Tuscany Gold
Regular price

Sale price

$24.95 USD

Unit price

per
Tuscany Gold by Johnathan Harris is a paint by numbers for adults that gracefully shows a simple Tuscany field in Italy. This sort of landscape in Tuscany is very common with old vestiges, warm ancient villas, and the bluest of skies. The tall trees touch the blue sky, while the golden field of wheat is covered by haystacks to grow the cattle. Italy is one of the most beautiful countries in Europe and the world. This painting, with its vibrant colors, greatly explains why. This landscape paint by numbers is a unique creation by Johnathan Harris. 

This painting, as its name gives it away, clearly represents the Italian countryside. The artist is fascinated by the European environment and scenery. When he's not painting the European countryside, Harris loves to reproduce the dry west coast of America, with its warmest tones. 
Johnathan Harris is a local artist living in a small town in Northern Arkansas in the US. 
It is a privilege for Winnie's Picks to recreate his artwork for his supporters or to make you discover his bright and energic art through paint by numbers. 
Jonathan Harris' style is absolutely original and recognizable in the way he uses vibrant colors. After visiting the South West of America, Harris was very captivated by the beauty of that desertic landscape. He later becomes fascinated by all the beauty that is hidden in the wild and they then became the main focus of his paintings. Johnathan Harris knew he wanted to do art from an early age, and soon, all the places he had visited became the main subjects of his work. 
This paint by numbers on canvas with acrylic is ideal for beginners and more advanced artists who would like to paint their very own piece of art. This is a high-quality canvas with personalized paint made for this very unique painting that will make sure to take you to a beautiful place.
This exciting collaboration with Winnie's Picks is a unique privilege to reproduce his unique art.   
Share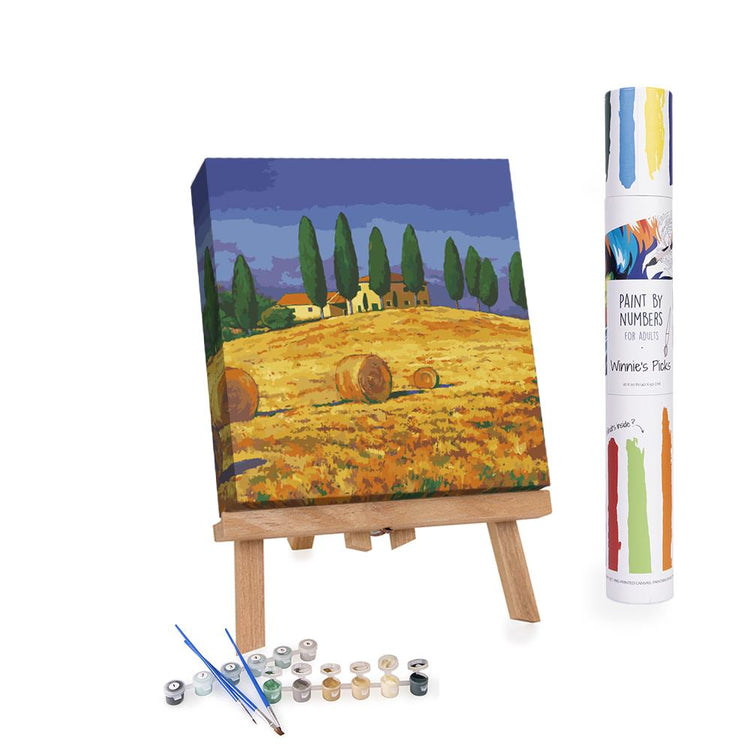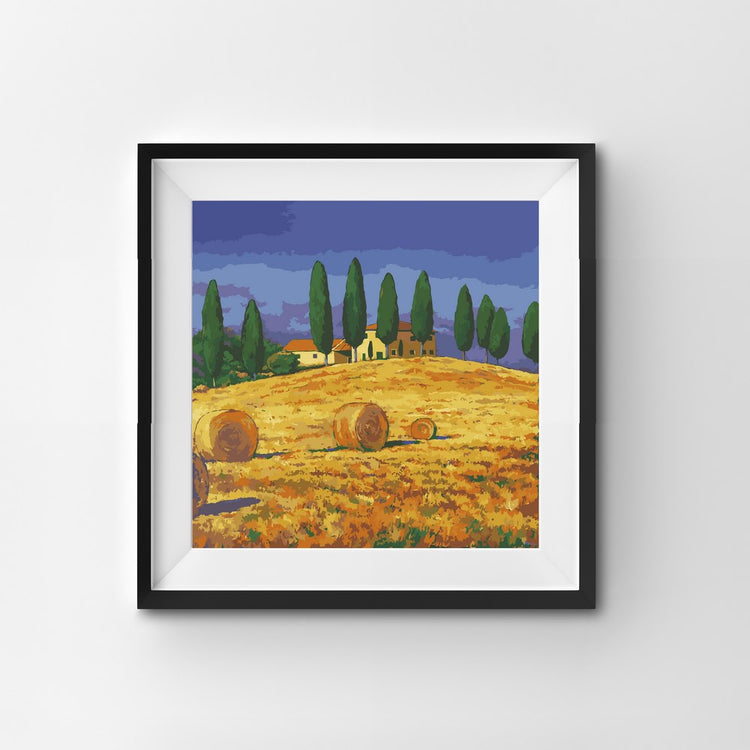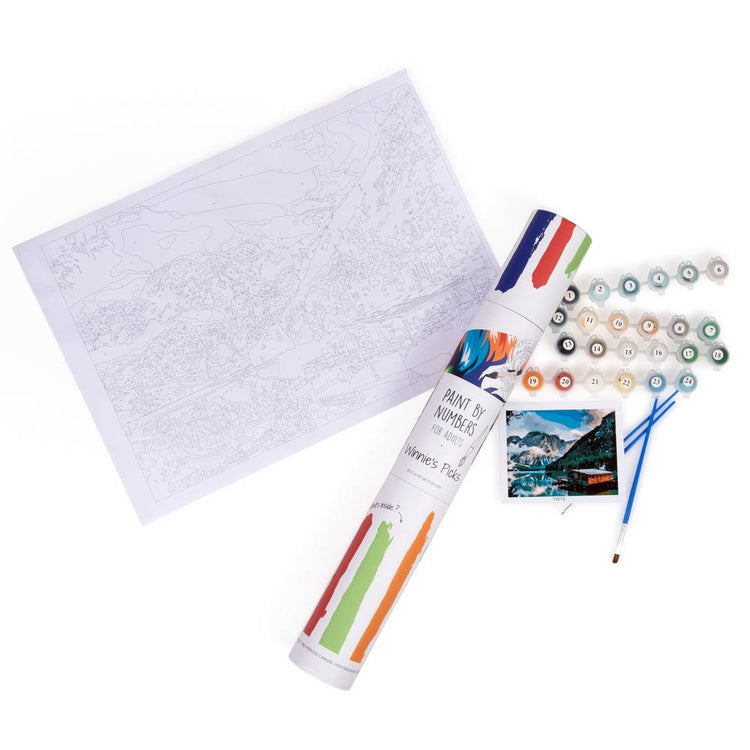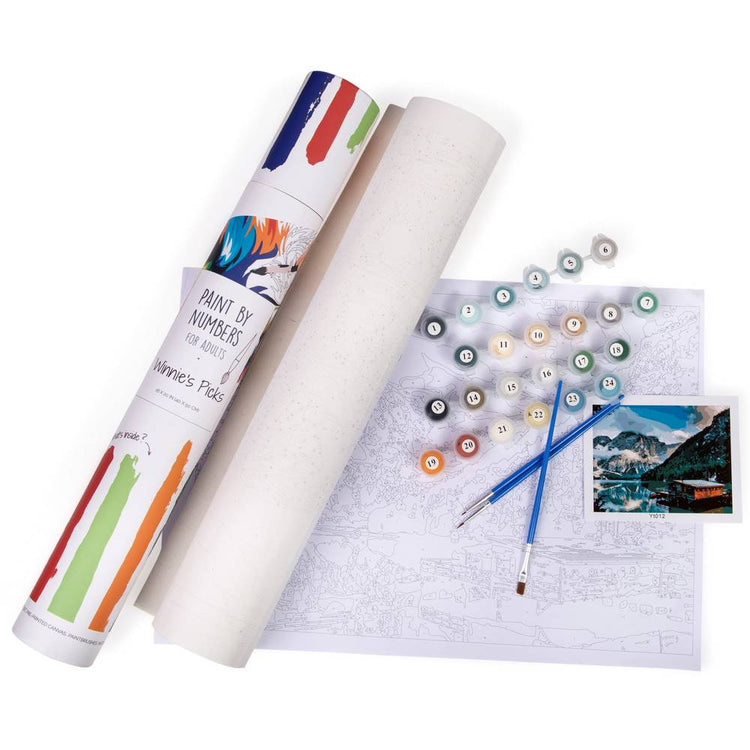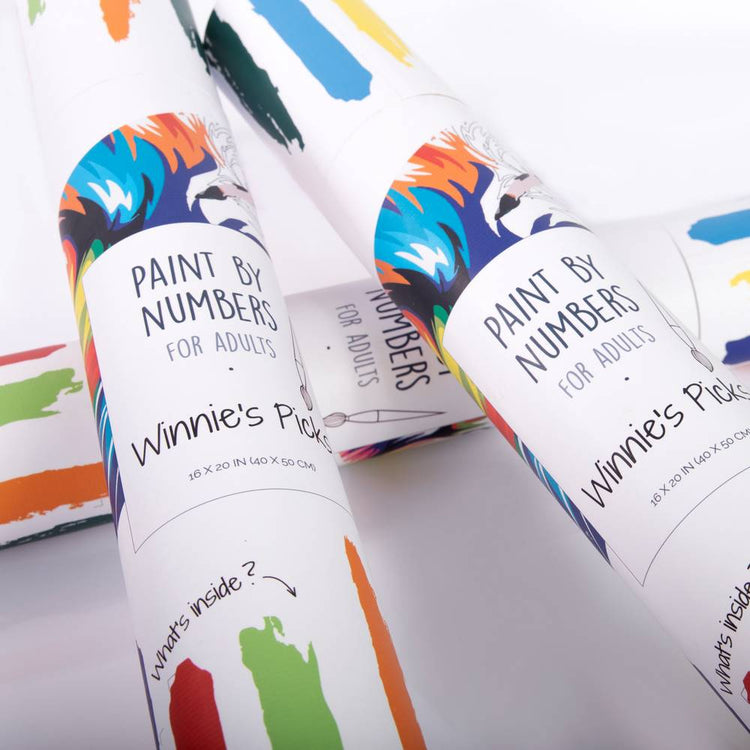 Johnathan Harris
Johnathan finds inspiration in the natural colors of the environment and wildlife around him, especially in the Southwest U.S. He enjoys painting the beauty of the landscapes and the vivid hues they offer.

His preferred painting time is in the evening, accompanied by music or documentaries, and he appreciates having his cats by his side during the creative process.
Discover All Johnathan's Paintings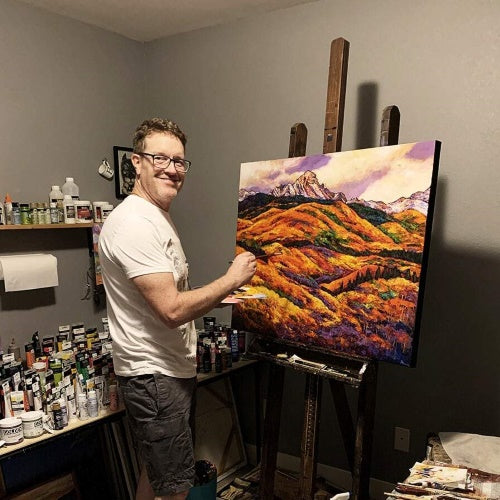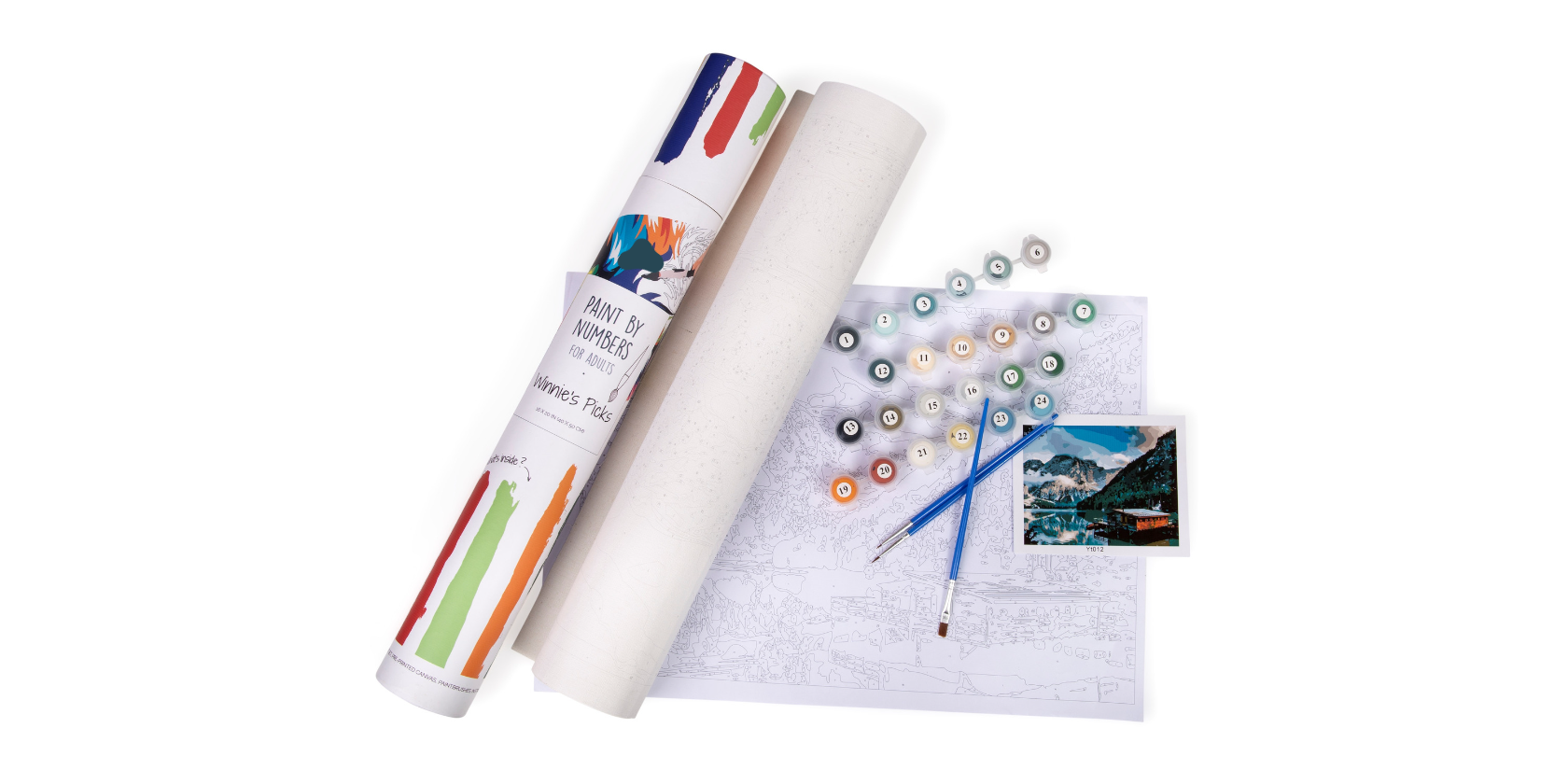 So, what are you waiting for?
Grab Your Tuscany Gold Paint Kit Before It's Gone!