Fleur De Lis
Regular price

Sale price

$24.95 USD

Unit price

per
Fleur De Lis by Marilyn Dunlap is a paint by numbers representation of a flower shop paint by number somewhere in France. The artist's passion for art and history can be perceived through her work. This paint by numbers for adults takes you to a European street reminding you of your holiday abroad. This represents the front of a shop, selling flowers, somewhere in Europe. Fleur De Lis comes from the name of the boutique that is pictured.

Marilyn Dunlap is an artist from a small town in the United States (America) who has started to collaborate with Winnie's Picks recently. This collaboration is a way for her fan to reproduce her art but also a good way for other people who wouldn't know her to discover the artist's work.
Marilyn Dunlap paints all the different memories that she keeps from her travels abroad. They don't represent specific places, but they capture the atmosphere of a certain area. The canvases are colorful and bright with a vintage touch to them. All her work is inspired by the summer spent abroad while studying at the University of Florida. Marilyn Dunlap works with oil, acrylics, and watercolors.
This vintage art by numbers on canvas is a way to escape from your routine to dream of faraway lands while painting away. This is a high-quality canvas with personalized paint made for this very unique painting that will make sure to take you to a sunnier place.
Share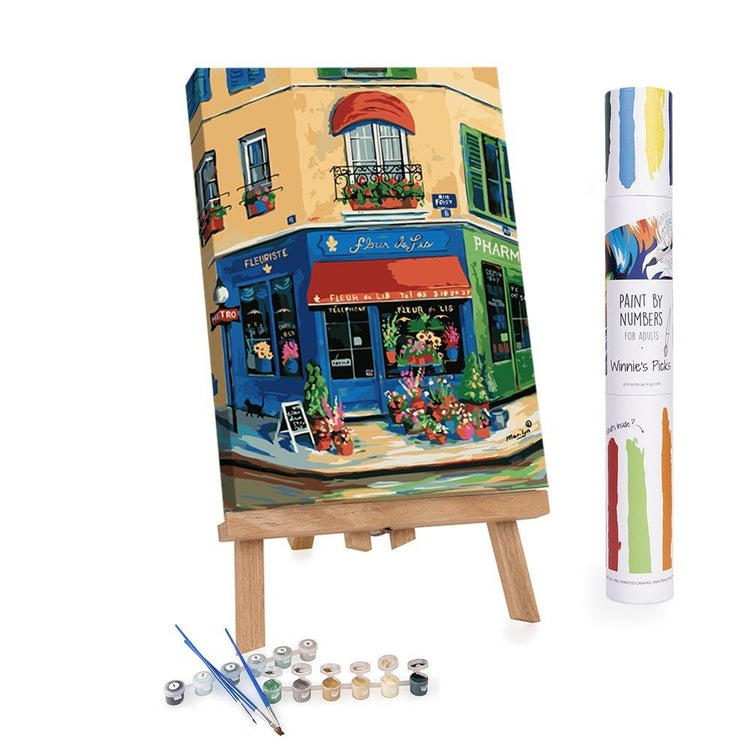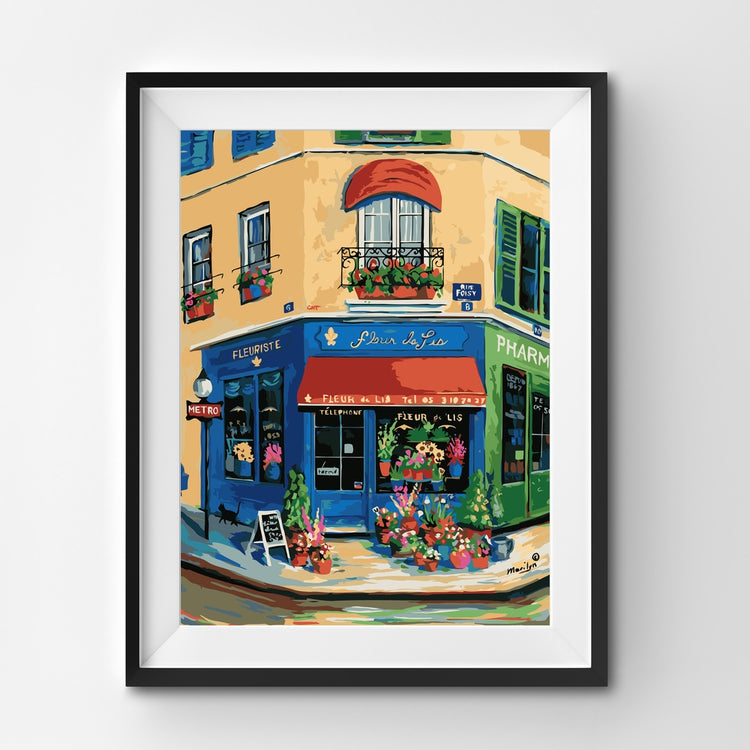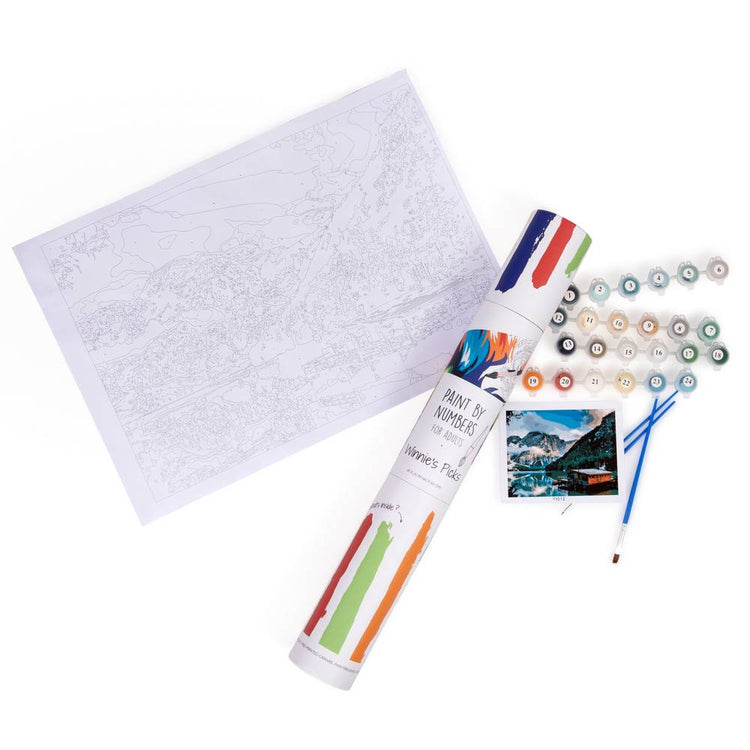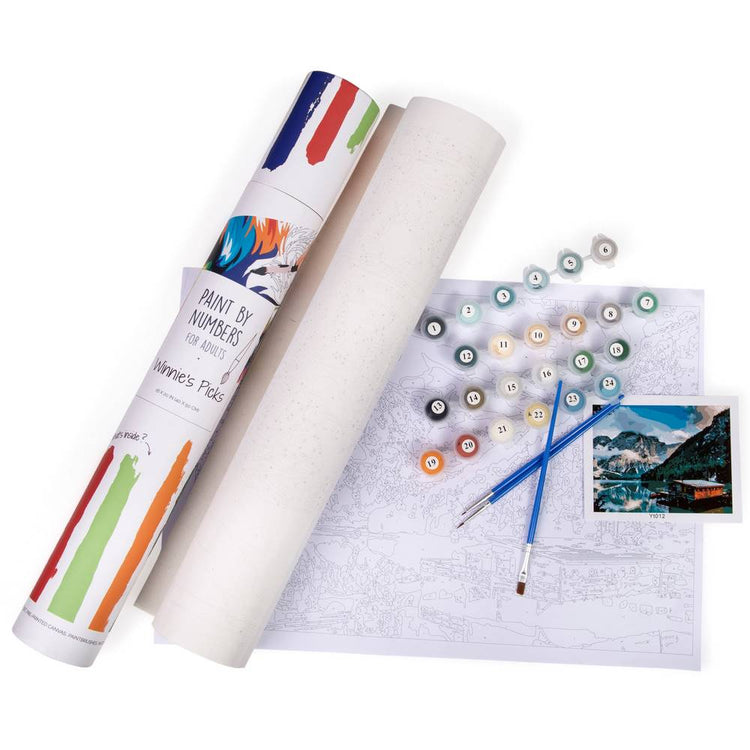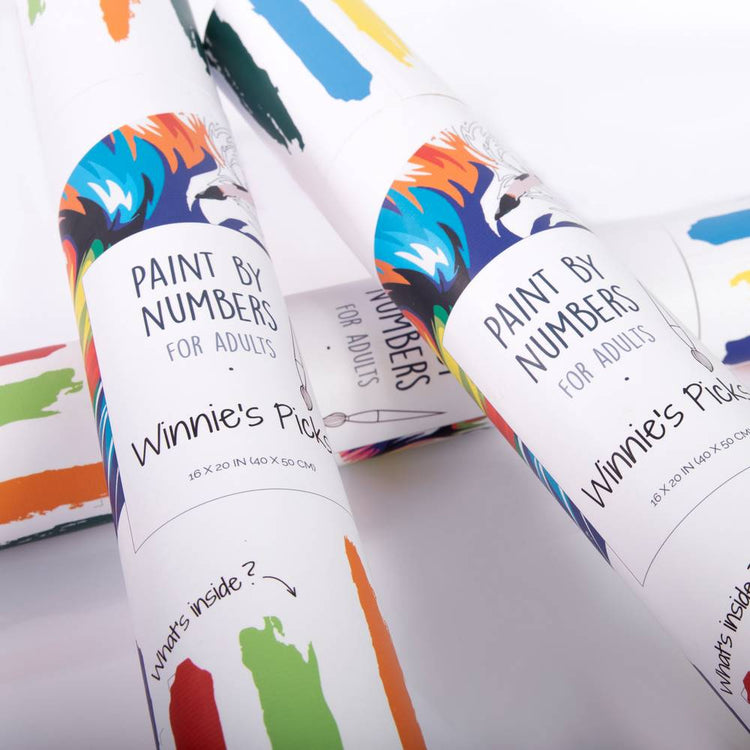 Marilyn Dunlap
Meet Marilyn, an artist who adores capturing the essence of her European getaways, especially in France and Italy, and bringing them to life on canvas. Her paintings beautifully embody her passion for history and art, allowing viewers to truly immerse themselves in the experience.

Fun Fact: Interestingly, Marilyn's paintings are born from her imagination, and the places she portrays don't actually exist. However, it's amusing how often people exclaim, "Oh, I know exactly where that shop is!" even though that very shop is purely imaginary.
Discover Marilyn's Collection
Beautiful flower shop
I kind of did my own spin of the original, with my own colors (because I didn't have enough of the paint they gave me and it was easy to see the numbers behind the paint, which I didn't like) but I think it looks fun and unique! I think I need a better frame but I'm in love with the Parisien vibes in this one! Highly recommend
perfect pair
Just had to put my own spin on thee two paintings, one for my husband Dan and one for me. I love hiding little extras in all the paintings I do, like hearts and kitty cats......
Having Fun With Fleur De Lis
This is my 12th paint by numbers painting, and has been the most challenging and enjoyable yet. Of all the paint by number vendors I've used, Winnies is head and shoulders the best. The quality materials and accessories are a pleasure to work with. My next adventure is the Hull Street in Chippewa Square Savannah, also a great set. All my future projects will be from Winnies!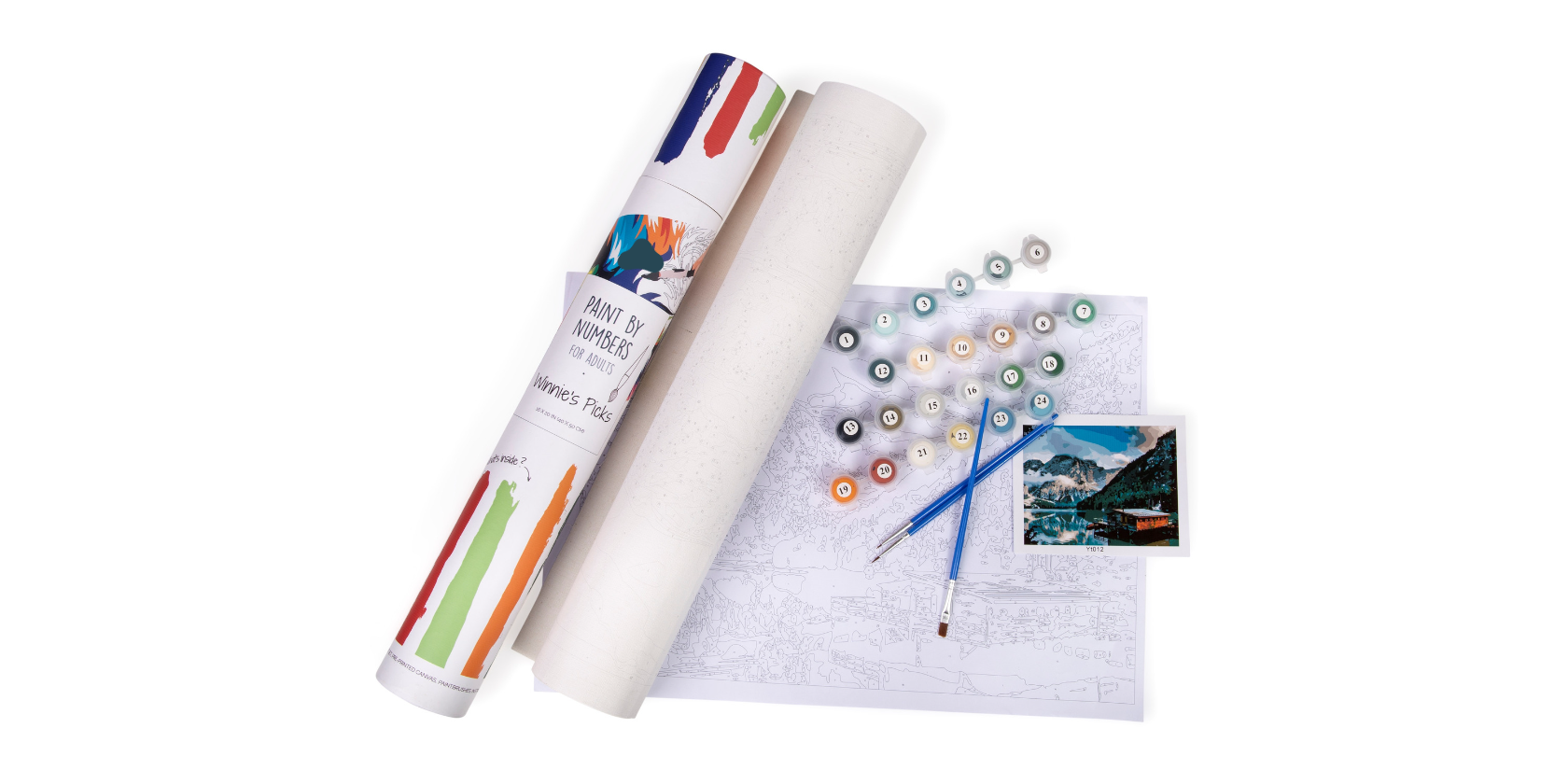 So, what are you waiting for?
Grab Your Fleur De Lis Paint Kit Before It's Gone!