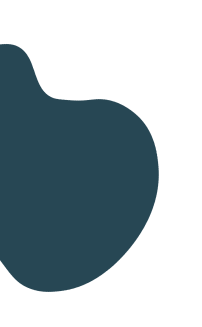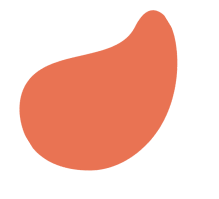 FAQs
Turn your cherished memories into everlasting masterpieces with Winnie's Picks! Create your very own personalized paint by numbers template, whether it's a snapshot of your adorable pet, precious family moments, a beloved partner, a former flame, or a treasured friend. Just make sure to follow our photo guidelines, and we'll bring your vision to life!
You can check out our photo guide for more information on what would make a good custom paint by number image. The better you follow our guidelines, the more realistic your painting will be.
We like to use acrylic paint instead of oil as our medium because acrylic paint is more versatile. It's also water-soluble. So you can rehydrate it if it dries up using warm water. Our custom paint kit is complete with everything that you need to get your painting done.
Photos are a great way to capture moments, but paintings are way more personal. Everyone can take a photo, print it, and frame it but a painting by numbers is special. The level of detail these custom photos require will take the painter in you to an all-new level of artistry.
This project is also a great way of saying, "Hey, I love you and I put in a lot of time and effort to create this painting, especially for you". Talk about going the extra mile.
If you're looking for the best custom paint by number kits, you're at the right place. Custom paint by numbers is pretty much synonymous with Winnie's Picks.
We offer high-quality personalized kits complete with your chosen canvas painting rolled in a tube, a set of four brushes, a unique 24, 36, or 48 color acrylic paint set, an A3 paper chart in case you paint the wrong color in a specific numbered area, and painting instructions to guide you through the painting process!
Custom canvases are available in all kinds of sizes, from 16x16in to 27.5x55in. Our kits are perfect for beginners and more advanced painters alike.
At Winnie's Picks, we pride ourselves on our easy-to-follow ordering process and top-notch customer service.
Creating your own paint by number from scratch is much easier than you'd have thought. Just follow the steps below:
Choose the picture you'd like to use. Your image must be high resolution with good lighting. Plain backgrounds usually work better.
I strongly recommend taking your time to select your photo. Firstly, your painting is likely to take weeks if not months so it would be sad if you're not that fan of the picture used. Then, the goal is to frame and hang your finished masterpiece so it will stay around for quite a while!

Once you're sure about the image you want, select the size that would fit best and the number of colors you want. The more tints the more details you'll have on the final painting.

Wait a bit. Converting a photo to a paint by number pattern takes some time! Once made, you'll receive an email with your tracking number.

Discover your unique paint set, start painting and enjoy your artwork!
How do we create our paint by number templates? As much as we would like to handcraft it all for you, we cannot! But it is the 21st century, we have technology on our side. At Winnie's Picks, we use our own image processing tool to convert your picture into vector graphics.
To get the image right and ensure that we can process it to a realistic paint by number canvas, you have to make sure that the image is cropped to the right size of the canvas and is not pixelated. The higher the quality of the photo, the easier it is to process. The smallest side of your photo should not be less than 750 pixels. If it is, you should find a new one.
Although we have our own designers that help convert your photo the best they can, it's best if you can find a photo with a simpler background. The simpler the background, the more colors you can use on the actual subject.
The maximum color palette that paint by numbers usually have is 48 for a maximum of details. If your photo uses more colors, our software works on an algorithm that cuts the number of colors that you have to use for the painting to just 36 colors max or 24 paint pots if you want to make it easier.
Do you love your furry friends and you would like to create a special memory to cherish for the rest of your life?
You are looking for something special, that really captures the moment and that enables you to relive it every time you look at it?
Custom Pet By Numbers is the way to go. You can upload your pet's favorite picture above, and our team will take care of the rest.
To get the best result, make sure to take a great shot of your little companion. How? Well, first make sure they're at their best, then avoid any blurry shots because it will not give good results, natural lighting is ideal to have the right luminosity on your picture and ultimately on your painting. Also, the simpler the background of your picture is, the better the end result will be.
A Pet by number is also a great way to deal with the loss of a loved one, especially when it's your best friend and your little companion through your every move. You can pay tribute to their memory by creating a personalized painting by numbers that can be later framed and be a part of your home.