The Beach at Sainte Adresse, Claude Monet
Regular price

Sale price

$24.95 USD

Unit price

per
In the summer of 1867, Claude Monet painted The Beach of Sainte Adresse on his visit to his aunt in an affluent suburb in La Havre, France. This paint by numbers by Monet is a very creative piece, as it captures the shifts in weather and lighting of a regular day on the beach.


The seascape features boats sailing in the background, fishermen having conversations on the beach, and a couple relaxing on the shores. You can see how much detail is captured in the beautiful seascape like the deep-toned cloudy skies, the pebbled ivory sand, the fishermen and tourists on the shores of the beach, and the calm waters on the coast.

The faded tones of grey from the cliffs, white from the pebble beach, and blue from the sea mixed in this painting to reveal the appeasing scenery of an afternoon stroll. The village of Saint-Adresse, in the background, brings green and brown shades that perfectly complete this artwork.
Claude Monet is a French painter who initiated the Impressionist Style, a radical art movement that aims to create modern art that captures the movement and light of what's happening right before their eyes. Monet likes to paint with broken colors to achieve the changes in lighting and weather in the atmosphere. It took him years of practice to create a remarkable degree of abstraction with the right colors and brush strokes. Nature was one of his inspirations to create a glimpse of the different gardens and landscapes he was in. The results of his work are indeed a classic reminder of history.
Artwork from the greatest painters of all time definitely completes a room of all styles. Grace your living room with this famous paintings paint by numbers from Claude Monet, to give it an old-fashioned 19's century charm. 
Share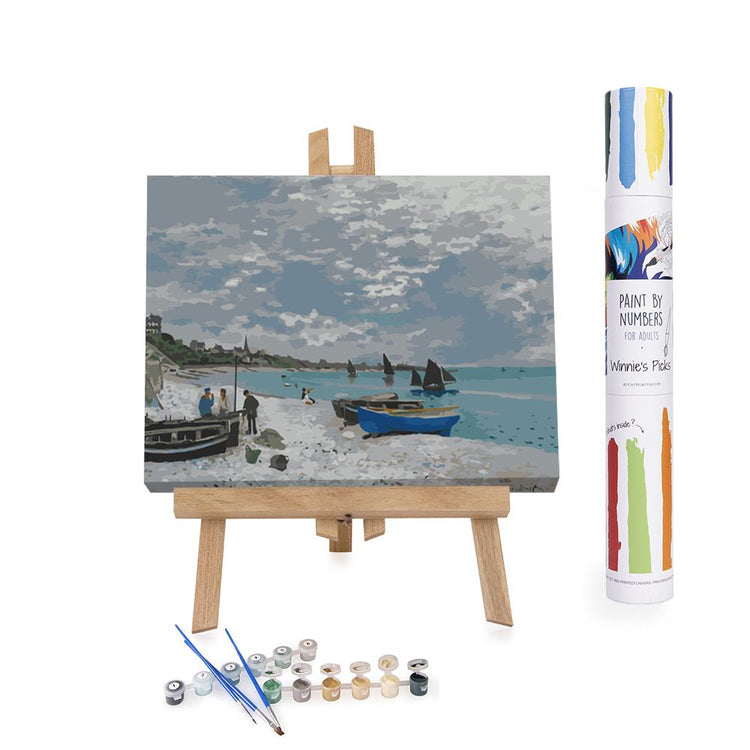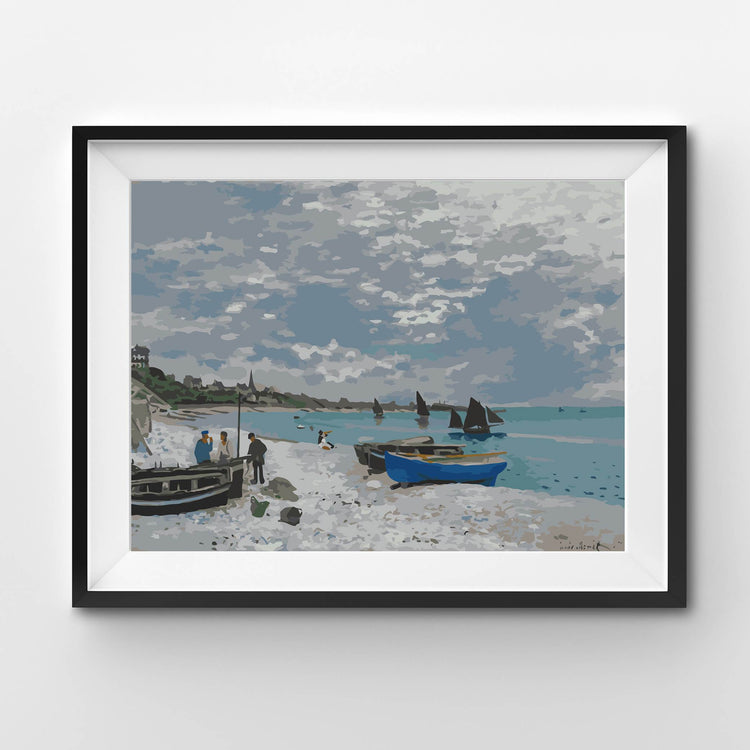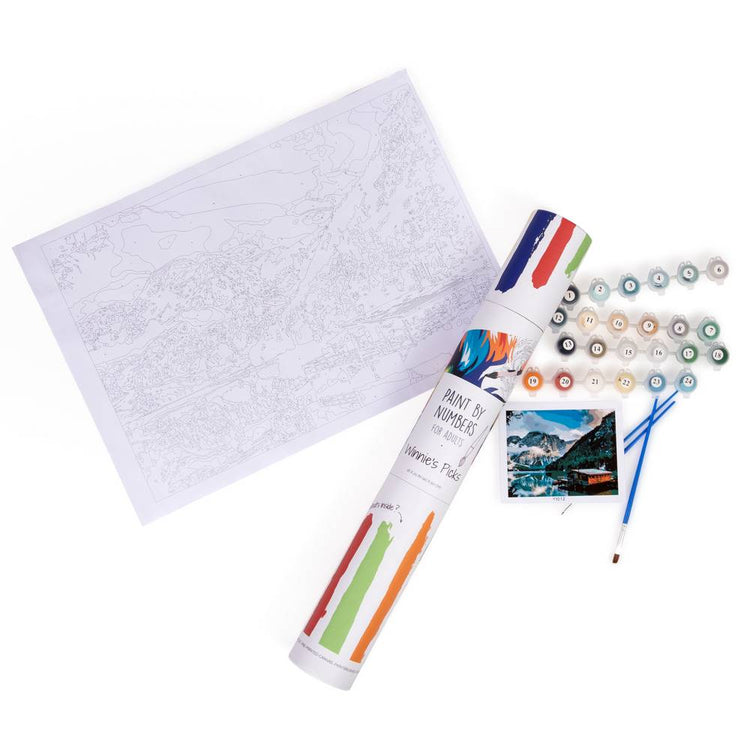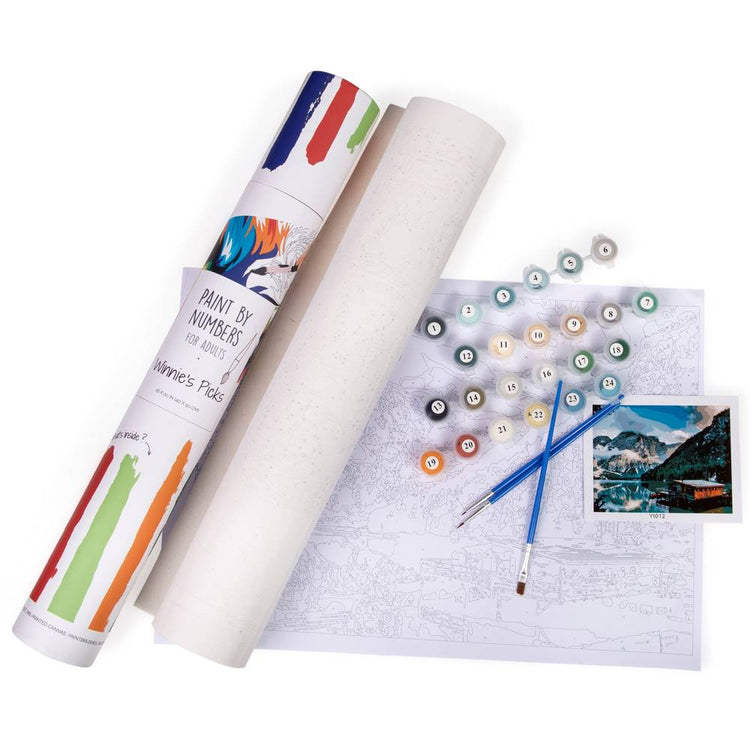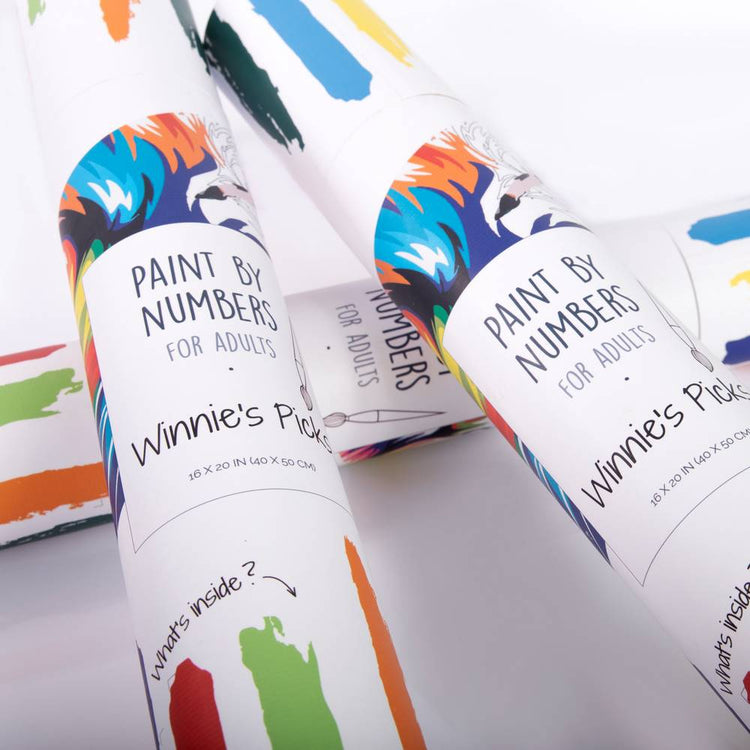 Claude Monet
Claude Monet was known for his distinctive painting style en plein air, which involved creating artworks outdoors, directly capturing the effects of light and atmosphere. His dedication to painting outdoors and his pursuit of capturing fleeting moments made him a pioneer of the Impressionist movement.
See Claude Monet's Paintings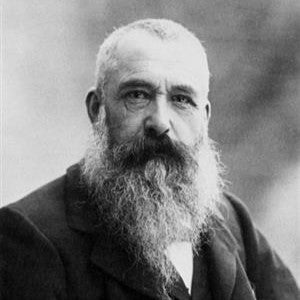 Julie's Monet
My mom Julie started painting about one year ago. She loves Winnie's Picks.
Here she is with her Monet. I think it is grand!
I can't wait to see her future Winnie's Pick's artworks.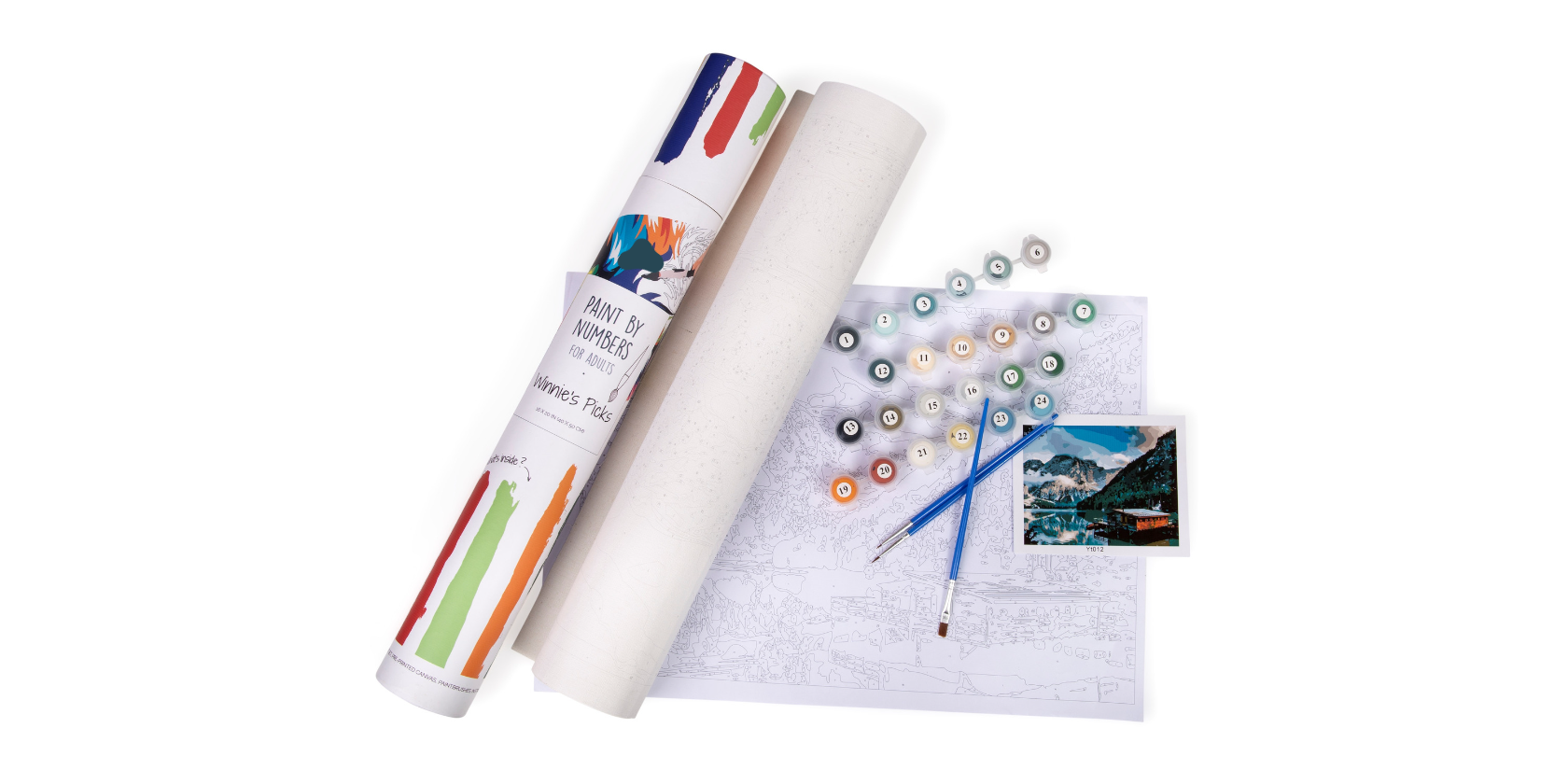 So, what are you waiting for?
Grab Your The Beach at Sainte Adresse, Claude Monet Paint Kit Before It's Gone!