A Woman of Independent Means
Regular price

Sale price

$24.95 USD

Unit price

per
The painting A Woman of Independent Means depicts the outside of a colorful house wall, where a window is open, and a bicycle is resting in the sunlight. The lively colors full of pigments inspire feelings of happiness and warmth, reminiscent of a quiet, sunny summer day.

On the bright blue window, you can see a cat sitting and enjoying the warm sun rays, next to a pot of yellow sunflowers. Across the world, sunflowers are considered a symbol of summer, light, and freedom, reminding one of the joys of holidays. The window is surrounded by hanging leaves, casting a soft shadow over the scenery. Right below the window, you can also admire a vintage bicycle, inviting the viewer to ride on the cobblestone streets bathing in the light of the afternoon sun.
This artwork is predominantly painted in lively tones of blue and yellow acrylic, which seem to really bring the scene to life, making you feel as if you could be right there, enjoying the peacefulness of summer.
This framed painting by numbers kit will look great on any wall you choose to hang it on. This artwork's vibrant yellows, greens, and blues will bring a touch of summer inside the house, so you can feel the holiday spirit all the time. 
Robin Wethe Altman is an American artist, inspired by her surroundings and nature. As she lived most of her life in California, her paintings represent the beach and sandy sceneries with ships and beach chairs, the ocean in the background. Yellow and blue shades are dominant in Robin's paintings. She loves painting tiny houses, making her feel secure and happy. Now that she moved to North Carolina (United States), she is heartened by the mountains. Even though she knows how to use acrylic paint, she loves using watercolor paint, which gives all her paintings these magic faded tones of eternal holidays and a feeling of nostalgia. Her secret? Always finish your art, and have fun in the process. 
This paint by numbers on canvas allows you to escape from your daily routine and dream of seascapes. This is a high-quality canvas with personalized paint made for this unique painting that will take you to a sunnier place.
Share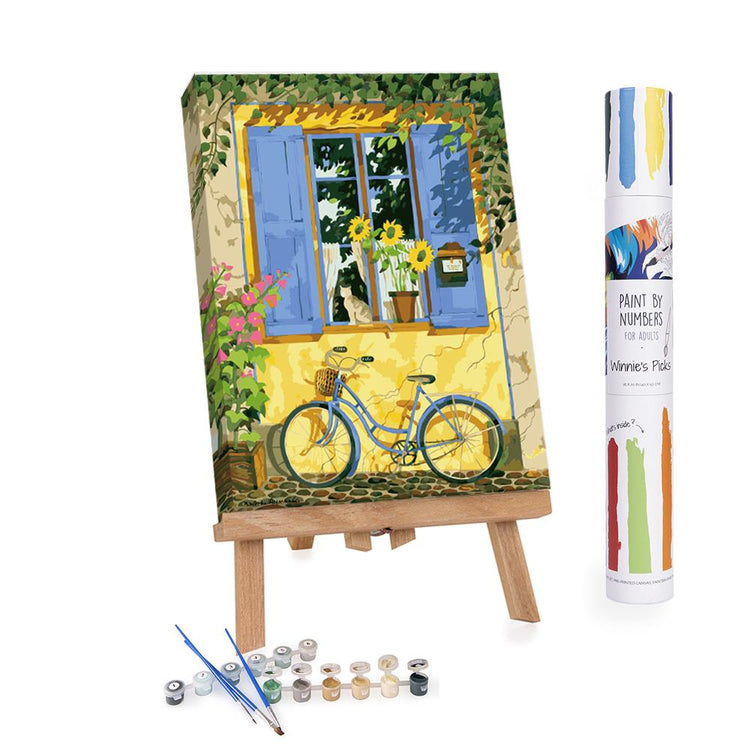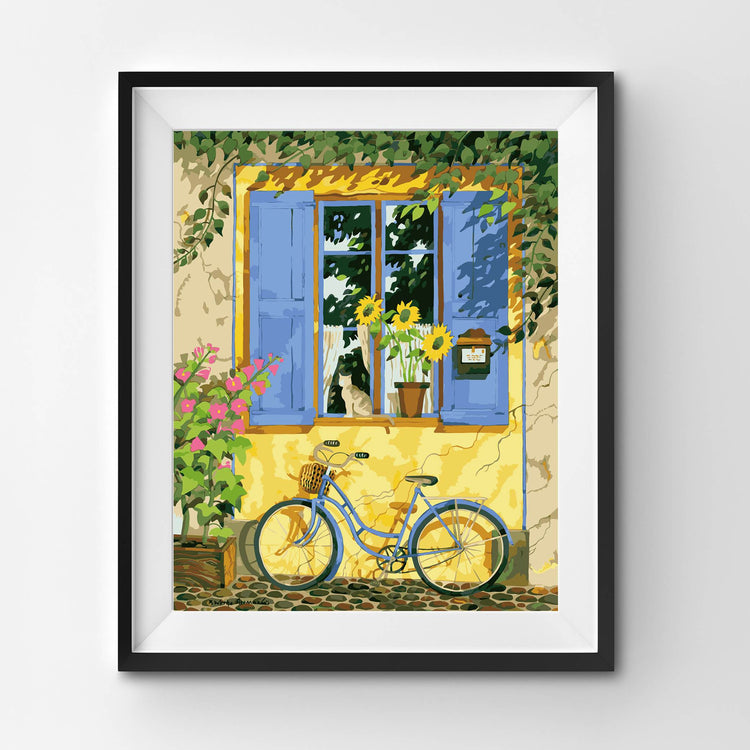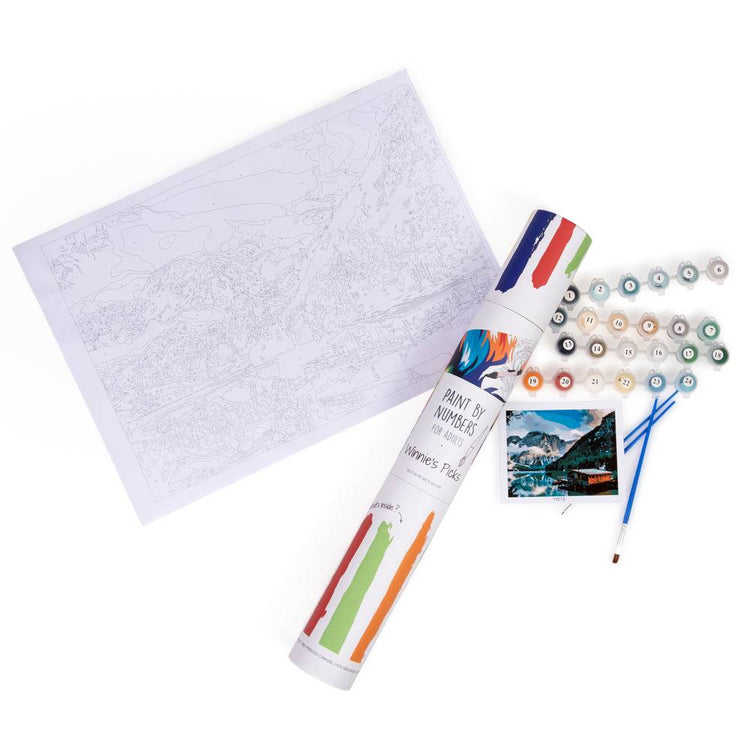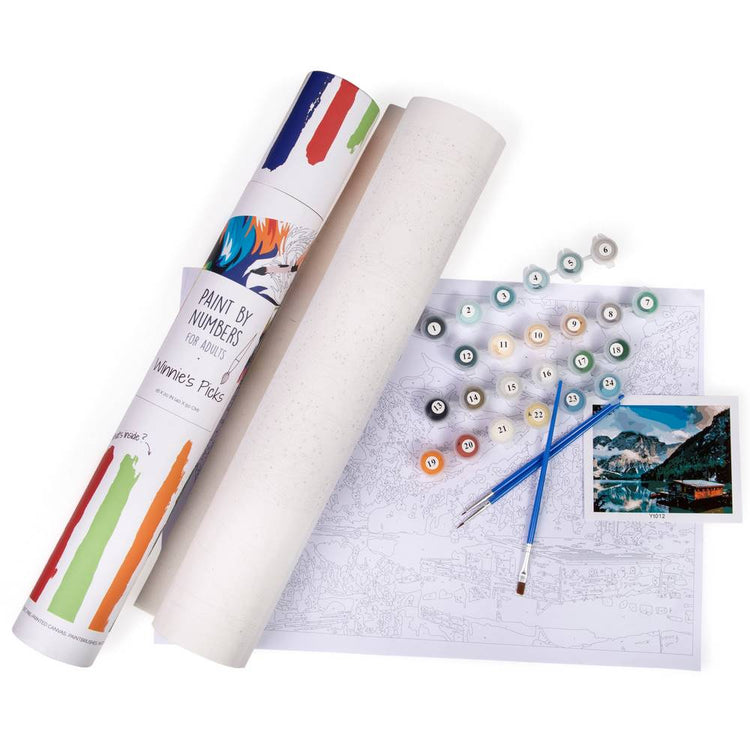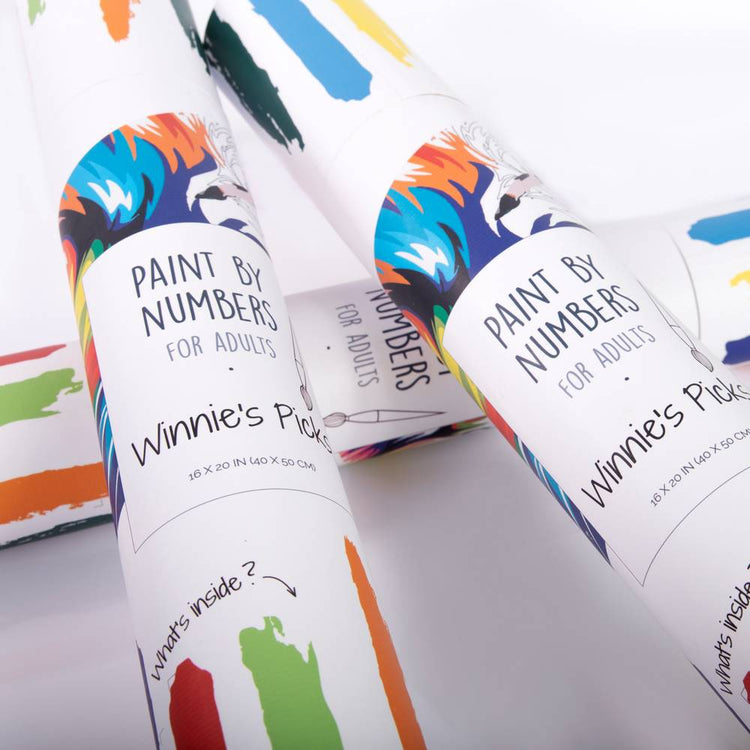 Robin Wethe Altman
Meet Robin, a talented artist who draws inspiration from the natural beauty of oceans and mountains.
Her passion for painting is evident in her vivid and colorful depictions of facades and sunny afternoons at the beach.

We're excited to showcase her amazing artwork, which has been transformed into paint by numbers.
Check out her interview by clicking below to learn more about her creative process and inspiration.
See all Robin's paintings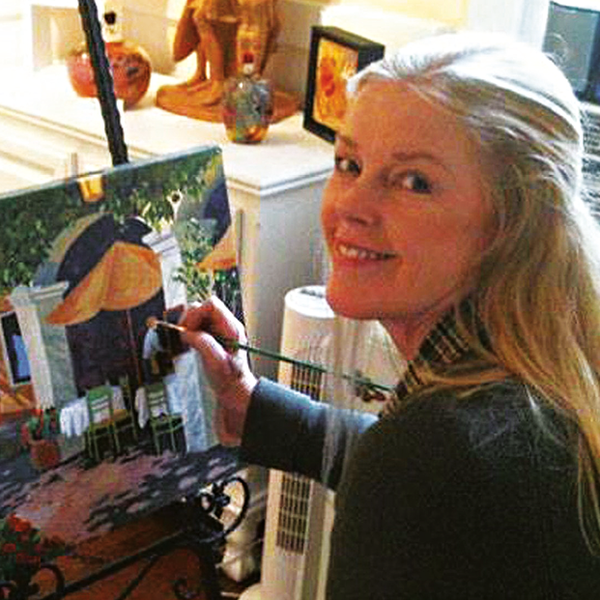 French bike
I love this pallet of colors original of Robin Altman, enjoyed painting this art work, took me one month but love the result, can't wait to paint another paint of this type artwork, was my first time and I love the results, hope you too guys.
Enjoying Bright Colors And Sunny Days With A Woman Of Independent Means
Sometimes for me with paint by numbers, the colors become one of the most enjoyable things about the subject. This painting seemed to brighten my every day while working on it. The bright blues and yellows always made me feel warm and cheery, and the leaves casting their shadow were relaxing. Along with that, as the painting unfolds, it prompts the questions in your mind, "who is this woman?" and "how does she express her independence?". Although it is an advanced painting, it is on the lower part of the spectrum, and once you start, it will seem to go fast.
I aped my wife's …..
I liked this a lot till I got to the shadows of the wheel (truth be told)… it's a nice image, not too tricky but involved… def. Medium difficulty.. there are some numbers missing in the front wheel so be warned… I went black cat which ended up looking worse :-)
Picture is my wife's and mine side by side …. Thanks to the artist, I am being picky as it was a lot of fun ..
An exercise in patience
This was my 2nd Winnies pick, my 1st was the bold cat which I enjoyed alot and this one was my second painting which my husband picked for me.
A few colors in I wondered if I had the fortitude to complete and how I would punish my husband for the fine details and patience needed... BUT I continued plowing on and Its an interesting phenomena that after about 50% of the colors, you see the painting really start to shape up and gain an absolute thirst to see it complete... Is there such a thing as binge coloring ? :-) .. Thanks Winnie, am proud to have completed it !
Woman of Independent Means
Starting painting when the pandemic hit. My daughter-in-law actually discovered your company and got me a custom picture for Christmas. I have since purchased two more paintings and love them. Terrific company and quality product. Highly recommend!
Love Winnie's Picks!
The details make for an excellent outcome, am so pleased with how it turned out!
A Woman of Independent Means.
I was drawn to the beautiful combination of yellows and blues, as well as the bicycle in this piece. Detail abounds in all areas of the picture, even though there are plenty of large spaces. I have great satisfaction now that it is finished.
Bicycle
Gave this painting kit to my daughter. She completed it for a friend.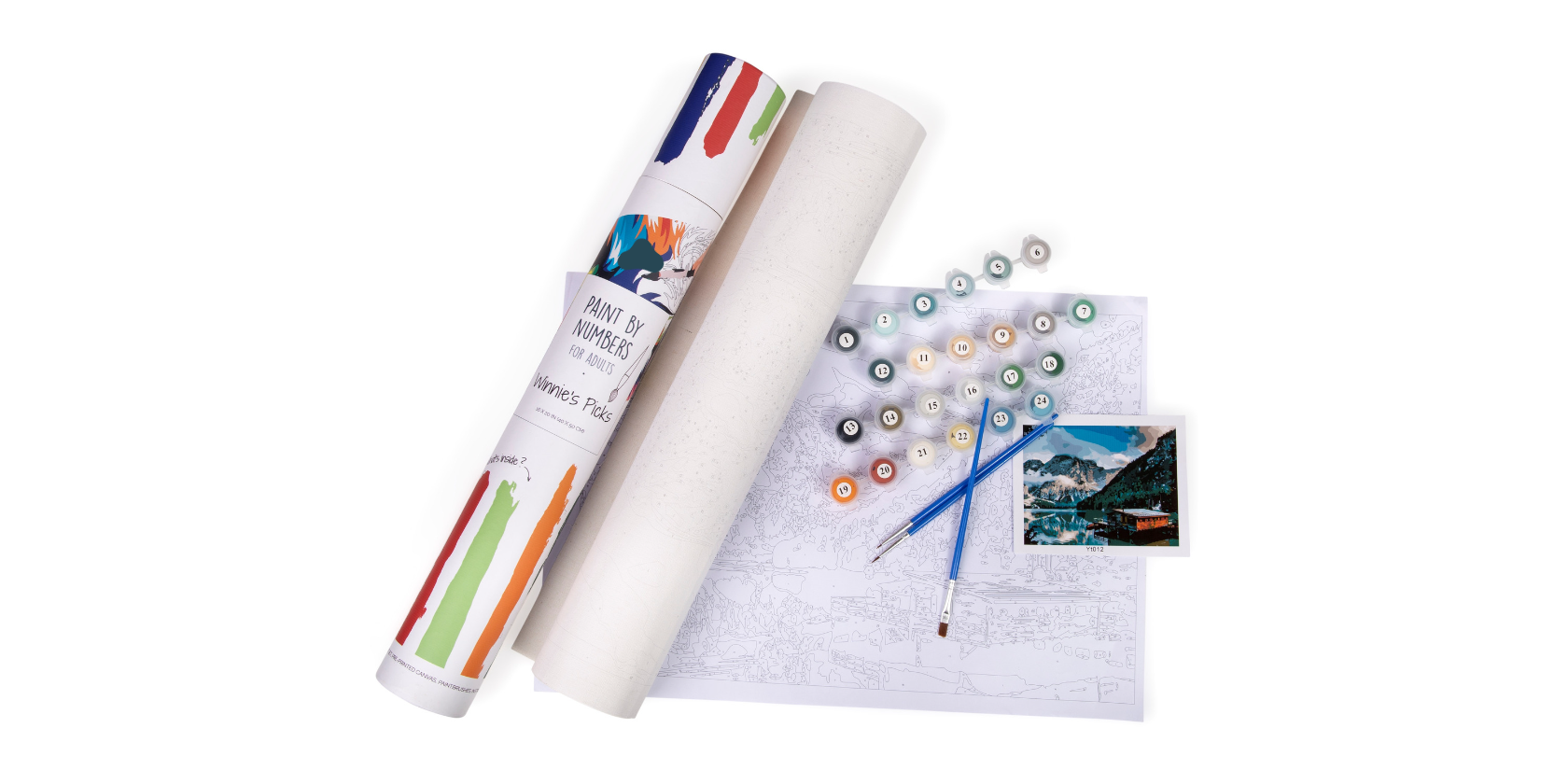 So, what are you waiting for?
Grab Your A Woman of Independent Means Paint Kit Before It's Gone!