Normandy lighthouse watching over the sailors
Regular price

Sale price

$24.95 USD

Unit price

per
Enjoy a lovely seascape of the French Coast of Normandy with the Normandy lighthouse watching over the sailors' painting. The lighthouse in the paint by numbers' background watches over the calm ocean, while the shore is bathed in warm sunlight. 

For many centuries, lighthouses have truly been a symbol for all sailors looking to find their way back on the shore. The view of a lighthouse on a rocky coast reminds one of seafaring stories and adventures to unknown lands, sailing on a calm, kind sea.  
The Coast of Normandy is famous worldwide for its marvelous landscapes and iconic cliffs and shores. In this artwork, only a part of the coast is depicted, as a light-brown rocky, steep shore. You can see the bottom of the cliffs painted in darker tones, to illustrate the rocks that were embraced by the warm touch of the water waves. On top of the cliffs, the white and red lighthouse reigns supreme, as if its top pierces the clouds themselves. The sky and ocean are both painted in beautiful gradients of blue, depicting an exquisite, relaxing seascape.
In this afternoon picture, the sea looks quiet and welcoming, inviting everyone to enjoy the beautiful view from the top of the lighthouse.
This paint by numbers art of the ocean is perfect for artists who want to try their hand at painting a grand seascape but don't feel confident enough yet. The art kit comes with a template that is easy to understand and follow. With this, everyone can bring the magic of a quiet ocean, guarded by a lighthouse in their home.
Share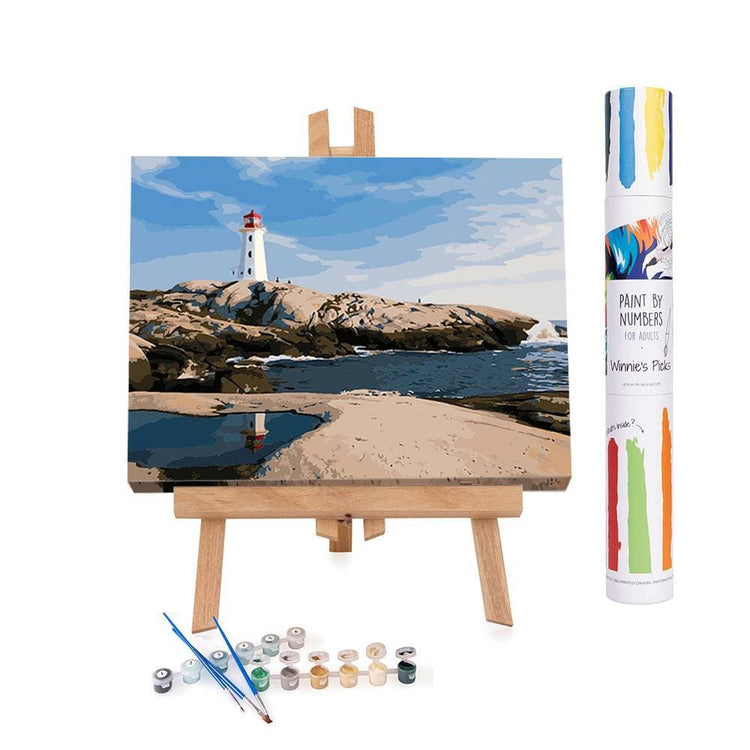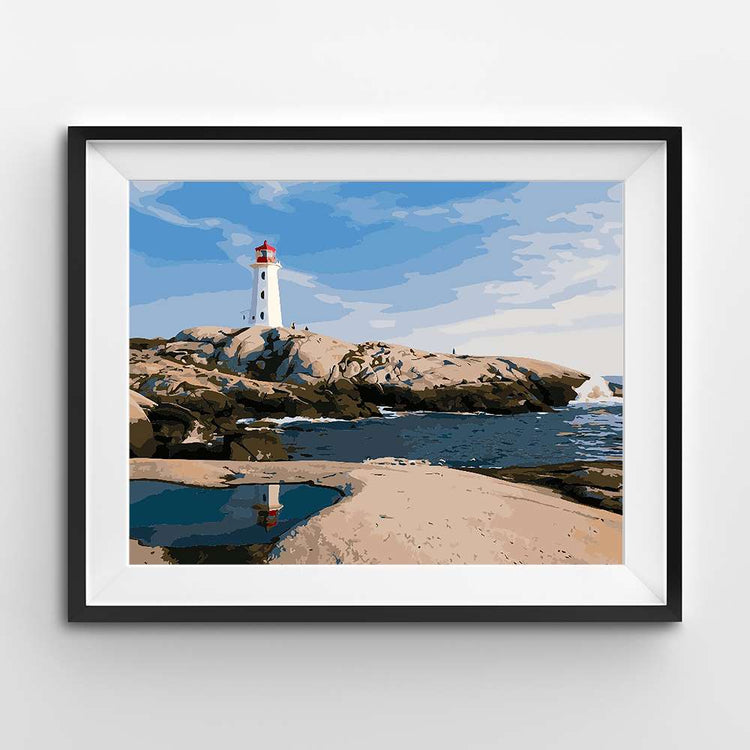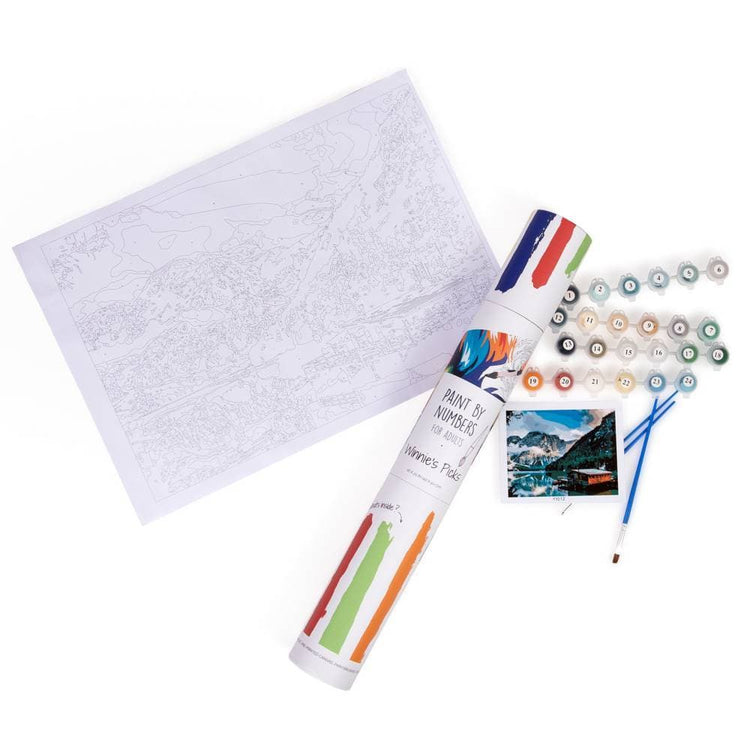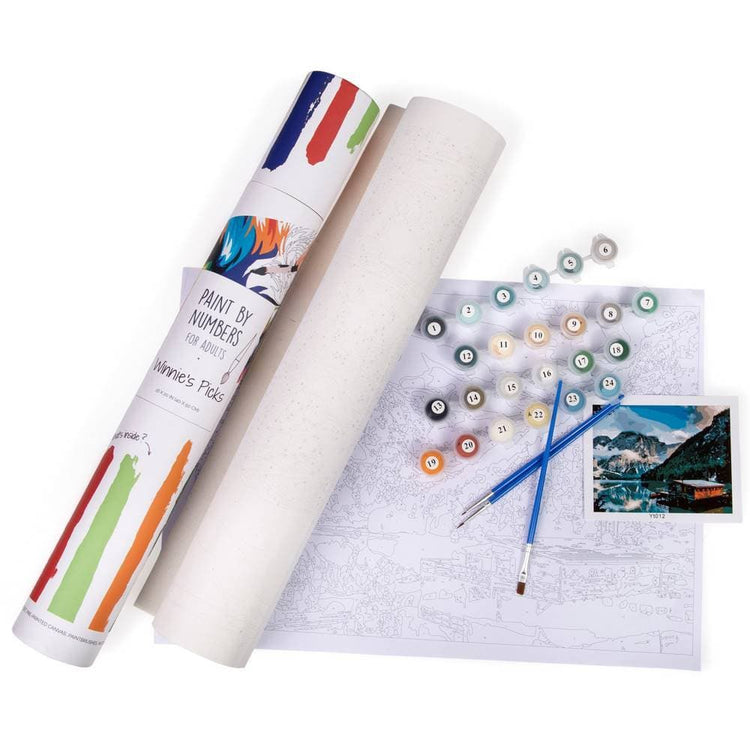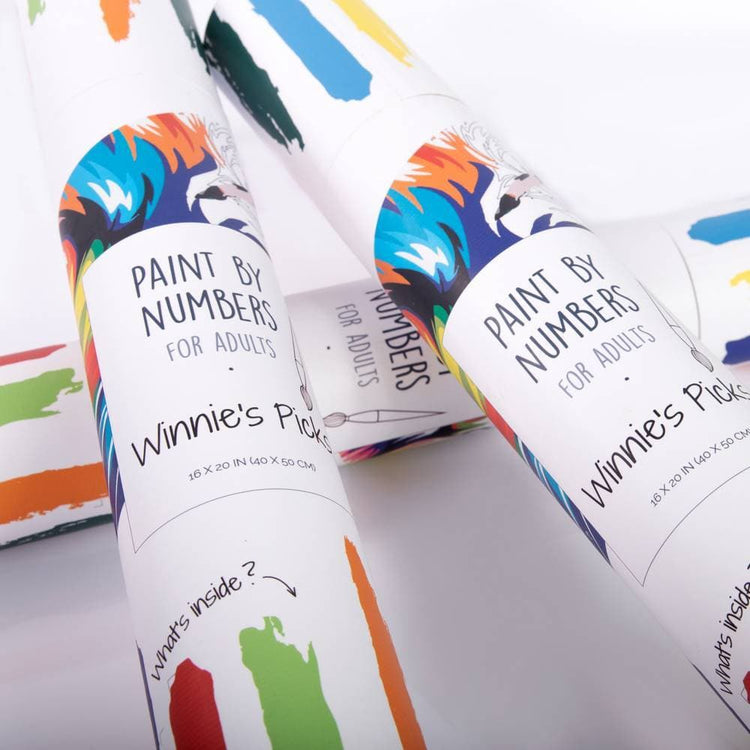 lighthouse
Did this painting for my sister's best friend and surrogate sister when I am not around. She and my sister love all things beach......
Not Normandy
Haven't actually tried the paint by number. Just wanted to point out that your picture is NOT Normandy. You are selling a picture of an iconic lighthouse at Peggy's Cove in Nova Scotia, Canada. Anyone who has seen it will recognize it as such. Any google image search will give multiple pictures of this view of Peggy's Cove. Just wanted to make sure you source your artwork correctly. https://en.wikipedia.org/wiki/Peggys_Point_Lighthouse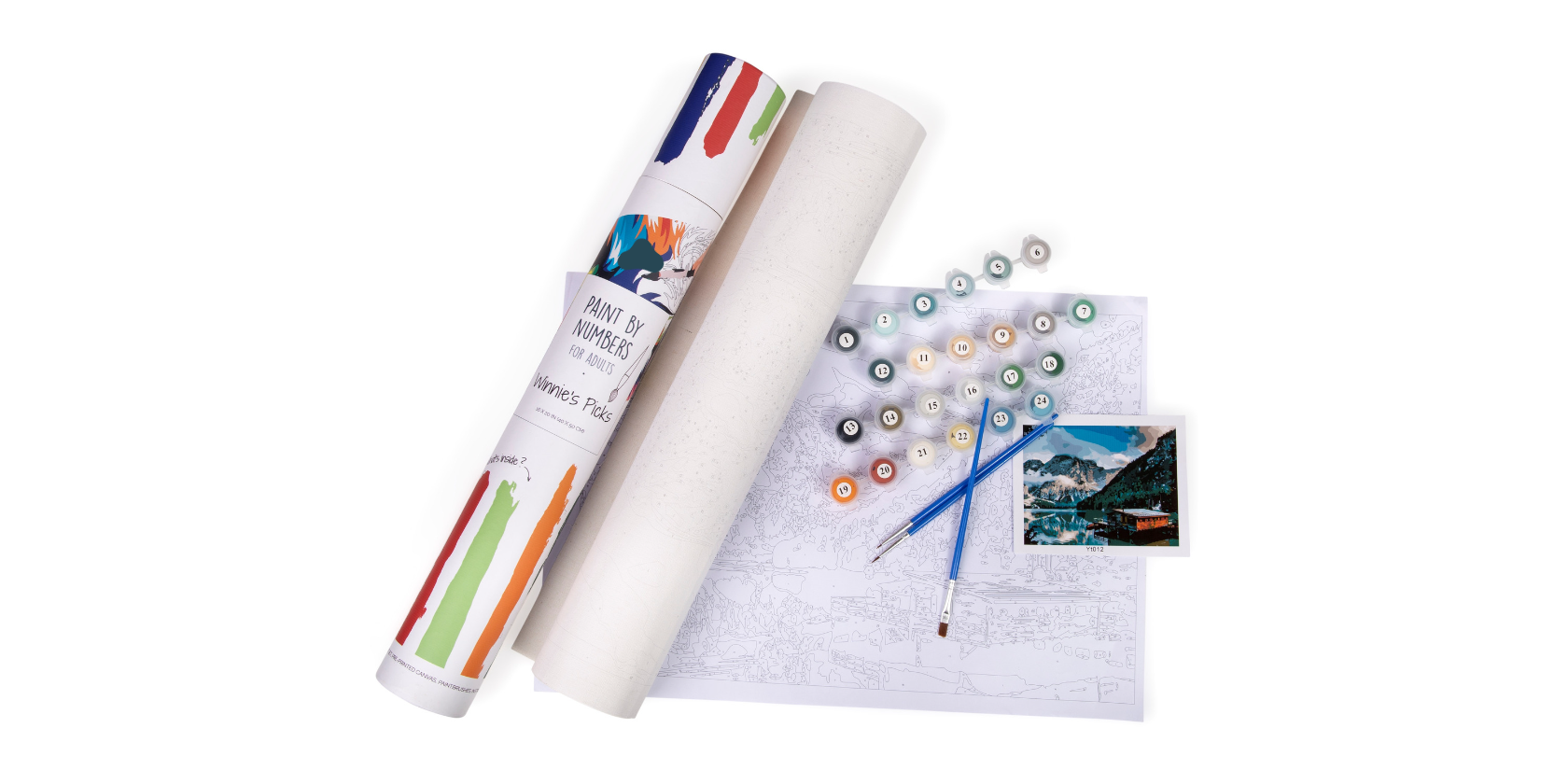 So, what are you waiting for?
Grab Your Normandy lighthouse watching over the sailors Paint Kit Before It's Gone!