Kids Night Out
Regular price

Sale price

$24.95 USD

Unit price

per
Kids Night Out is a painting that reminds one of their fondest childhood memories with their friends. This recalls of nights spent with friends in the yard of their house, mixed with a tone of nostalgia for the good old days of childhood.

The painting depicts a peaceful evening, in the front yard of a house, where children spend the night in a tent. The whole scene reminds one of a time when they never got bored, as they were always on the lookout for new, unique ways to have fun. Spending the night over at a friend's house meant assembling a tent outdoors, sitting at a campfire telling stories, chatting, having a snack, or watching the starry sky unfold above their heads. Anything was possible in those moments, and this painting evokes that exact feeling. 
The bright, lively tones of red, blue, and green truly give this artwork a childish feeling. There are many elements that might remind one of their favorite youth games, such as the guitar, the telescope, and the campfire. The tent is painted in tones of red and orange, giving off a feeling of coziness and warmth. 
This paint by numbers with a frame is the perfect gift for a close childhood friend, or for hanging inside the house. The bright, lively colors of the painting will make any wall it is placed on stand out, while also bringing to life a fond youth memory.
Share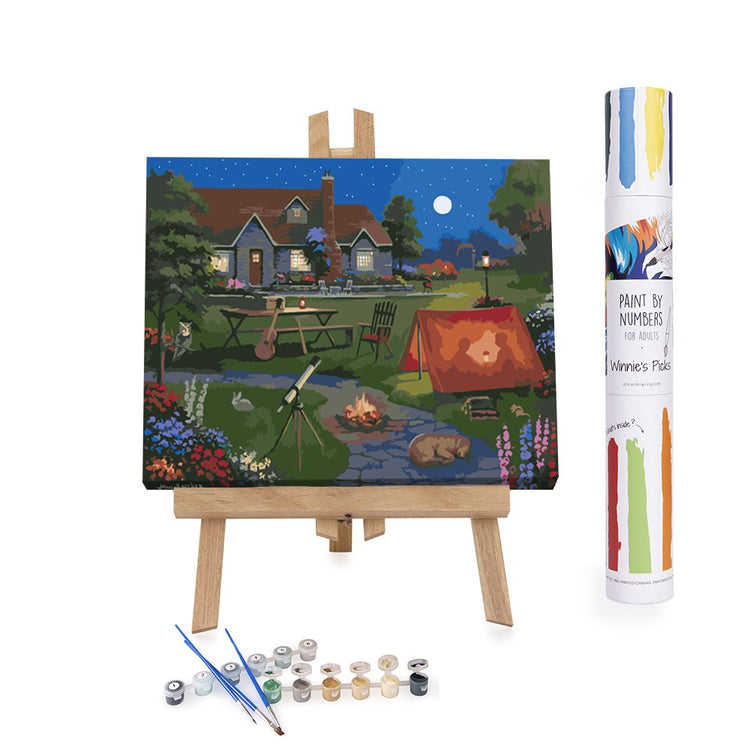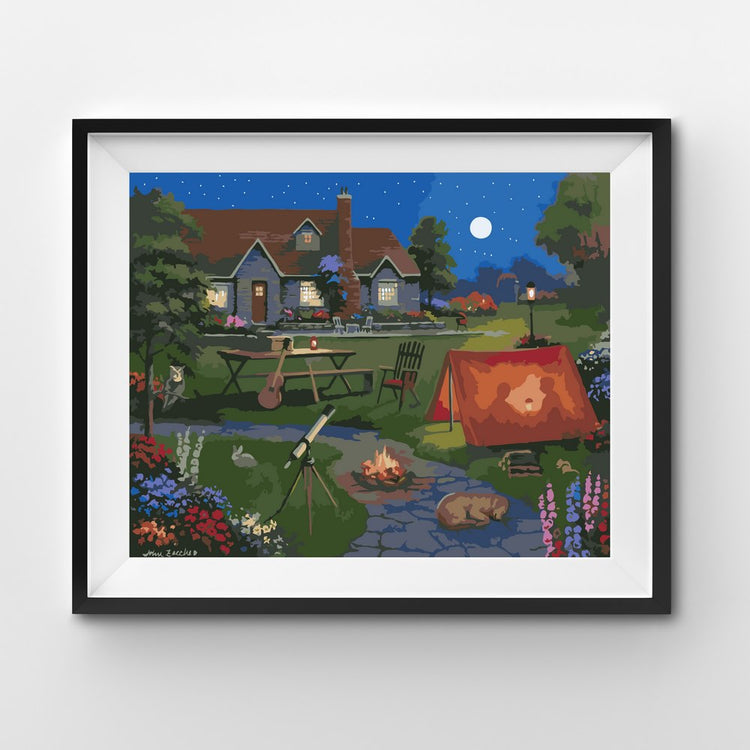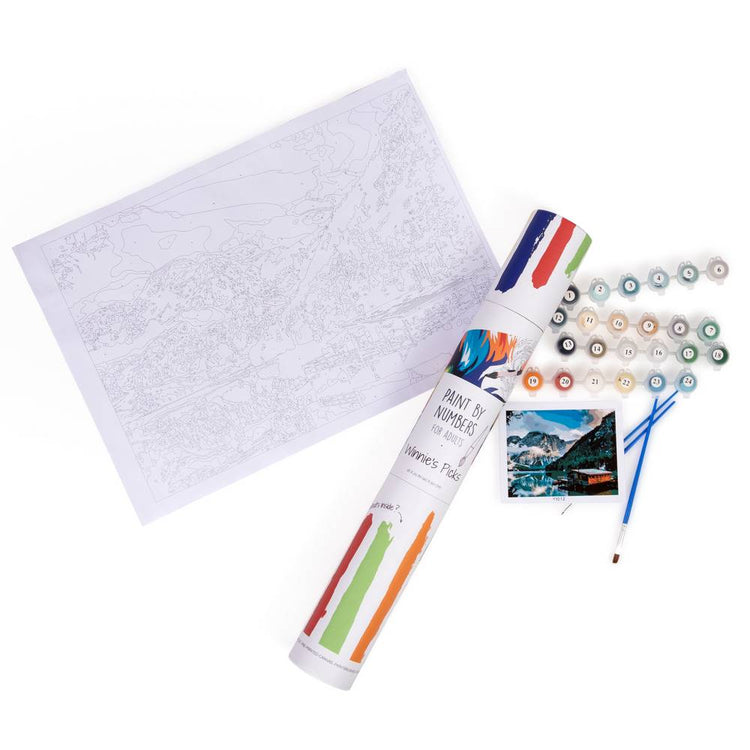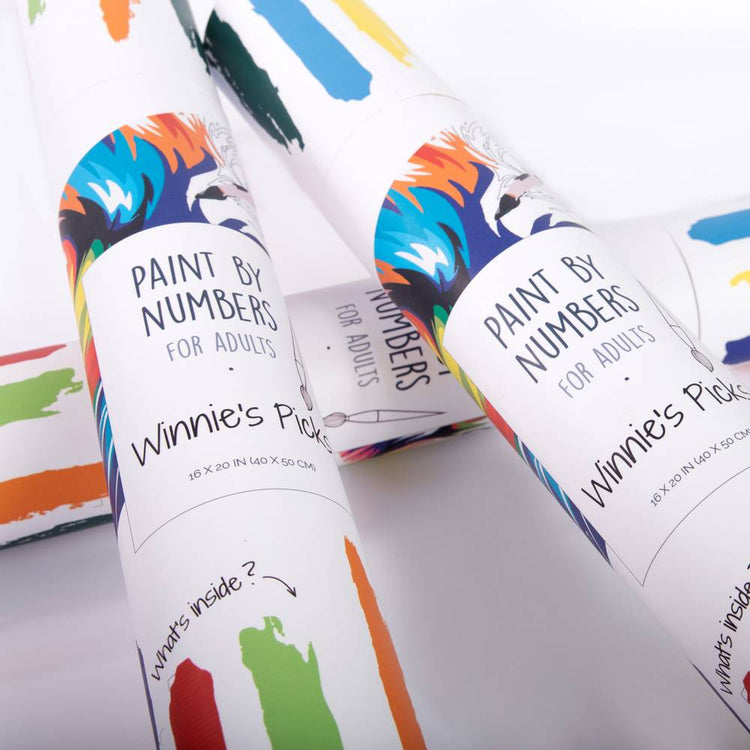 Picture Your Grandkids Having A Kids Night Out
When searching for my next painting, this one grabbed me. I have 6 grand kids, ALL boys!. They all love to spend time outdoors and so I knew this would be perfect for them. I painted this with my one of my daughters 3 guys in mind. Sometimes, on a cursory glance, these paintings look simple, but this painting has so much little detail, that makes it enjoyable to paint. The barbeque and patio furniture by the house, the sillouettes on the tent, the guitar, the telescope, the dog, on and on makes this painting fun. I'm framing this painting and the kids will hang it in their bedroom. It's been fun because they have tried to keep track of the painting day by day.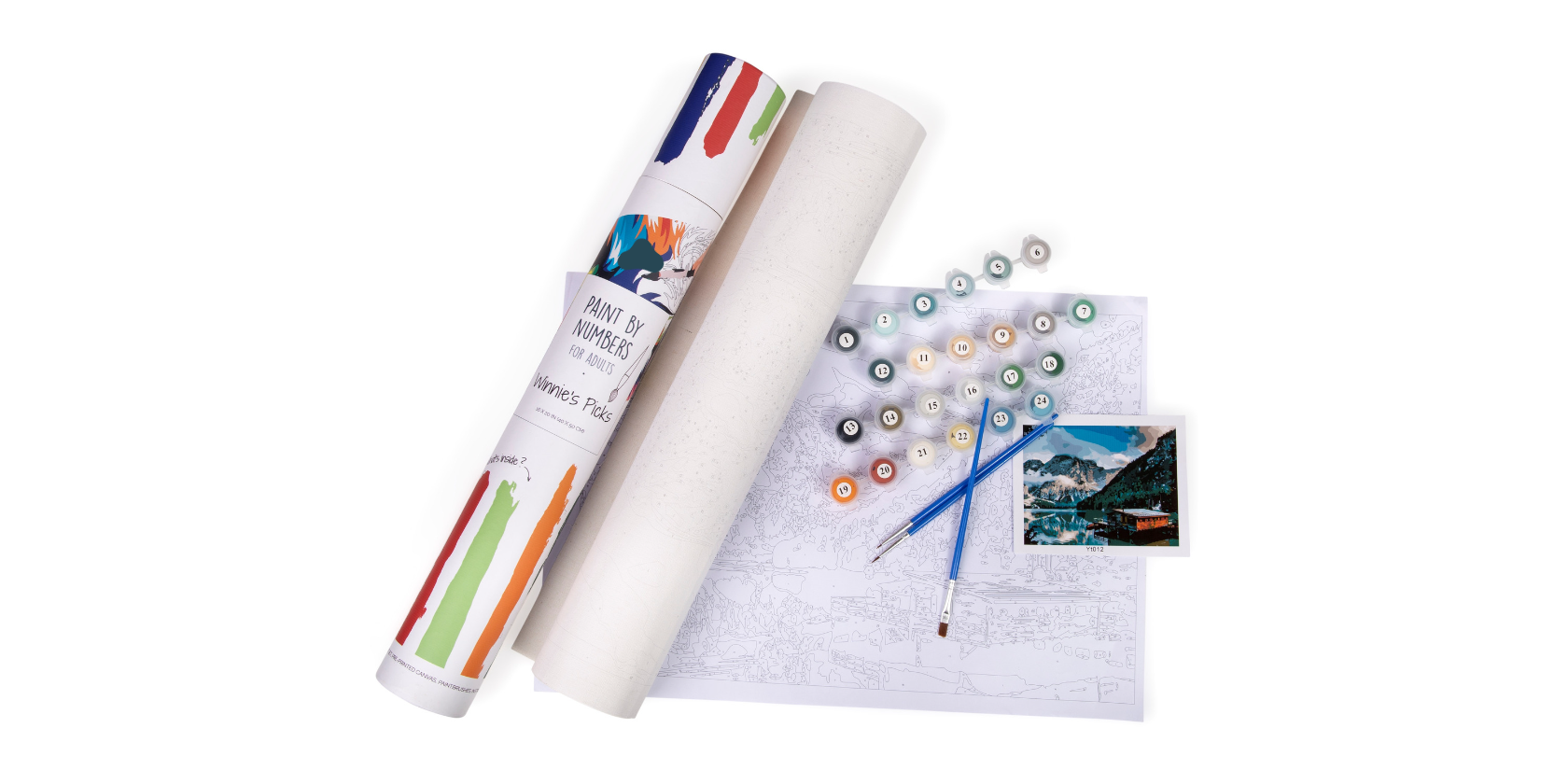 So, what are you waiting for?
Grab Your Kids Night Out Paint Kit Before It's Gone!