Peach Butterfly in the Summer
Regular price

Sale price

$24.95 USD

Unit price

per
Peach Butterfly in the Summer is a beautiful, delicate piece of artwork that captures the essence of summer's nature perfectly. There is nothing more captivating than watching a butterfly taking a short rest on the delicate petals of a flower, before continuing his journey towards the horizon.

Whenever peach trees bloom in summer, the air is filled with a sweet, enticing fragrance, and this painting evokes just that. For many people, childhood was filled with such small moments, when they would simply admire the flowers and insects, without worrying about day-to-day life.
On top of the dark green background, two beautiful, freshly bloomed orange flowers can be seen, as well as a small, fragile butterfly flying nearby looking for nectar. Both the butterfly and the peach flowers are painted in bright, vivid orange, and are depicted in a soft, elegant way, contrasting with the dark background. The color palette is very simple, yet truly brings to life the elegance of summer flowers.
Seeing such a small-scale depiction of nature in full bloom makes one really think about how small we are, evoking a strong feeling of freedom. Not only that, but the fragility of the peach flowers and the butterfly brings a touch of elegance to the painting.

This beginner DIY paint by numbers art kit will bring a piece of nature into your home, illustrating the elegance and softness of summer peach flowers. The art kit is made especially easy so that even the most inexperienced artists can give it a try and paint beautiful flowers and butterflies.
Share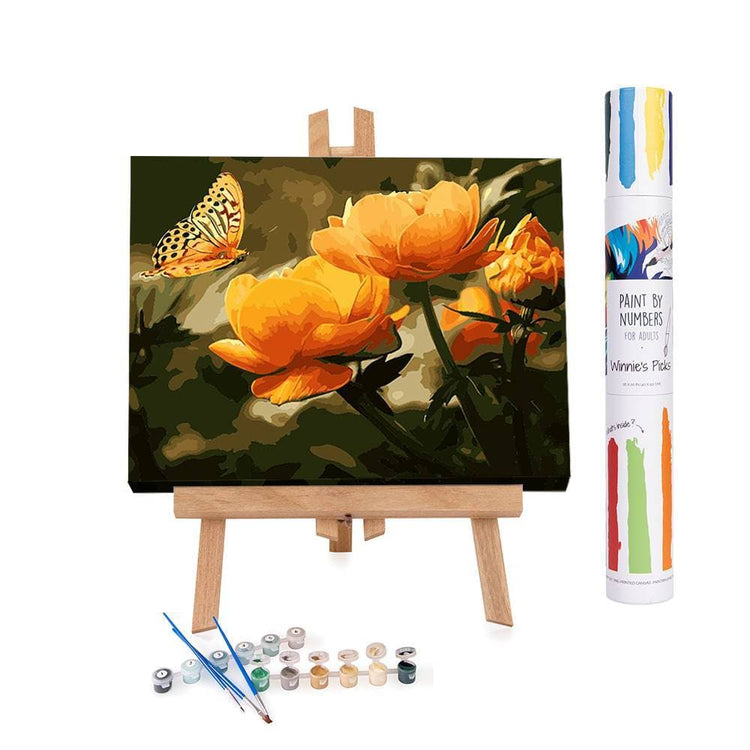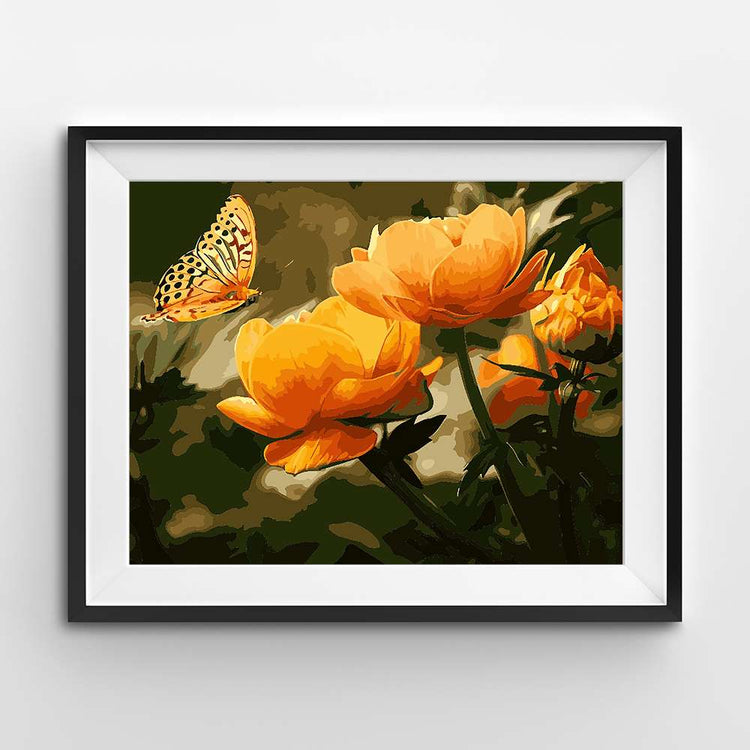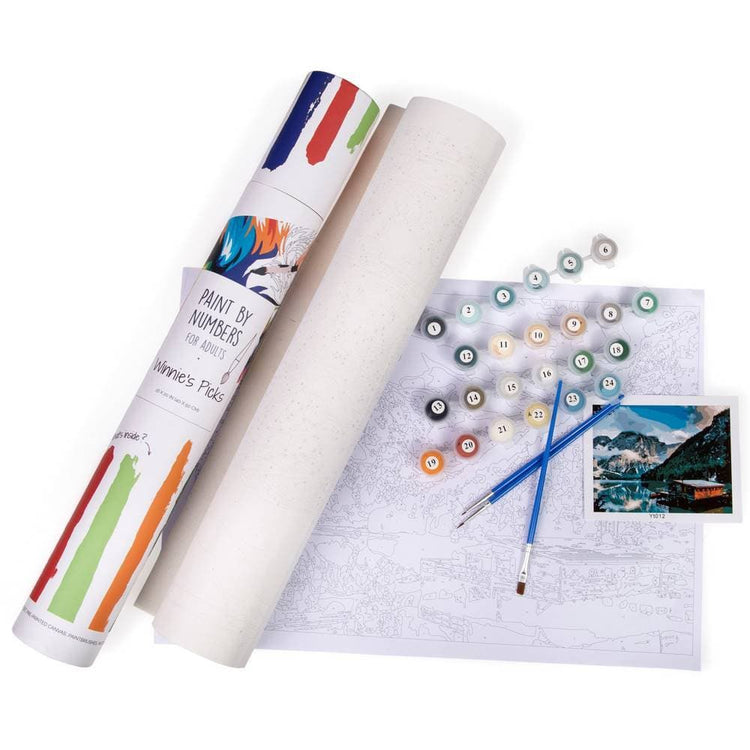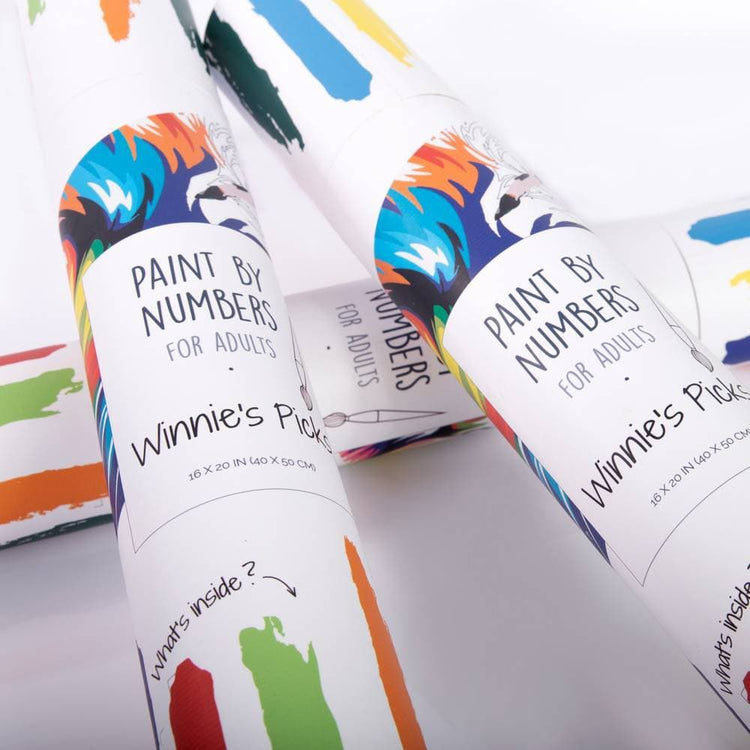 First attempt at paint-by-numbers
After eyeing Winnie's Picks kits in our local bookstore for months, my husband surprised me with one for my birthday. To say that I have zero talent in painting is an understatement. However, after reading a few tips on the website, I got set up and began. This was so fun and relaxing at a time in my life when I needed it. When I took the finished canvas in to be framed, the employee helping me assumed I had purchased the painting at an artist's studio.
My one complaint is the difficulty I had covering up numbers with the light colors, especially the yellow tones. Some areas took multiple coats to really cover completely. Other than that I was pleased with the final product and look forward to hanging it in my dining room.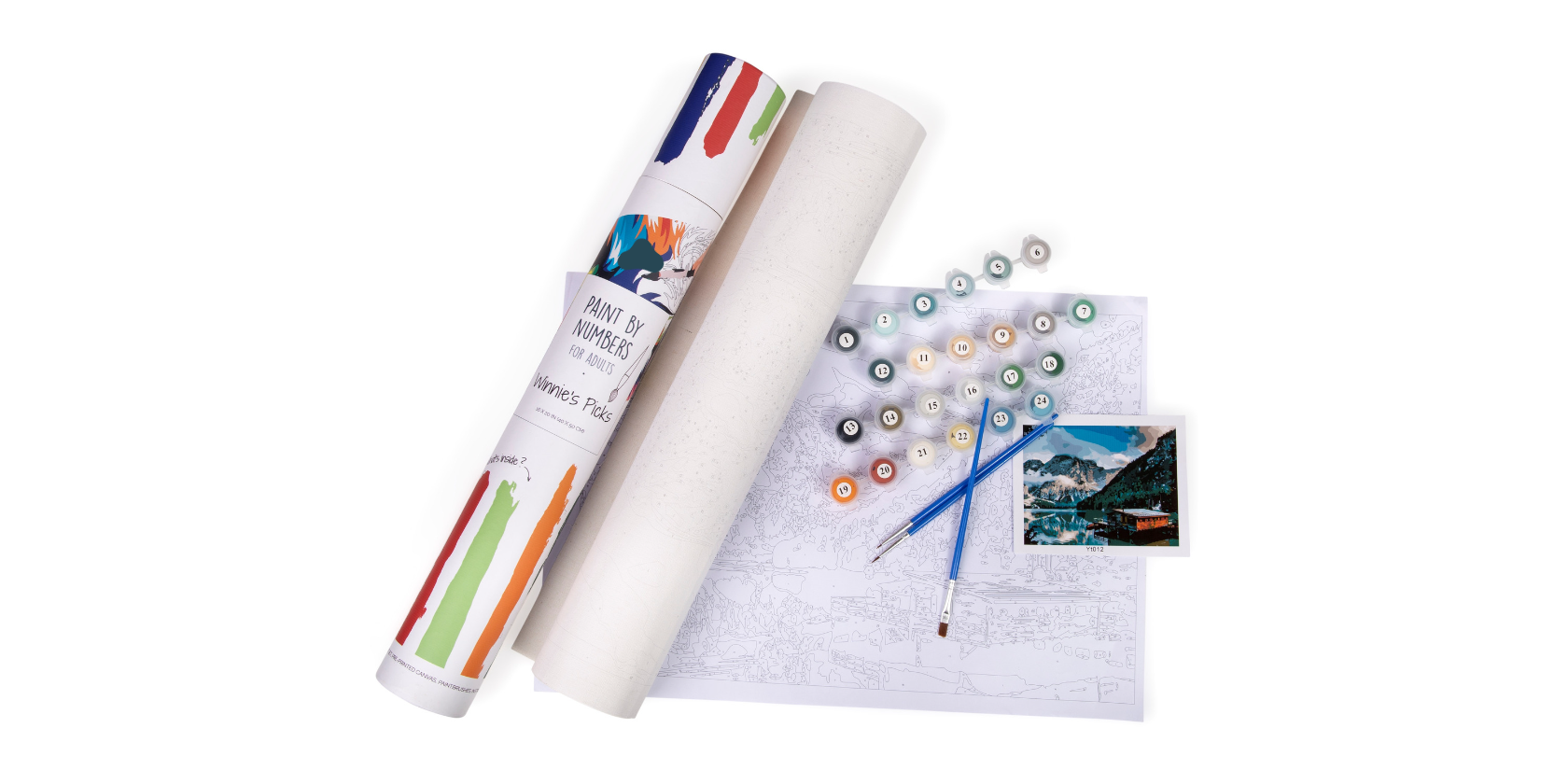 So, what are you waiting for?
Grab Your Peach Butterfly in the Summer Paint Kit Before It's Gone!