The Temple Bar
Regular price

Sale price

$24.95 USD

Unit price

per
The Temple Bar by Marilyn Dunlap is a London paint by numbers of a facade of a typical Irish pub. This European bar inspired painting is a great way to remember these busy nights in a pub. The little black cat in the painting is very special since it belongs to the artist herself. Marilyn Dunlap loves to take her cat with her on all her artistic journeys where they travel together. This precious painting hides lots of little details that are great to discover as you paint away. 

This adults paint by numbers is the spirit of European warmth and cafes and pubs all around the cities. The artist uses very bold and radiant colors to represent this very realistic pub. 
Marilyn Dunlap is an American artist living in a small town in the United States (America), her passion for art and history is greatly reflected in this masterpiece. Her paintings transform something simple into a magical piece of art. She has a sharp eye to get that perfect shot and turn it into a painting, this captures greatly the spirit of the area and transmits it to her viewers. It is a very seductive sort of painting with bright and uplifting colors. Marilyn Dunlap works with oil, acrylics, and watercolors but she has now decided to stick with acrylic because she can add more details into her paints. 
Can you spot the cat in her other paintings? Look for her little black cat in all her work, wandering through the alleys and shops all around Europe. 
Share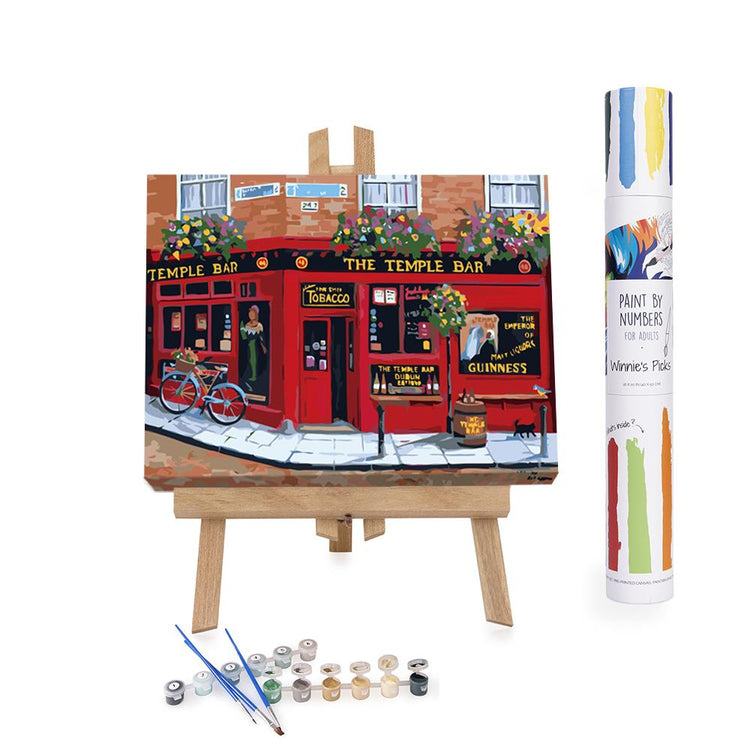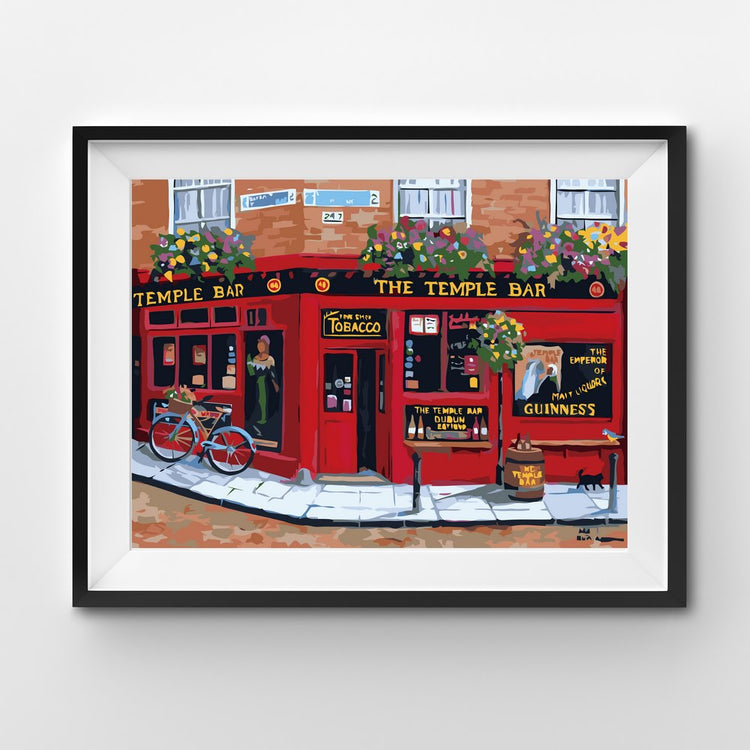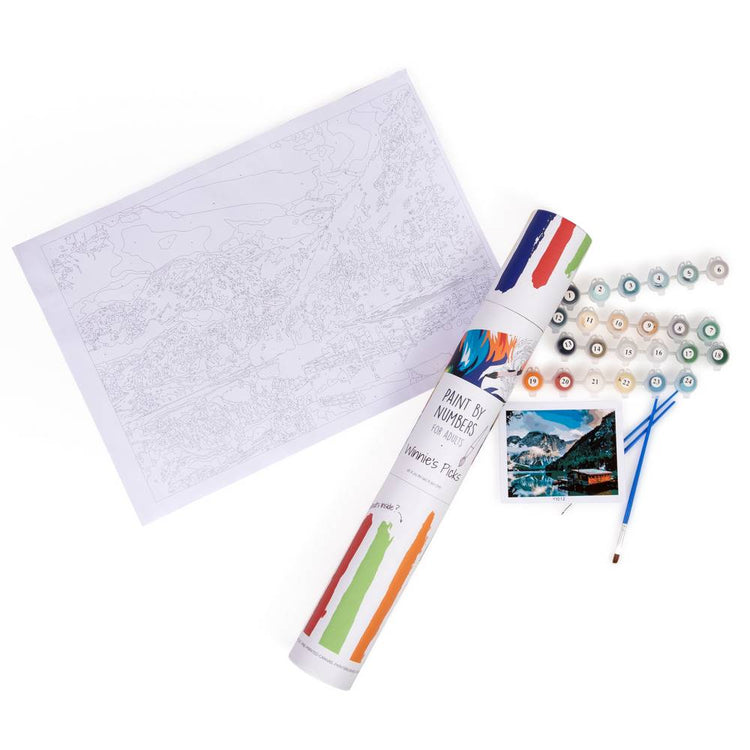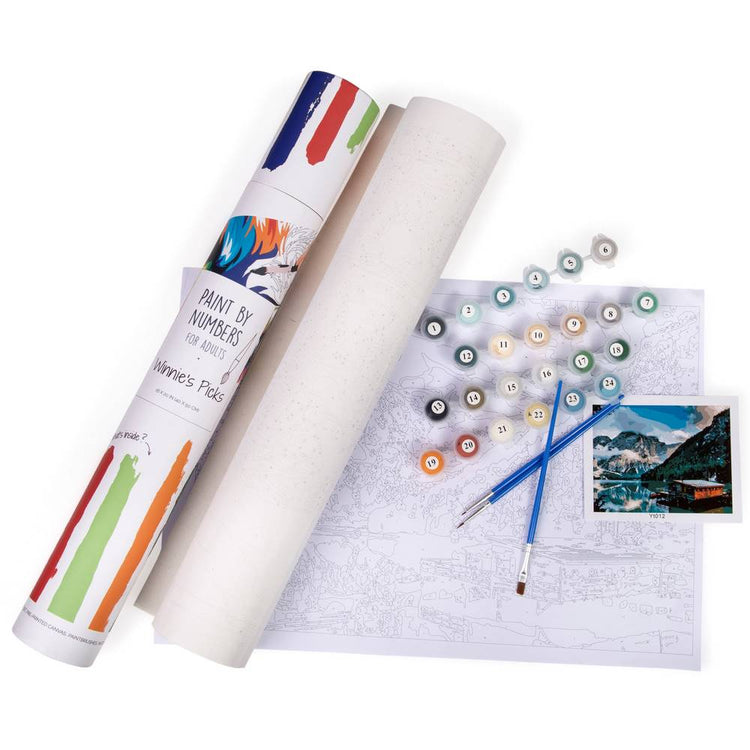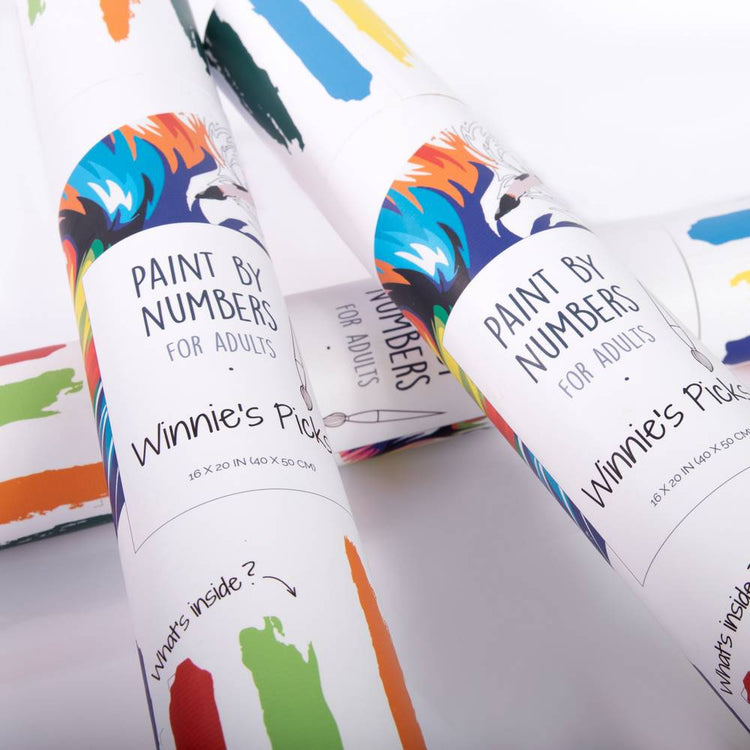 Marilyn Dunlap
Meet Marilyn, an artist who adores capturing the essence of her European getaways, especially in France and Italy, and bringing them to life on canvas. Her paintings beautifully embody her passion for history and art, allowing viewers to truly immerse themselves in the experience.

Fun Fact: Interestingly, Marilyn's paintings are born from her imagination, and the places she portrays don't actually exist. However, it's amusing how often people exclaim, "Oh, I know exactly where that shop is!" even though that very shop is purely imaginary.
Discover Marilyn's Collection
Temple Bar
Temple Bar was a bit of challenge as I ran out of two of the reds1/2 way through. I did a great deal of improvising to be able to complete it. I know I can contact Winnies any time for additional paints but was consumed with completing this piece. I loved the details of the picture . I highly recommend Winnies Picks as one of the few high quality paint by number stores out there. Happy Painting! 😃
Temple Bar gift for inlaws
My sister and brother in law love to visit England and Ireland. I thought this picture would be a good reminder for them. I loved the painting and detail work on this picture. I did not track the hours spent on it because I get lost in painting every day for hours at a time. Good hobby for me now that I am in my Golden Years.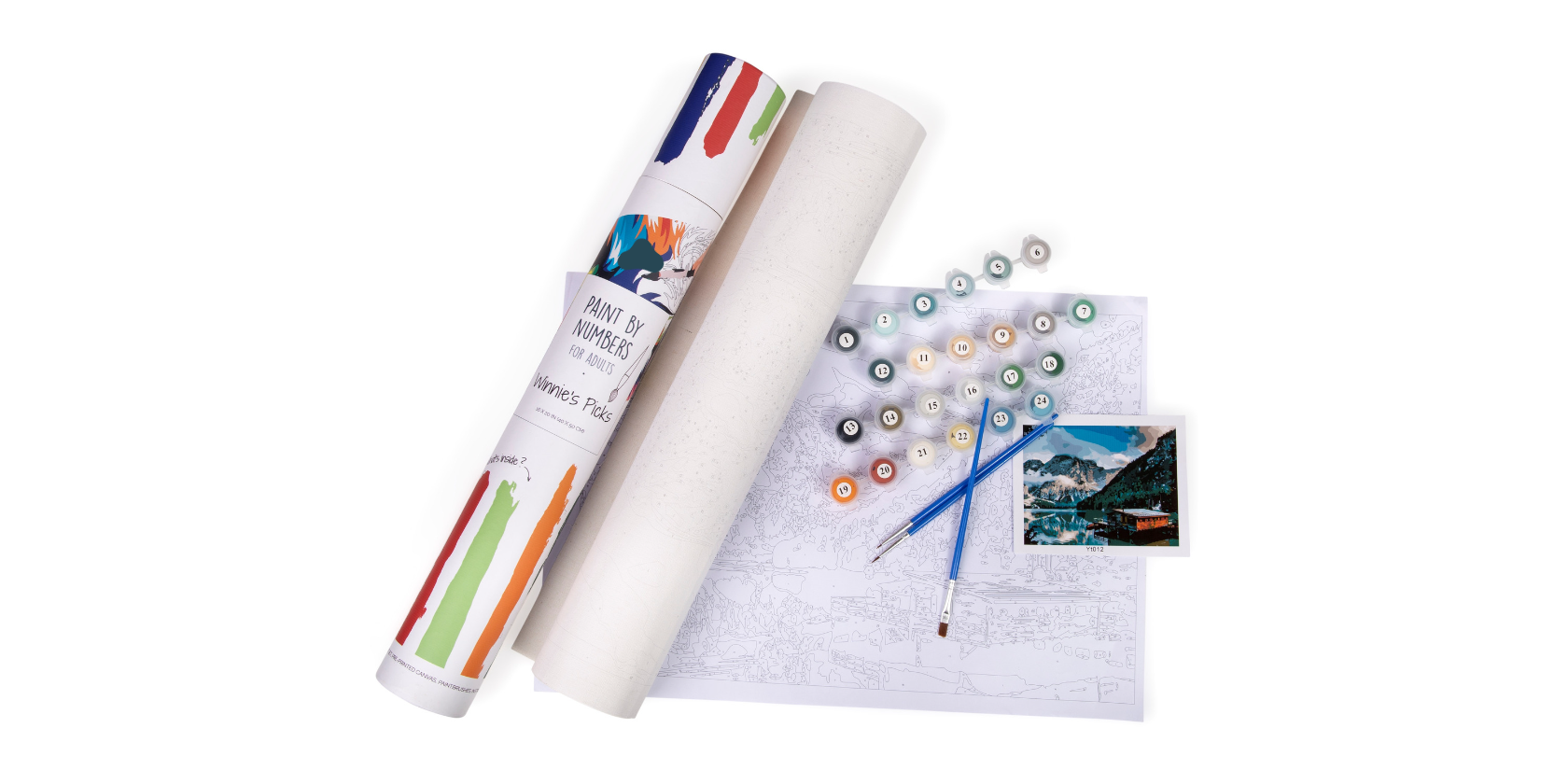 So, what are you waiting for?
Grab Your The Temple Bar Paint Kit Before It's Gone!