Cafe Terrace at Night, Vincent van Gogh
Regular price

Sale price

$24.95 USD

Unit price

per
Cafe Terrace at Night by Vincent van Gogh represents a charming view of a cafe terrace under the rich, indigo night skies. This painting uses bright colors to portray the night as full of colors and meaning. He used a vibrant blend of colors to recreate the setting based on what he sees, practicing impressionism with broad brush strokes. The yellow walls of the well-lit cafe not only gives a sense of a summer night in France but also represents happiness and the painter's religious inspirations.


The cobbled street and high houses could be representing a Parisian night, as coffee shops are a real institution in the French capital. People go there alone to read a book, or with friends debating and talking for hours.

Imagine this painting hanging up on your wall with the rest of your collection. It is a beautiful sight that brings a sense of history to a room. Release your inner artist and paint your heart away with this van Gogh Paint by Numbers.

Vincent van Gogh is a Dutch painter known for his dramatic, impressionist artworks. His bold and unconventional technique was inspired by his stay in Paris; where he was drawn to the colors and light that represents emotions and feelings. In 1888, Van Gogh was placed in an asylum because of his depression. Known to have had Bipolar Disorder, he used painting as his escape to his uncontrollable emotions and a way to help with his illness. Van Gogh was fond of painting places he visited and claimed that he does not paint what he sees, but what he feels. The key to creating such dreamy imagery of his point of view.

This famous paint by numbers with its rich dark blue, green and yellow tones is a masterpiece by one of the most known artists from the 19's century.
Share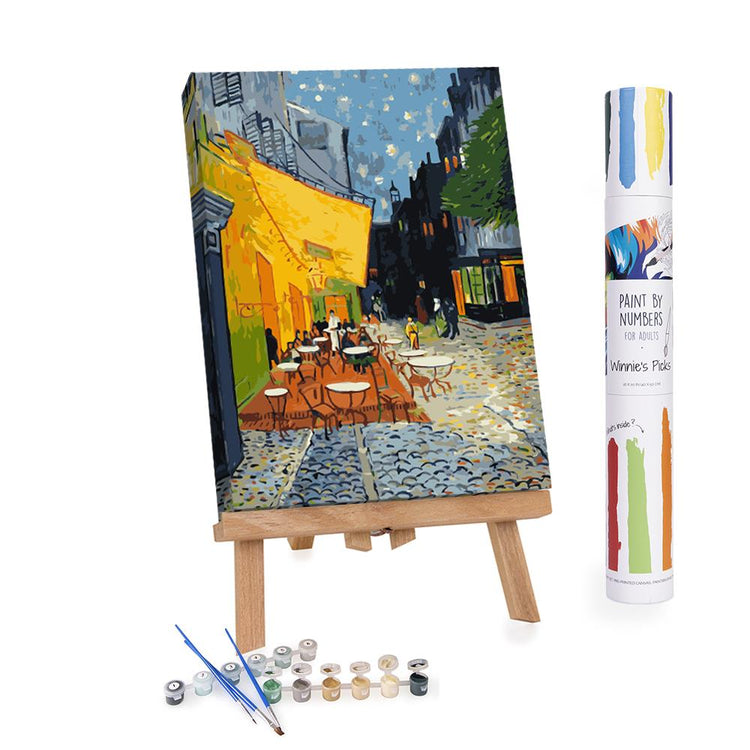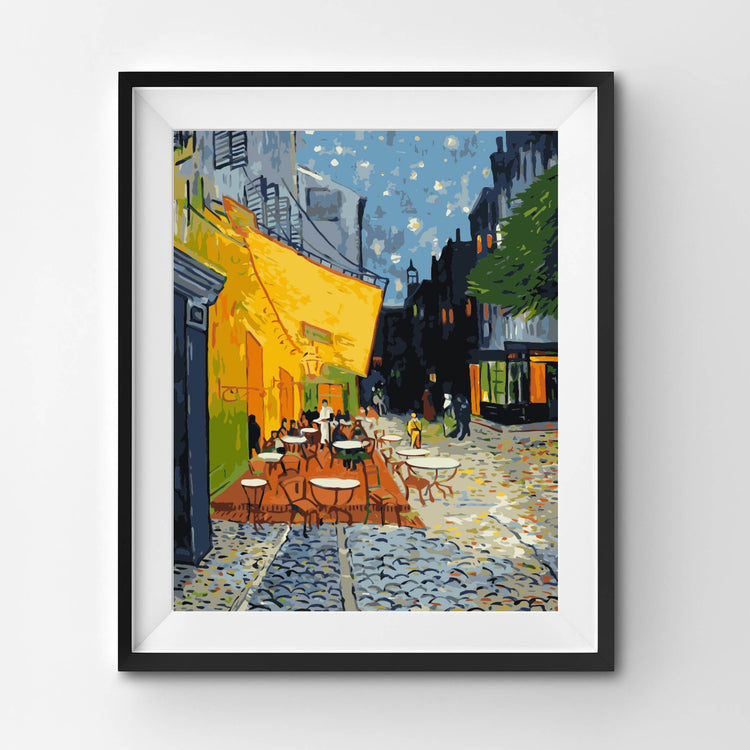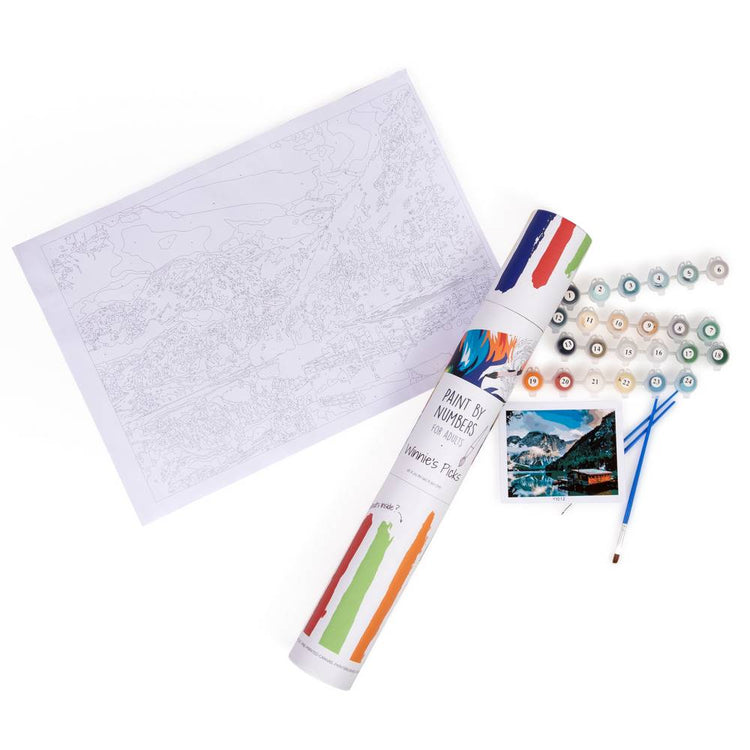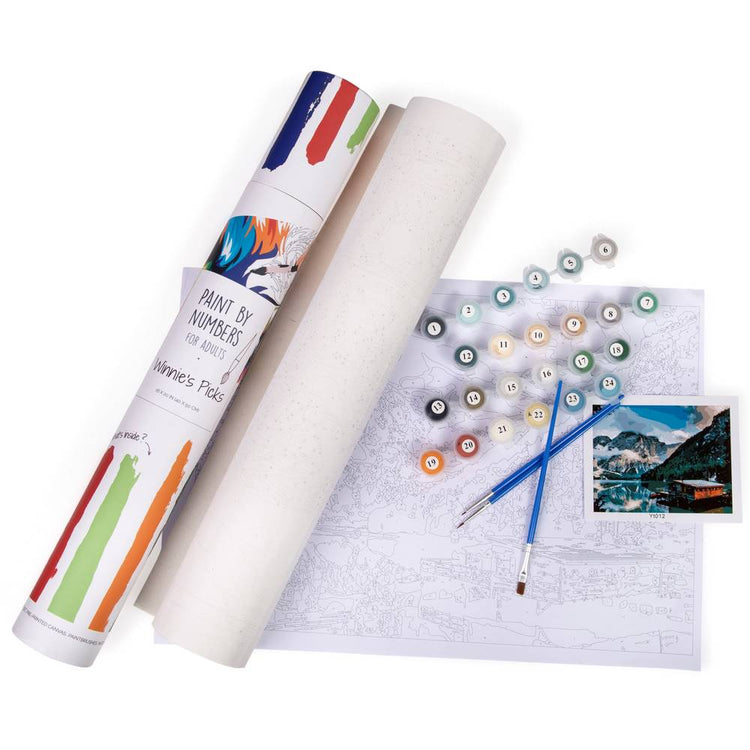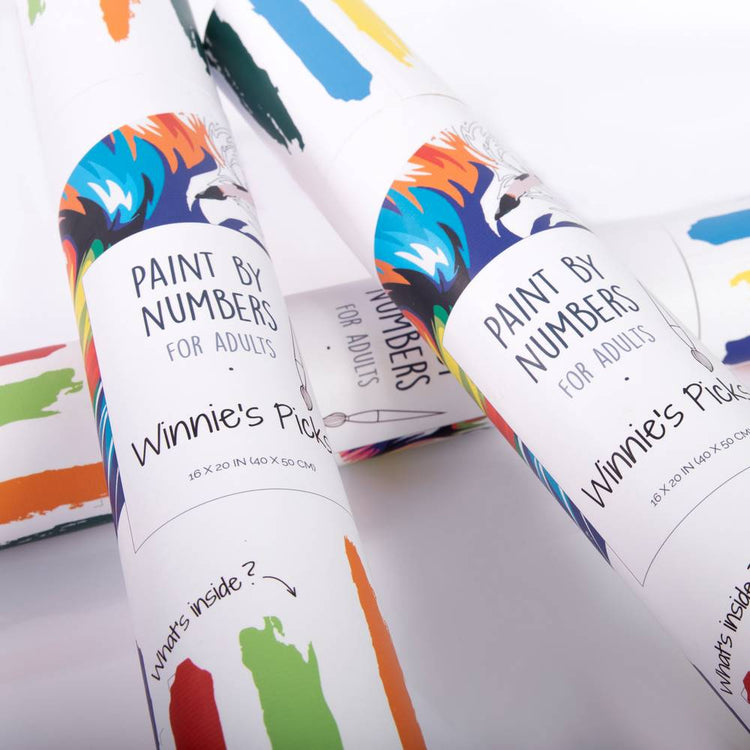 Vincent van Gogh
Vincent van Gogh was a Dutch post-impressionist painter who left an indelible mark on the art world. Through his unique style and use of vivid colors, he created a body of work that continues to captivate audiences with its beauty and expression.

Fun Fact: he only sold one painting during his lifetime, despite being one of the most renowned and influential artists in history.
Discover more of Van Gogh's Paint kits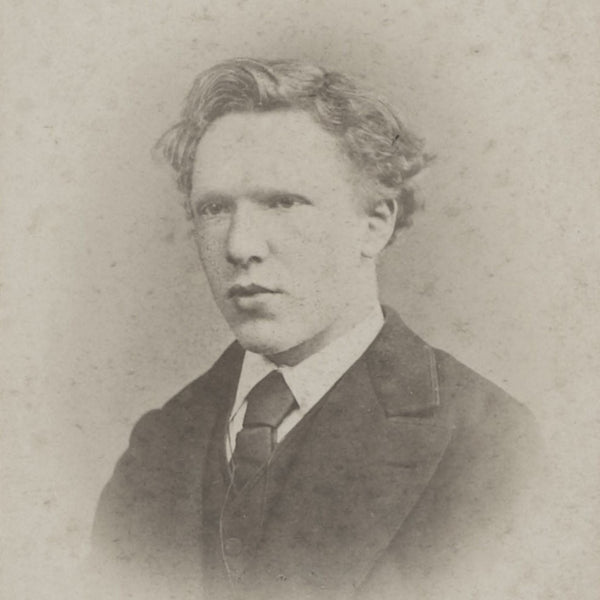 A Challenging Painting, But Rewarding
This is my 26th painting from Winnies. I decided to choose something that is out of my comfort zone.. This painting was remarkable in its depth and warmth. It's interesting to note, that copies of this painting online. go for between $200.00 & $400.00. For the price of$25.00 and a little fun and patience, you can have the same thing!
Lovely when finished
Love this painting. It does require a lot of patience. Especially the cobblestones. Love the finish product but found it a little bit tedious.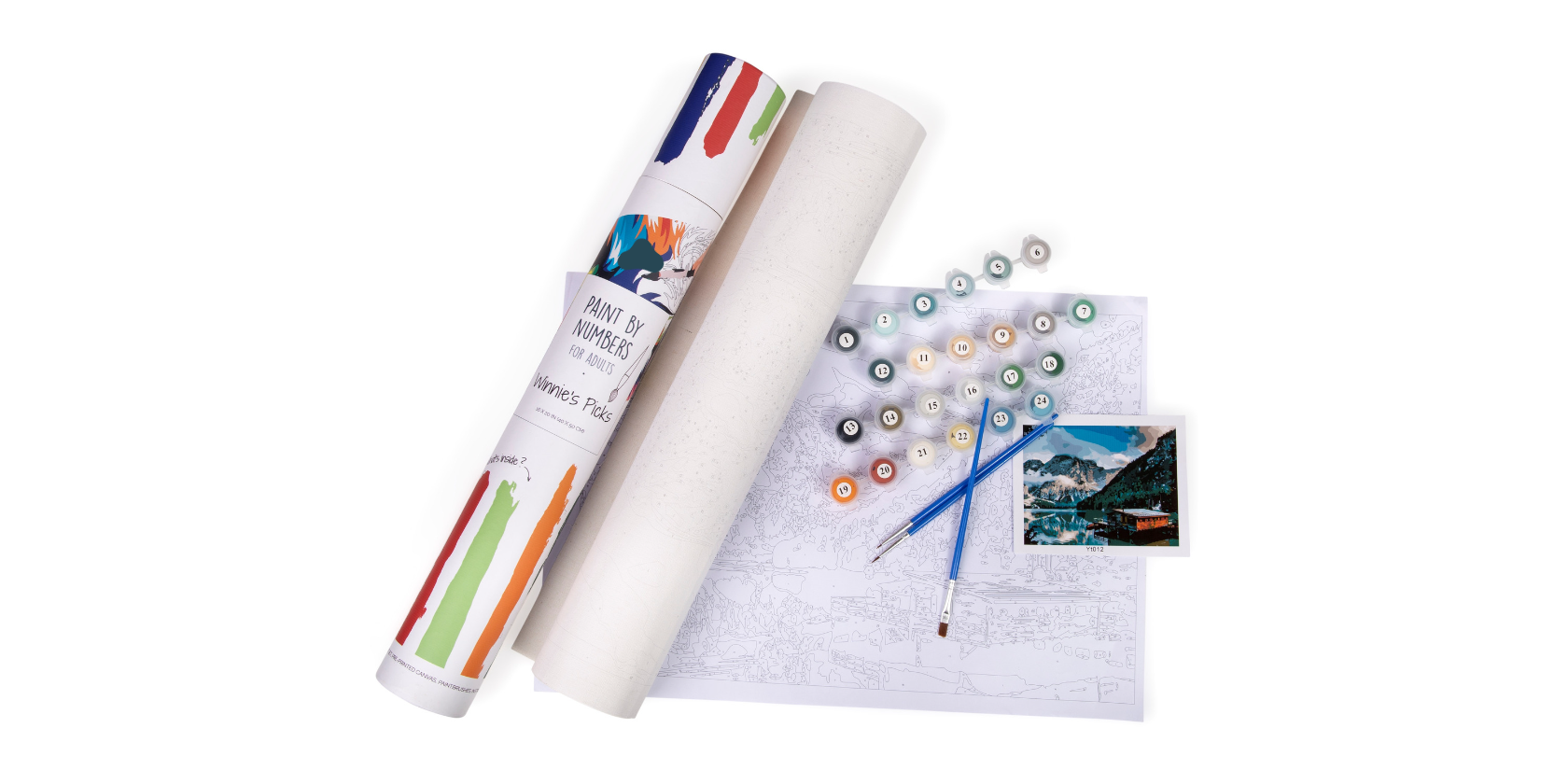 So, what are you waiting for?
Grab Your Cafe Terrace at Night, Vincent van Gogh Paint Kit Before It's Gone!