Cozy Reading
Regular price

Sale price

$24.95 USD

Unit price

per
The painting Cozy Reading, made by graphic designer Yuelan Liu, illustrates how relaxing a day spent by yourself can really be. Like in most of this artist's illustrations, the vibrant colors and shapes combine perfectly into a cheerful, lively environment.
Inside the house, you can sense the quiet, comfortable atmosphere, perfect for reading a book in the natural light of a sunny afternoon. The abundance of colors really helps create a homely ambiance: the oranges and yellows of the walls, the flowerpots, and even the cat, inspire feelings of warmth and pure happiness. All the green of the plants makes one feel as if a piece of nature was brought into their own home. 
Coziness means different things for everyone, but in this painting, there are many elements that help create that feeling. The woman sitting on a soft armchair is absorbed into her favorite book, surrounded by many plants and flowers of different shapes and sizes. A small, red-furred cat is lazily sleeping at her feet, adding an extra element of comfort to the painting. Outside the window, you can also see the clear blue sky, a sign of a perfect day. The weather might look nice and inviting, but sometimes the company of a good book inside the comfort of your own home is just as nice.
Try out your hand at this paint by numbers kit for beginners. It is perfect for anyone that's looking for a relaxing escape from day-to-day life, no matter how much painting experience they have. Simply fill in the numbered areas on the template, and you can bring a cozy atmosphere into your home.
Share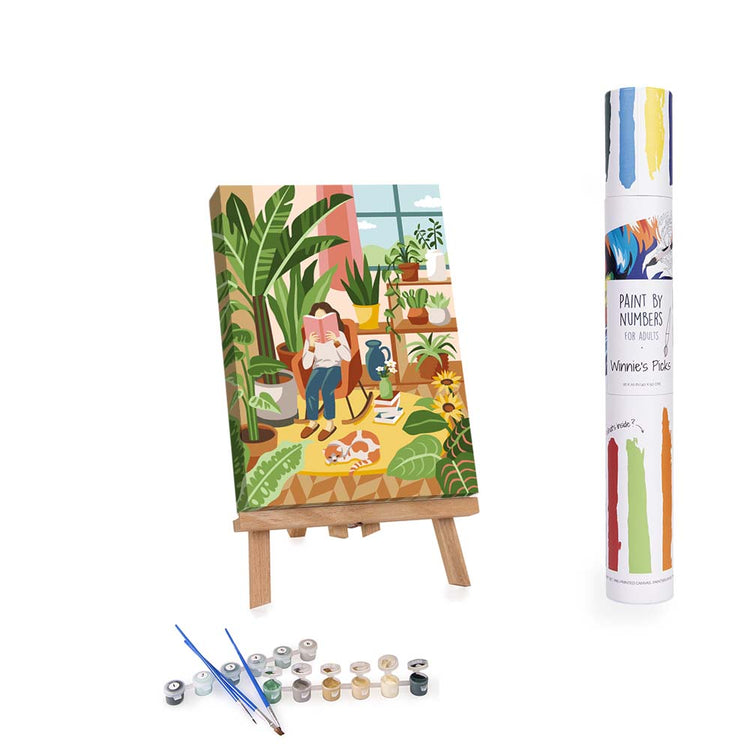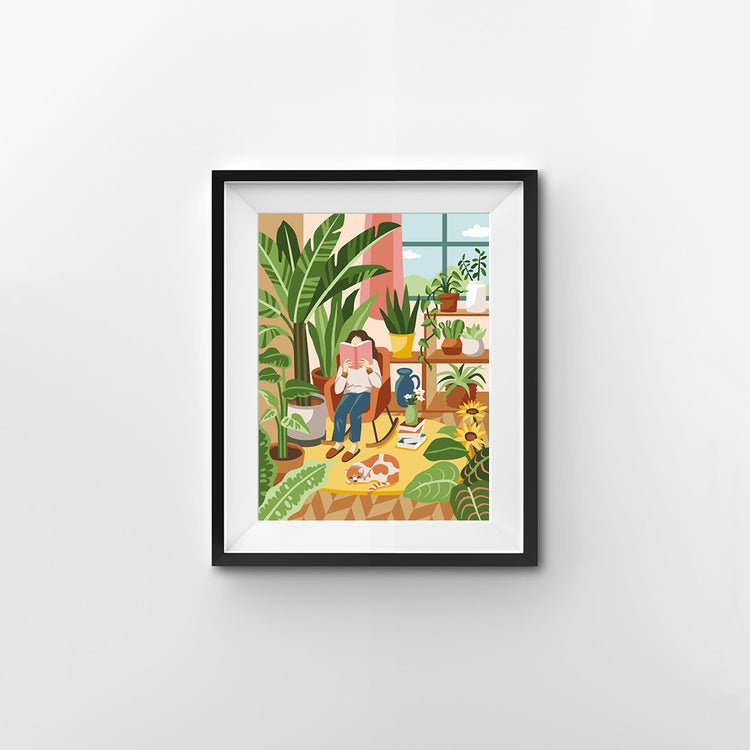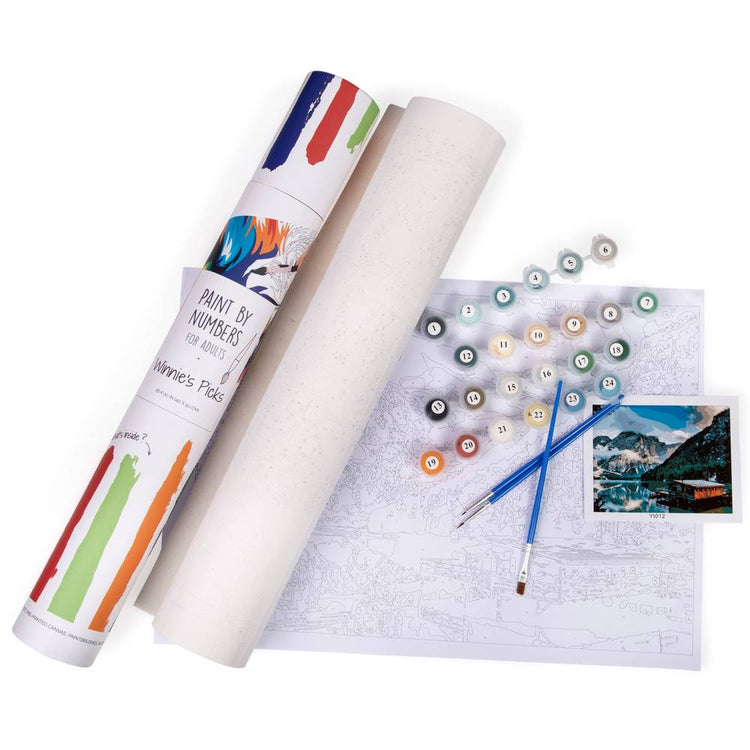 Super!
I really enjoyed it! The quality is great and so is the design 🥰. The finished piece looks amazing. I felt like when you're reading a book you love and don't want it to end, but on the other hand you're looking forward to the end.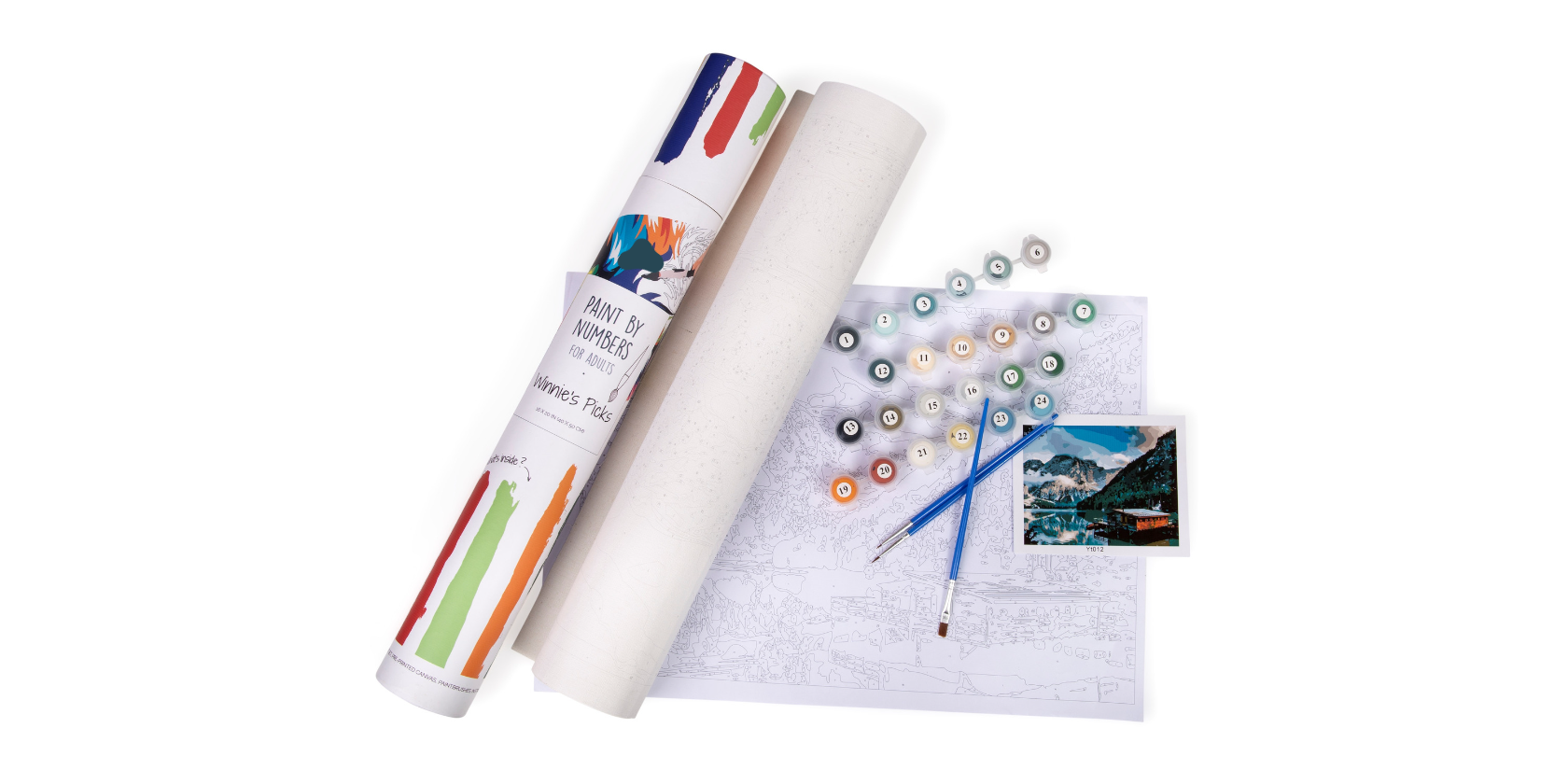 So, what are you waiting for?
Grab Your Cozy Reading Paint Kit Before It's Gone!