Pink Flowers
Regular price

Sale price

$24.95 USD

Unit price

per
Pink Flowers is a painting meant to evoke the elegance and gracefulness of flowers blooming in Spring when nature is reborn after a long, cold winter. In this flower painting by numbers, you can see a beautiful bouquet of bright pink parrot french tulips, blooming in a lush, green spring garden.

Once spring arrives, nature comes back to life in many different shapes and colors. Many flowers bloom in the beginning of Spring, but not many of them can surpass the elegance and uniqueness of the tulip. Tulips are associated with warmth and love and are the perfect gift to your loved ones on a sunny day of spring. In countries such as The Netherlands, tulips are a national symbol, as entire fields of vividly colored tulips can be admired in many places between March and April.
The painting perfectly captures the essence of a small piece of nature, a garden of tulips in full bloom, in the midst of spring. Tulips can be found in almost every color, and this painting showcases one of the most beautiful ones: the blooming tulips are painted in soft, pastel tones of pink, which represent love and femininity. The bright tulips contrast with the dark green background of the spring garden. 
Bring the sweet fragrance of spring into your home with this paint by numbers kit. The pink french parrot tulips and greenery surrounding them perfectly illustrate the magic of spring, the season of rebirth after a long, cold winter. With this painting, you can always feel the perfume of tulips in your house, even throughout the seasons.
Share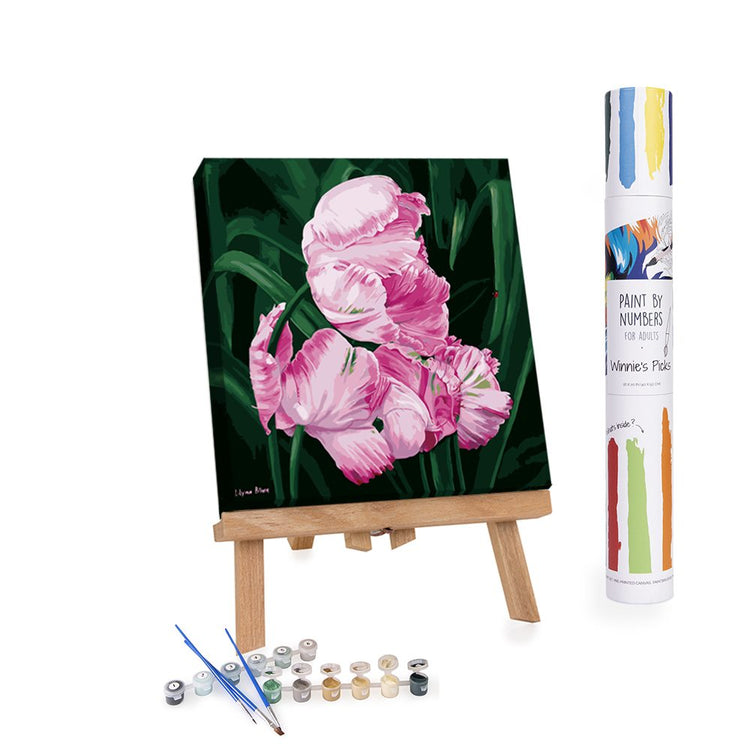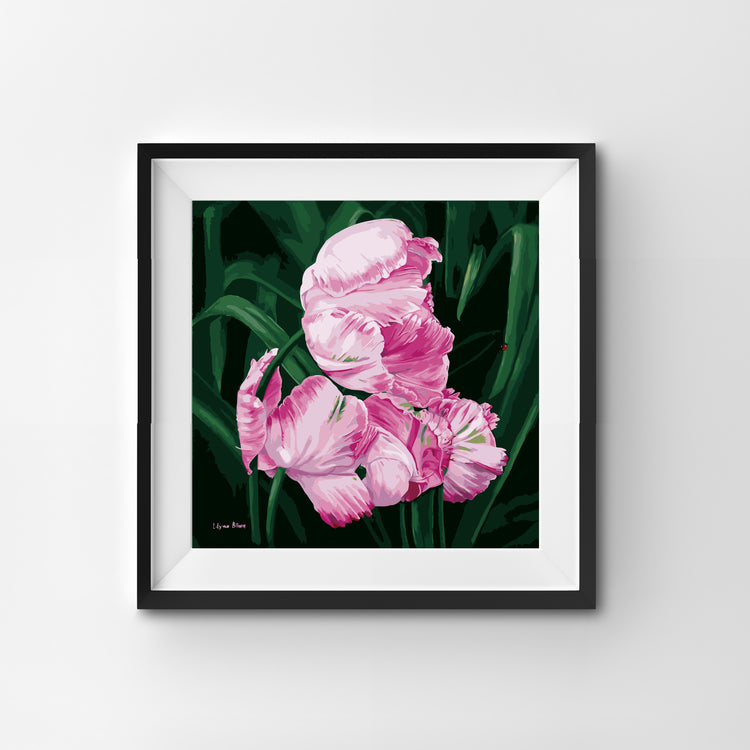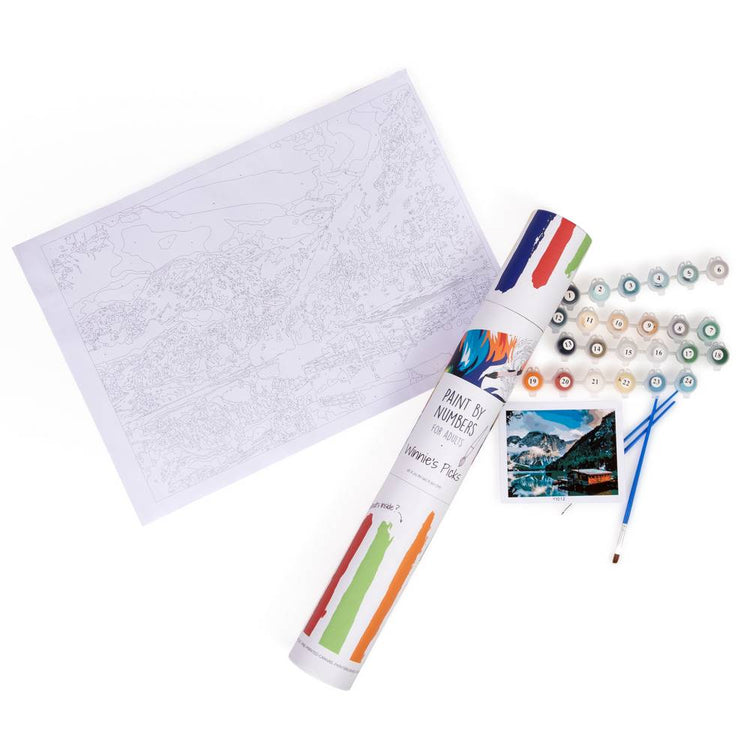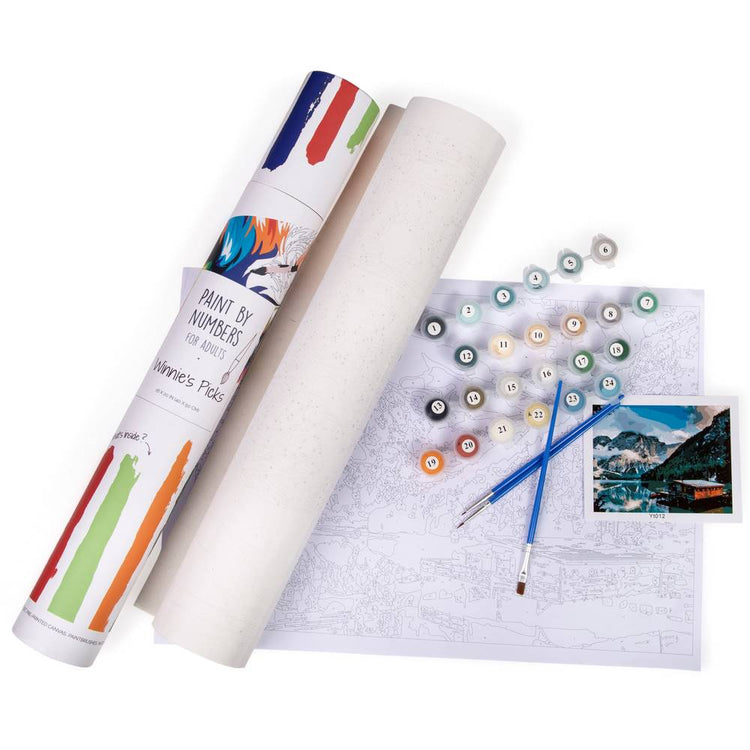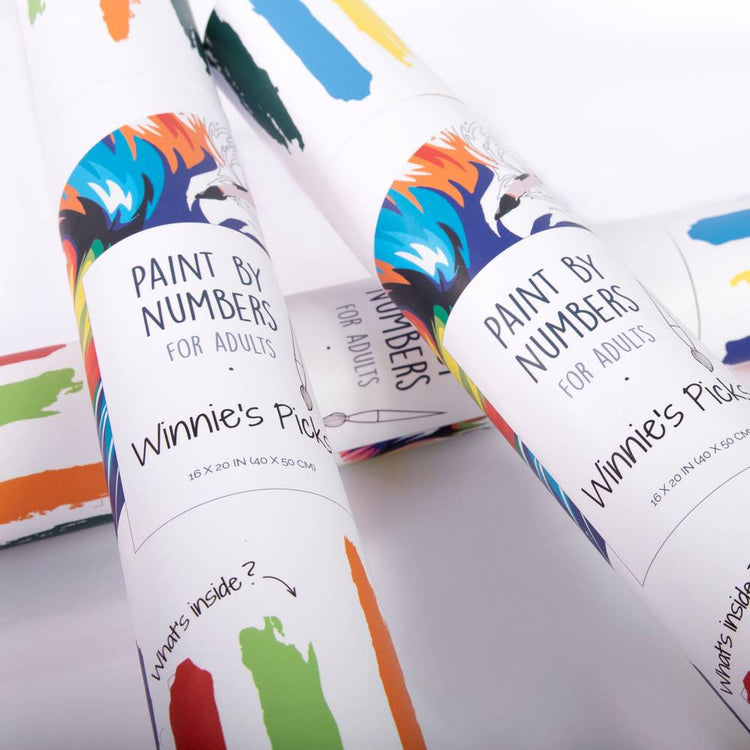 I Love My Peonies!
Peonies are my favorite flowers, and when I was in the mood to do a floral painting, this one caught my eye. This painting is easy enough for a beginner, yet relaxing and challenging enough for an advanced painter, with many opportunities to add texture and dimension. As the painting unfolds, it develops into a very striking and dramatic painting that is totally frameable.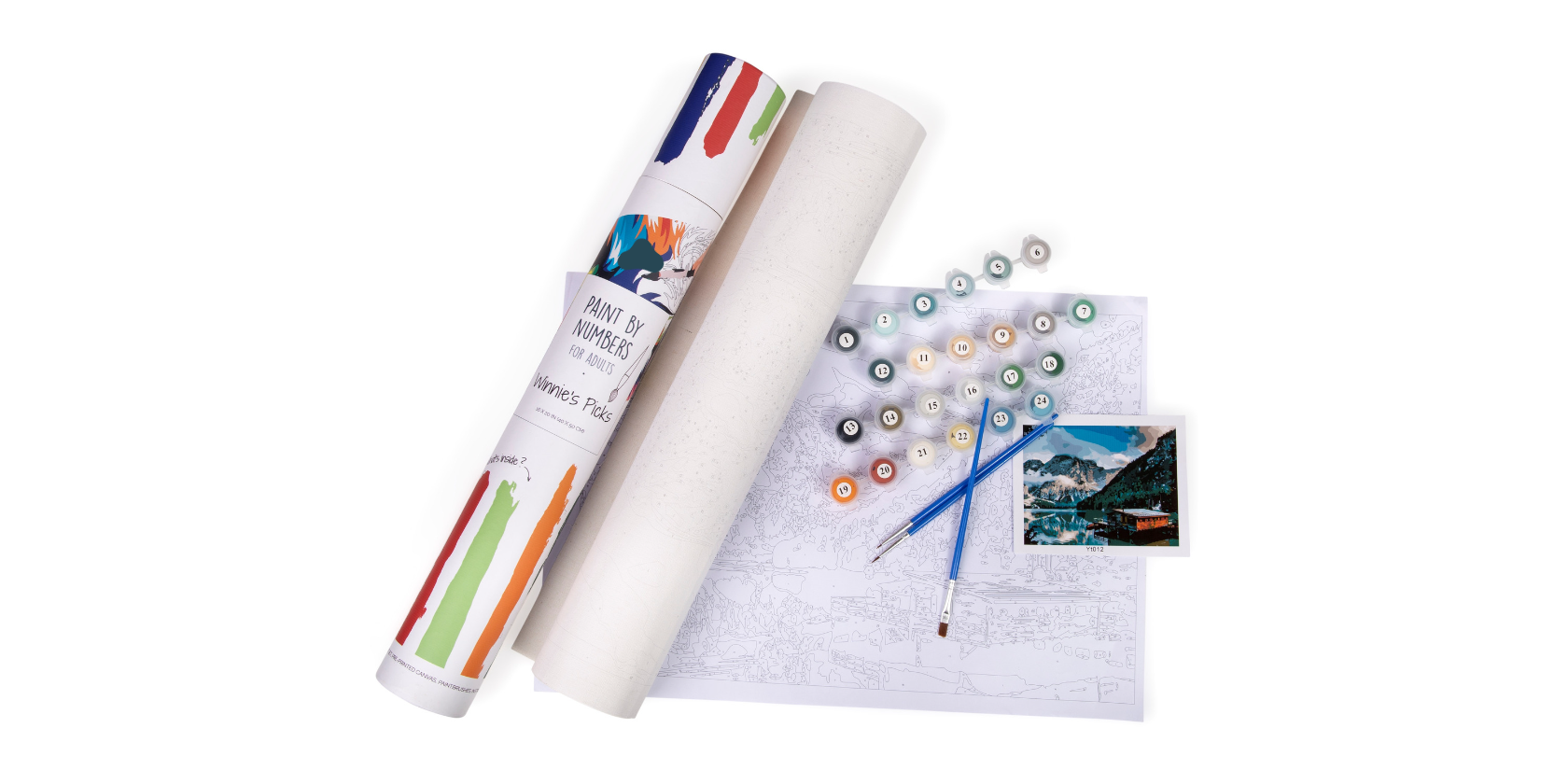 So, what are you waiting for?
Grab Your Pink Flowers Paint Kit Before It's Gone!