Dahlias
Regular price

Sale price

$24.95 USD

Unit price

per
This still-life painting of Dahlias in a green glass vase by Donald Maier was painted way back in 1985, inspired by the Spider Dahlias he planted in his backyard.


The spider Dallas truly stands out in the painting in contrast to the dark green vase and burgundy and bluish background. The artwork in itself is truly captivating. The intentionally random brush strokes in the background give added dimension to the painting against the more intentional and sure line he uses to create the form of the flowers. The flowers are also painted in different perspectives and forms.

Floral paintings are symbols of femininity, youth, and beauty. This painting shows more than that. There's a hovering sense of mysteriousness and darkness in the painting. It makes you want to look closer to see what's going on in the painting other than just dahlias on a vase.

Vintage paintings by numbers always have an air of mystery to them. And it's not because of the hidden meanings and symbols that lie beneath the painted image because most of the time they are what they are. Just a depiction of a scene or a form. Still-life is part of the fascination of artists for Flowers, which brings a feeling of eternity.
Donald Maier is an American artist who grew up by the sea in New Jersey (US). Naturally gifted painter from a family of artists and raised by the salty water, he is delighted by wild and natural landscapes, like oceanic sceneries. He loved nature and its beauty, and painting in the desert is one of his favorites as the colors dry faster. Optimistic, he recommends always paint something that you love and to enjoy the process of doing it. As a symbol of his cheerful personality, he never painted in black but rather used dark green, blue or brown.
This paint by numbers on canvas with acrylic is a sort of meditation and really relaxes you taking your mind off your everyday life. This is a high-quality canvas with personalized paint made for this very unique painting that will make sure to take you to a beautiful place.
Share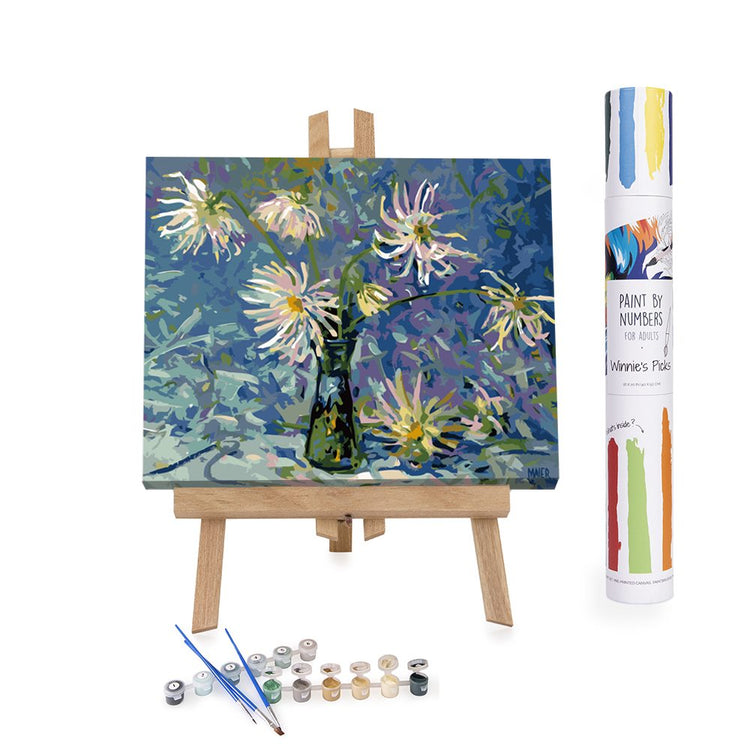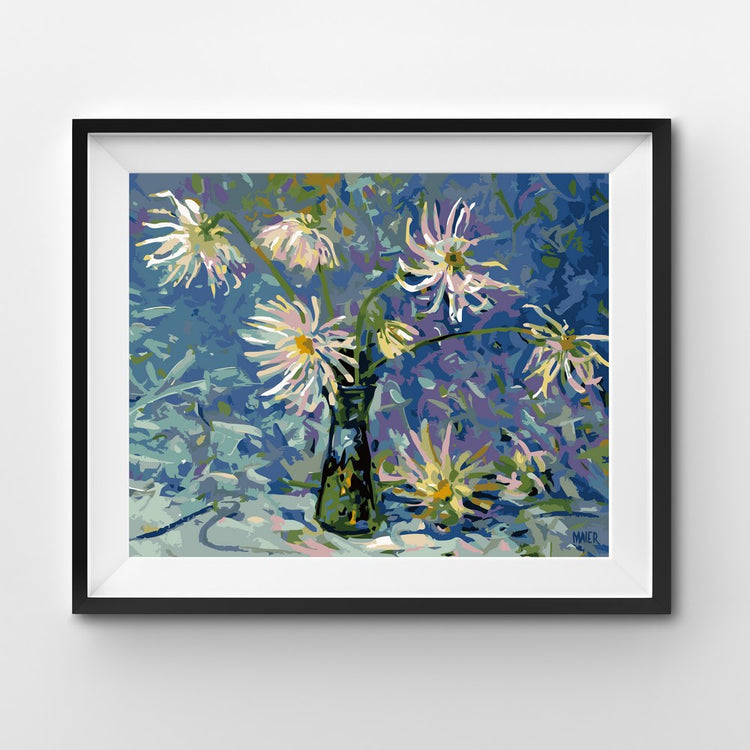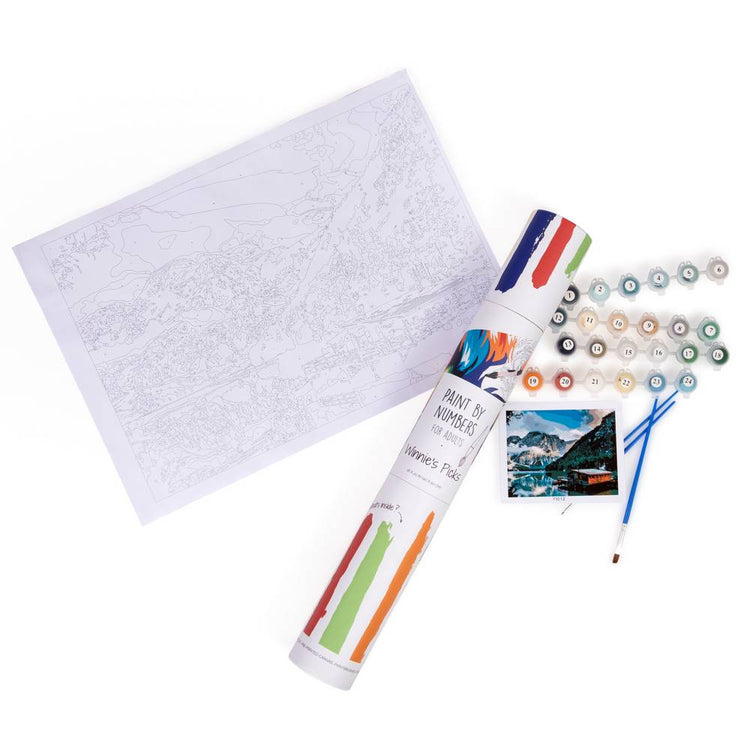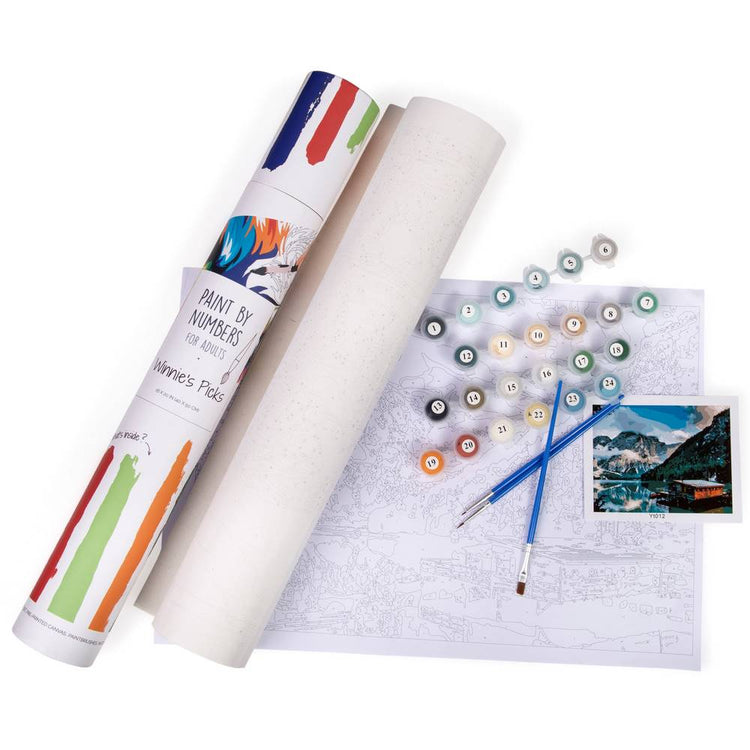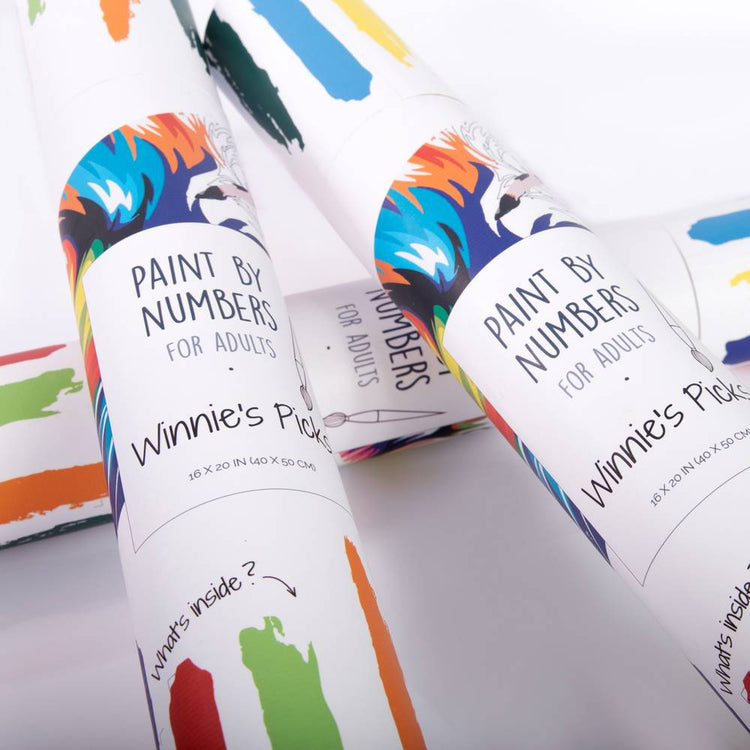 Donald Maier
Donald had a great passion for the wonders of nature and enjoyed capturing its beauty through his paintings. His family often accompanied him on his creative "painting vacations" to national parks, deserts, or the seaside, where they could all appreciate the stunning scenery together.

Fun Fact: his oil painting "The Spectator" was the only painting stolen at the state show at Rutgers University in 1974, and he was quite proud of that!
See Donald's Paintings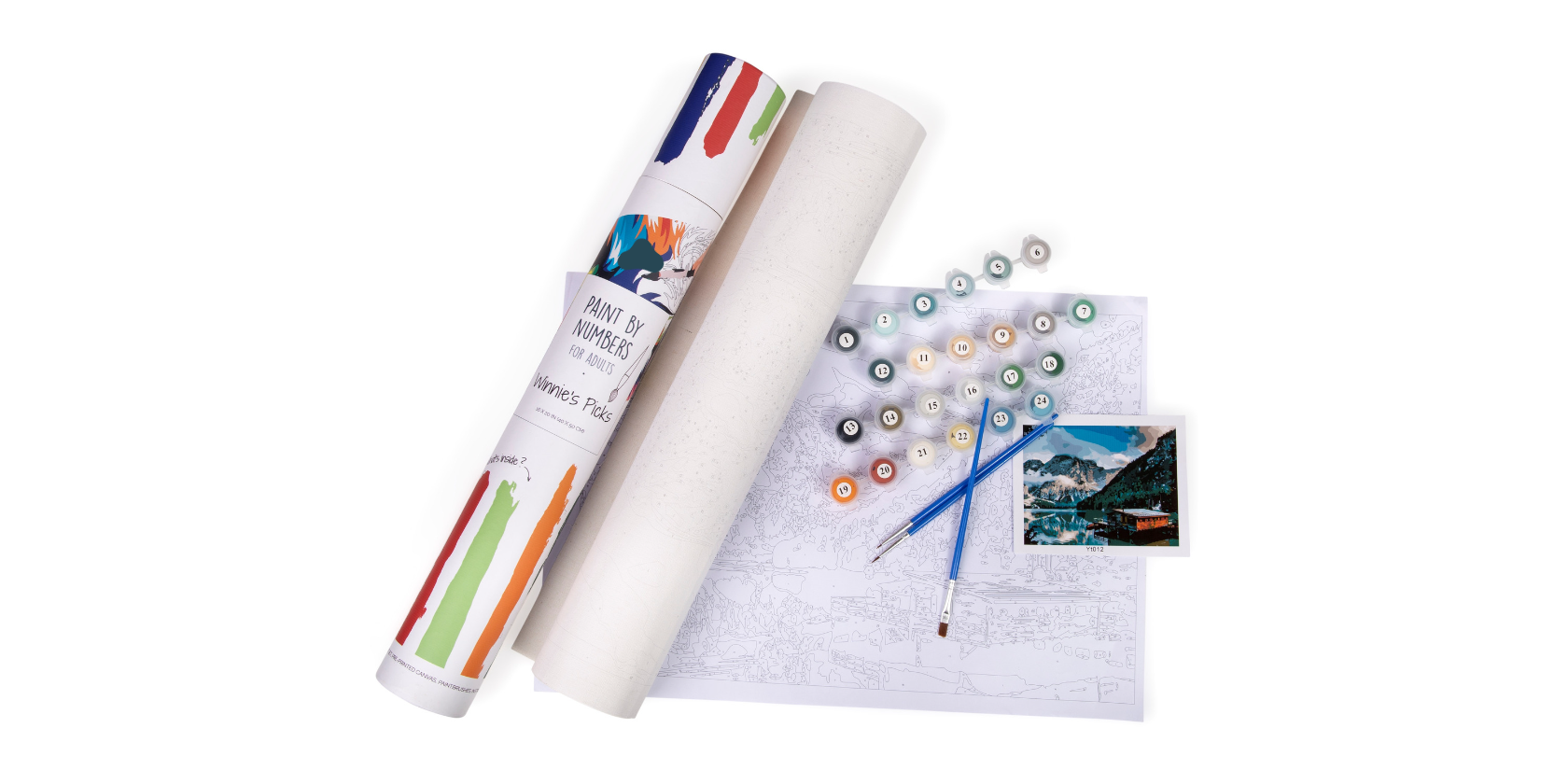 So, what are you waiting for?
Grab Your Dahlias Paint Kit Before It's Gone!