Home Tweet Home
Regular price

Sale price

$26.95 USD

Unit price

per
Home Tweet Home is a painting that will ravish all people that want to have a feeling of spring at home. The pastel colors of this white wooden birdhouse in the rose garden are the perfect fit for whoever has a romantic spirit.


Spring is the period of rebirth when everything comes back to life. This paint by numbers of birds that are tweeting again in the morning, the fresh morning dew is a souvenir of cold winter mornings, but already the light of the sun is warming up the scene. The pink roses are blooming slowly in the rosery, and their color appears bright on the emerald green bushes. The blue titmice are flying around the wooden birdhouse, looking for a place to start their family, and we could almost hear the fledglings chirping for food.

With the big windows in the back, we can easily imagine this scene at a cottage in the English countryside, and your family looking at this busy, thus relaxing ballet for hours. That's nature taking over life again. The white fence just but more distance between the cozy house and the outside scenery.

This retro paint by number has everything you need: the old-fashioned charm of a painting of the English countryside and an unexplainable peaceful feeling. Everything support this vintage artwork: from the delicate colors and details of the birds and flowers to the darker tones of the orange brick walls and green shrubs.

Share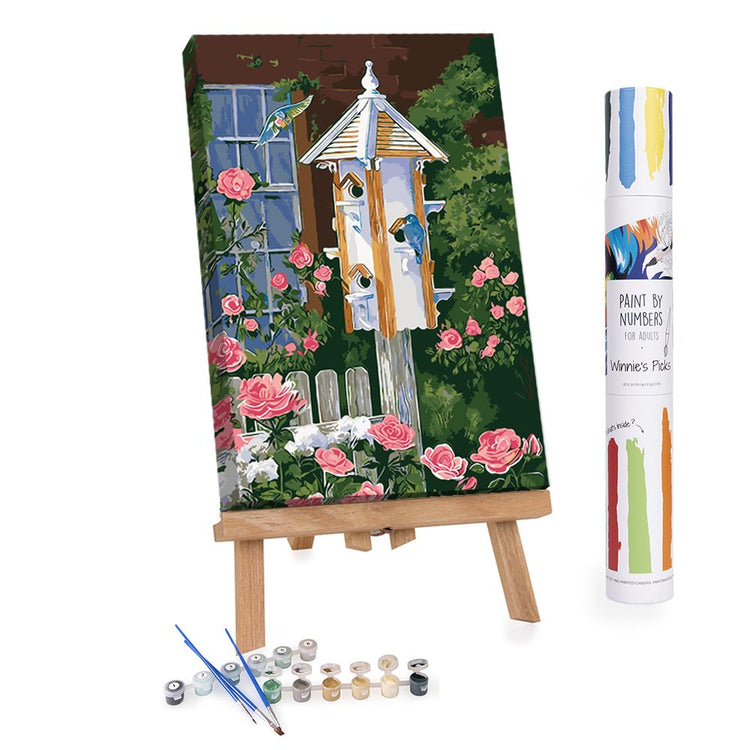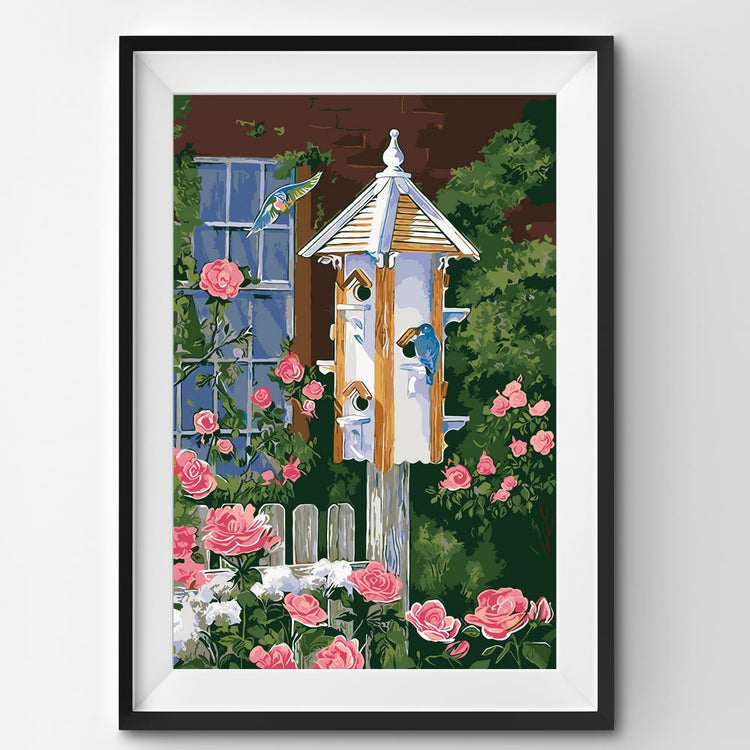 An Enjoyable Time With The Home Tweet Home Birdhouse
This was a very fun and entertaining painting to do. Listed as a medium difficulty, it actually was on the easier side . The spacing was generous and colors relaxing that made for an enjoyable experience. It was great for a break from doing the more difficult paintings I have been doing.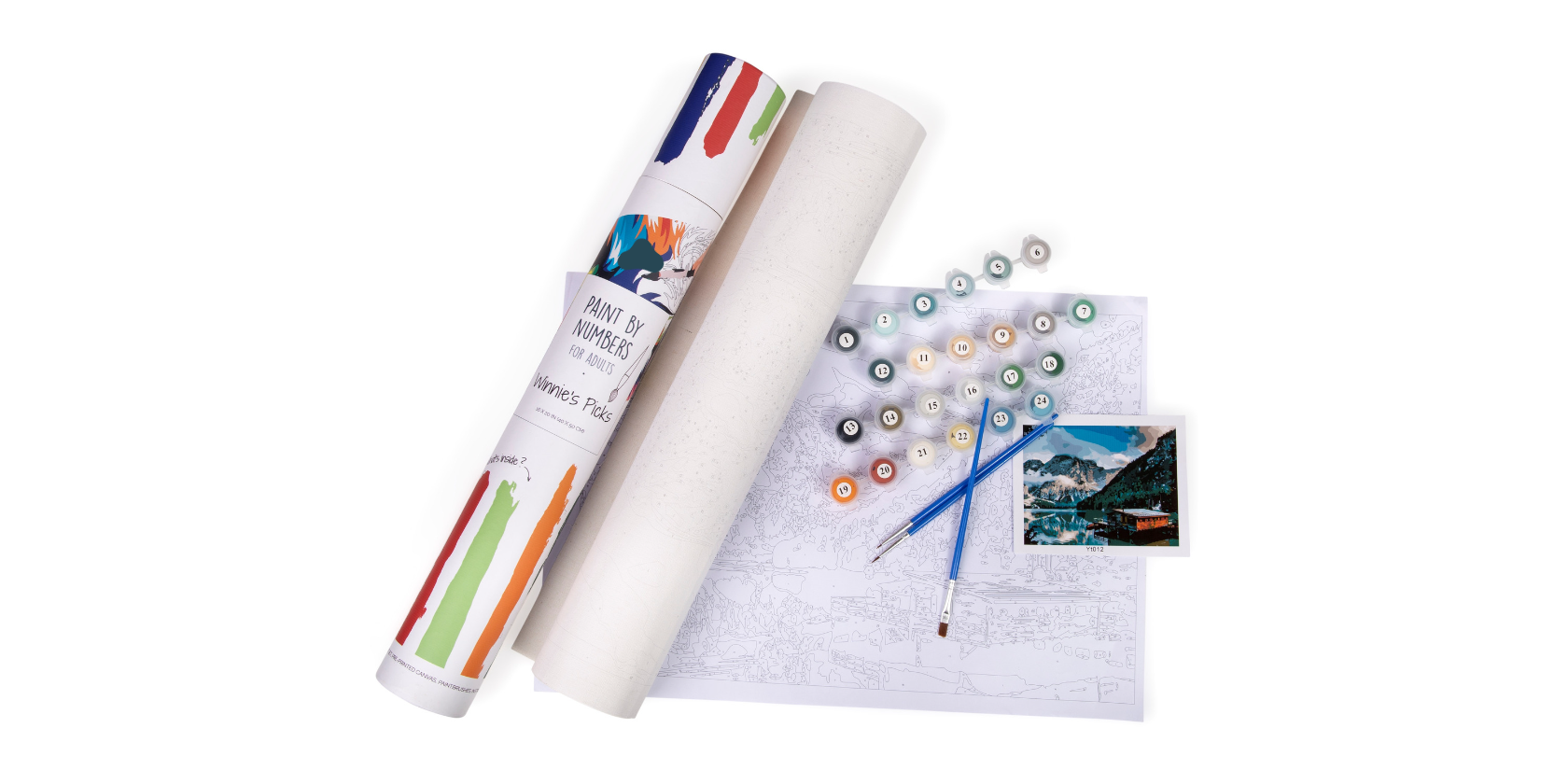 So, what are you waiting for?
Grab Your Home Tweet Home Paint Kit Before It's Gone!