Paris Delights
Regular price

Sale price

$24.95 USD

Unit price

per
This Paris Delights painting by numbers canvas by Marilyn Dunlap showcases classic Parisian enjoyments set beside a window sill. Bottles of white and red wine with various kinds of French cheese, pear, grapes, plum, and baguette; your trip to Paris won't be complete without these sumptuous pleasures. Right through the cobblestone window, you'll find the famous 324m iron structure, the Eiffel Tower paint by number, standing tall amidst the city and the blue Parisian sky.

The French are known for their sophisticated art and style. A trip to Paris will show you world-class architecture and striking cityscapes. But amongst them, all, the world-renowned Eiffel Tower, stands out the most. It's probably one of the first things that people see when they visit Paris.

These simple delights are what make Paris special. It's home to extravagant fashion brands and expensive outlets but a true Parisian knows that the city is also full of simple pleasures. Even though this painting is a full invention of Marilyn Dunlap as there are no such spots in Paris, there is no bad in dreaming.
This vintage paint by numbers for adults represents the french way of life with wine, cheese, and grapes degustations in Paris, in front of the Eiffel tower. 
Marilyn Dunlap is an American artist living in a small town in the United States (America), her passion for art and history is greatly reflected in this masterpiece. Her paintings transform something simple into a magical piece of art. She has a sharp eye to get that perfect shot and turn it into a painting, this captures greatly the spirit of the area and transmits it to her viewers. It is a very seductive sort of painting with bright and uplifting colors. Marilyn Dunlap works with oil, acrylics, and watercolors but she has now decided to stick with acrylic because she can add more details into her paints. 
Can you spot the cat in her other paintings? Look for her little black cat in all her work, wandering through the alleys and shops all around Europe. 
Share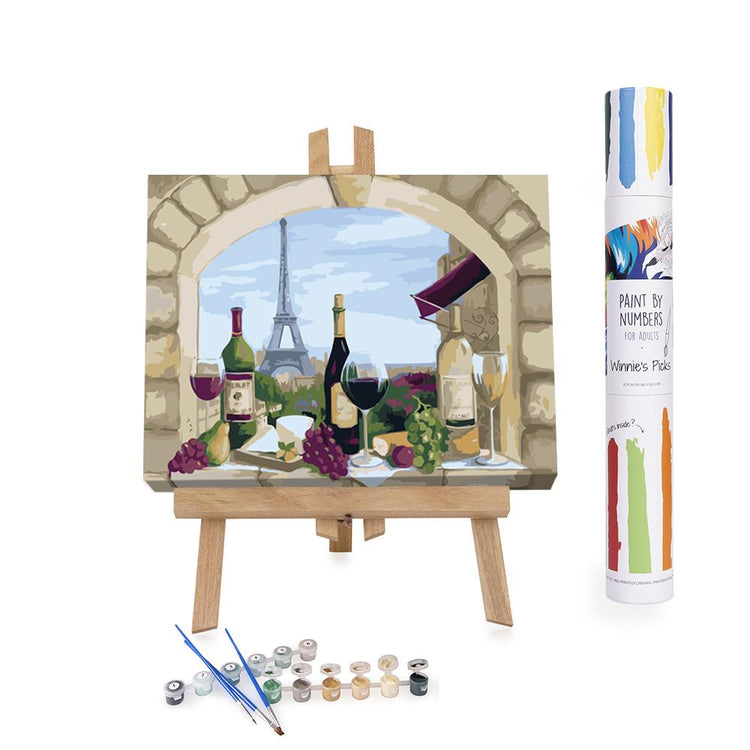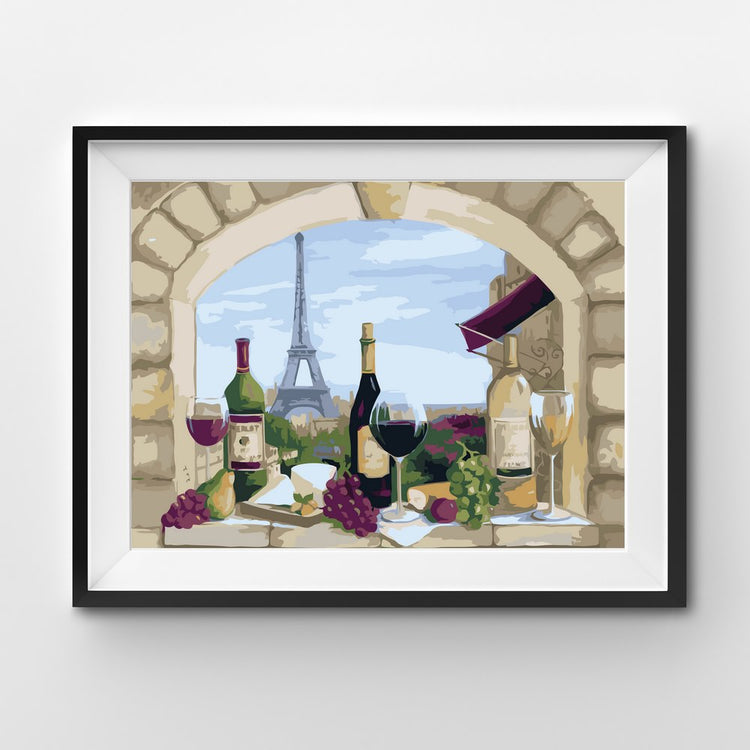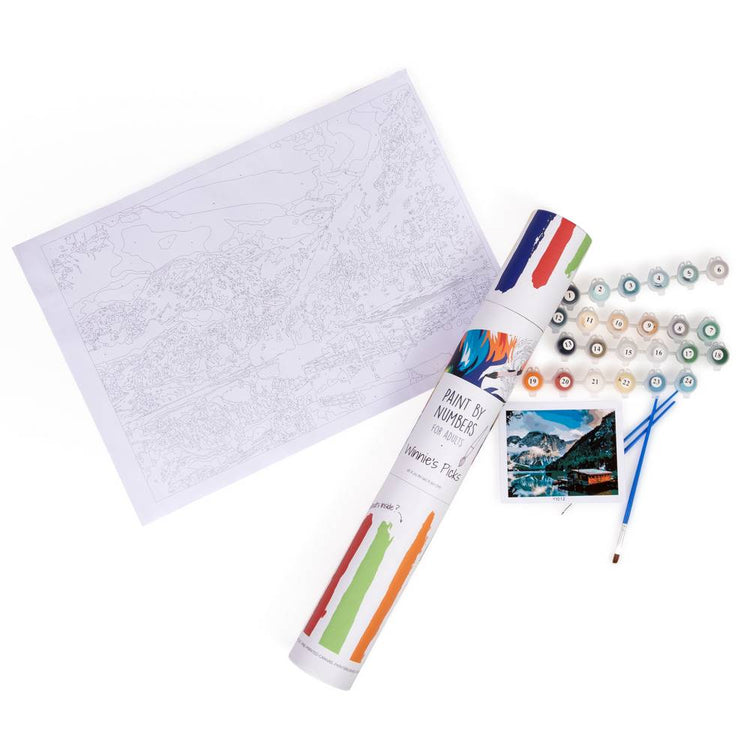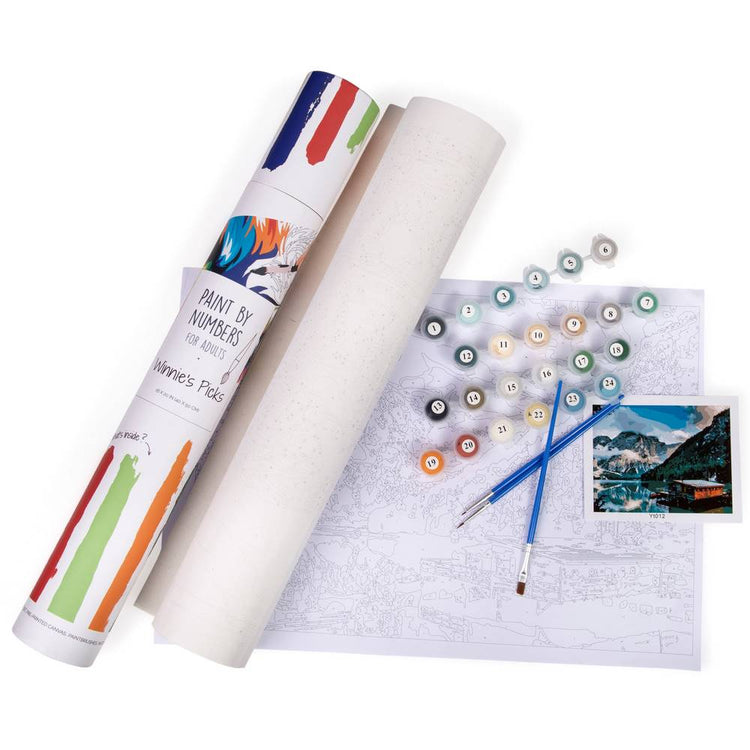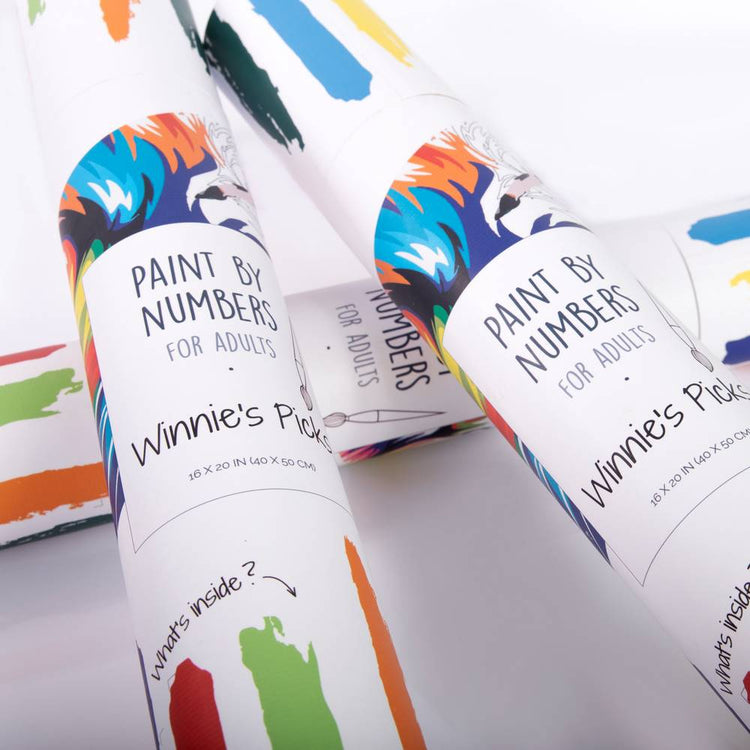 Marilyn Dunlap
Meet Marilyn, an artist who adores capturing the essence of her European getaways, especially in France and Italy, and bringing them to life on canvas. Her paintings beautifully embody her passion for history and art, allowing viewers to truly immerse themselves in the experience.

Fun Fact: Interestingly, Marilyn's paintings are born from her imagination, and the places she portrays don't actually exist. However, it's amusing how often people exclaim, "Oh, I know exactly where that shop is!" even though that very shop is purely imaginary.
Discover Marilyn's Collection
Paris Delights
What a wonderful way to de-stress! Took a few weeks to finish but i am in love with my painting.
Paris Delights
I have never done paint by numbers. I have always wanted to paint but have zero artistic ability. Winner's was my first experience. They provide a great selection of choices for beginners. My parcel arrived in excellent shape and the "rolling of the canvas" is great because you can unpackage and begin immediately. Ordering online was easy and they have fast delivery. My only issue was one of my paint pots was completely dried out upon opening. I added some water but the paint was to dried up and there was barely any paint in the pot to start with. I emailed and the response was to add more water and if needed they could replace that color but it would take 4 to 6 weeks to arrive 😳 what?. That seemed a ridiculous amount of time and I had already started. I did not want to wait so I went out and tried purchasing my own. It wasn't a perfect match and I had to blend white with blue to make it come out light enough. It costs another $15 to make that one color but I wasn't going to wait another month. I believe there is an option upon purchasing to buy an extra set of colors. I would recommend it with this particular painting because number 24 does have enough but BARELY. I wish they would have offered me the chance to just spend the $10 to get more paints instead of the 4 to 6 week solution. Overall great quality canvas and packaging. I would order from the again but would opt for the extra paints on checkout since the customer service is lacking options if there is a paint issue. First photo is before I stretched it on frame I ordered from them.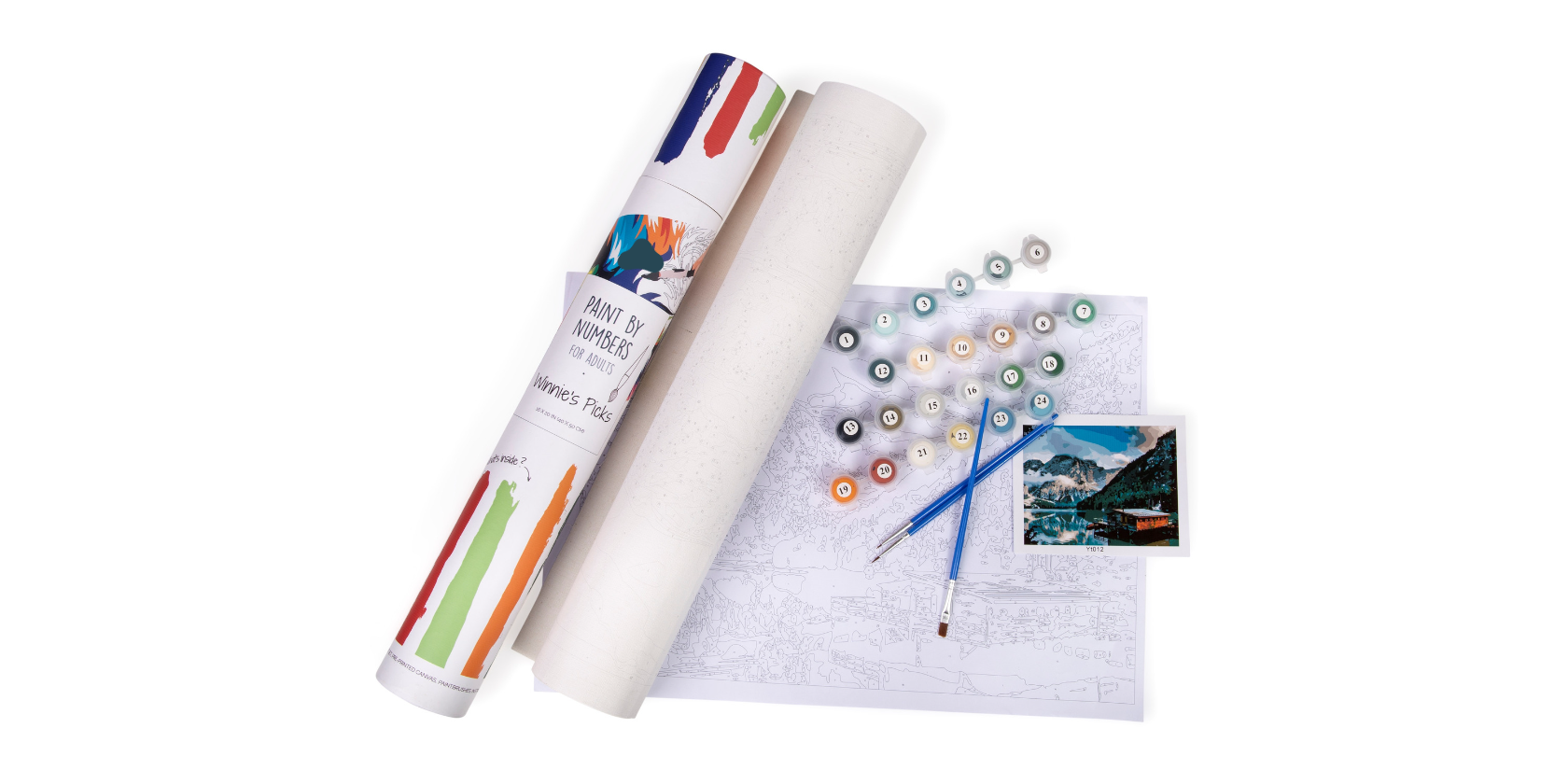 So, what are you waiting for?
Grab Your Paris Delights Paint Kit Before It's Gone!