Hummingbird foraging Pink Flowers
Regular price

Sale price

$24.95 USD

Unit price

per
Hummingbird foraging pink flowers boast of earthy shades of green brought to life by a field of blooming pink flowers, creating an exotic atmosphere for any room.

The varying shades of green as the background and darker tones of the same hue coloring the stem, the buds of the pink flowers, and even the birds in the paint by numbers give it a very subtle and almost monochromatic tone. However, the muted tones of green are broken by the splash of bright pink that colors the flowers. The beautiful pink flowers have yellow centers and deep red filaments. The color choices in the painting appear to be symbolic. As if it is saying, things may seem dreary sometimes but lighten up often! 
In this painting, the hummingbird is seen flying above the flowers. Its tail is a combination of a dull brown with hints of black for a shadowy effect. The hummingbird's blue wings are spread upward as it flaps through the air. Its green and pink body, on the other hand, is tilted downwards. The movement creates the illusion that the bird had just zoned down on its food.
The hummingbird is a symbol of rebirth in the Native American or Precolombian cultures. With its talent to fly backward and stay still while flying, this bird symbolizes the ability to always move forward with an eye on the past. It is a symbol of freedom and infinity.
This paint by numbers can come with a DIY frame, allowing you to hang it after you are finished with it, and it is all dried up. You can frame the hummingbird foraging pink flowers before or after painting, depending on your preference. This will bring the final touch your home always needed!
Share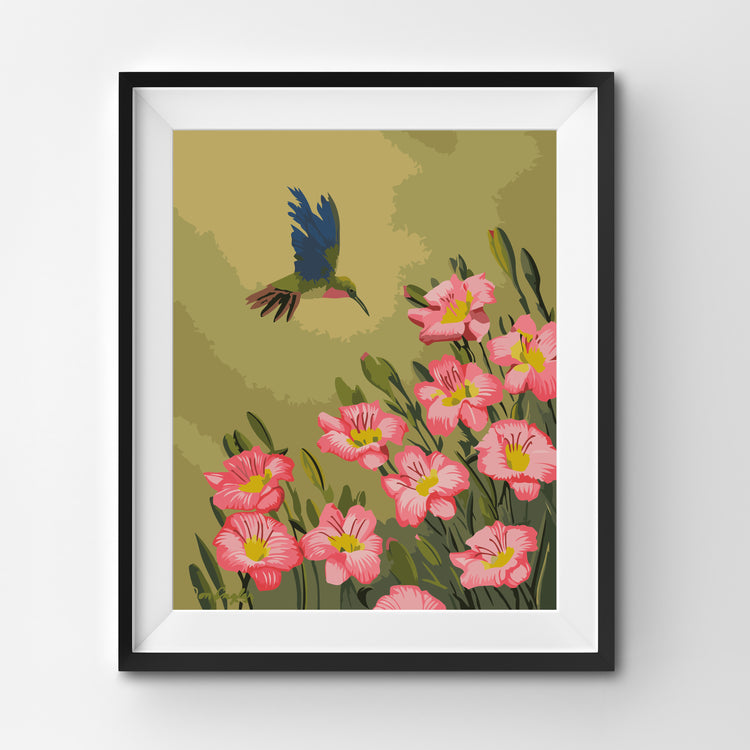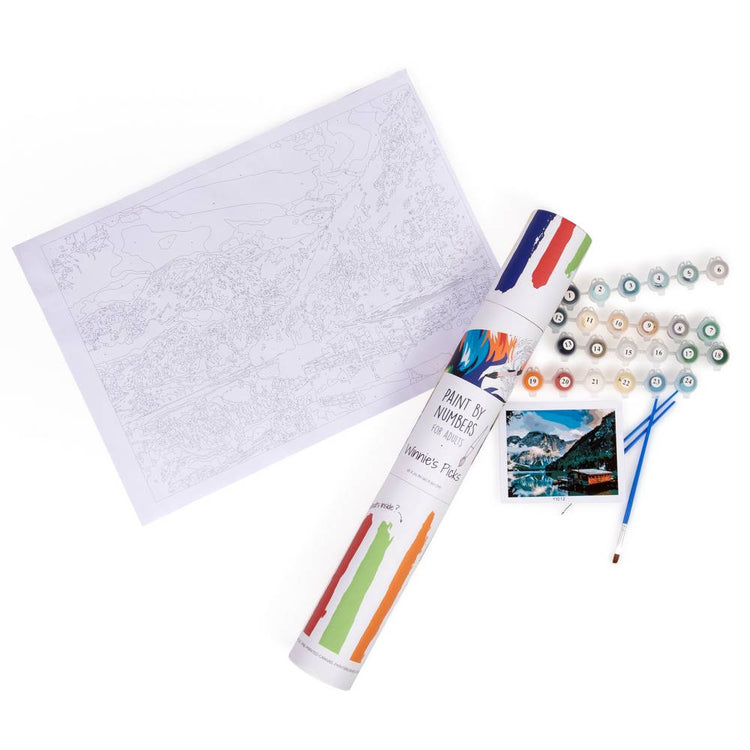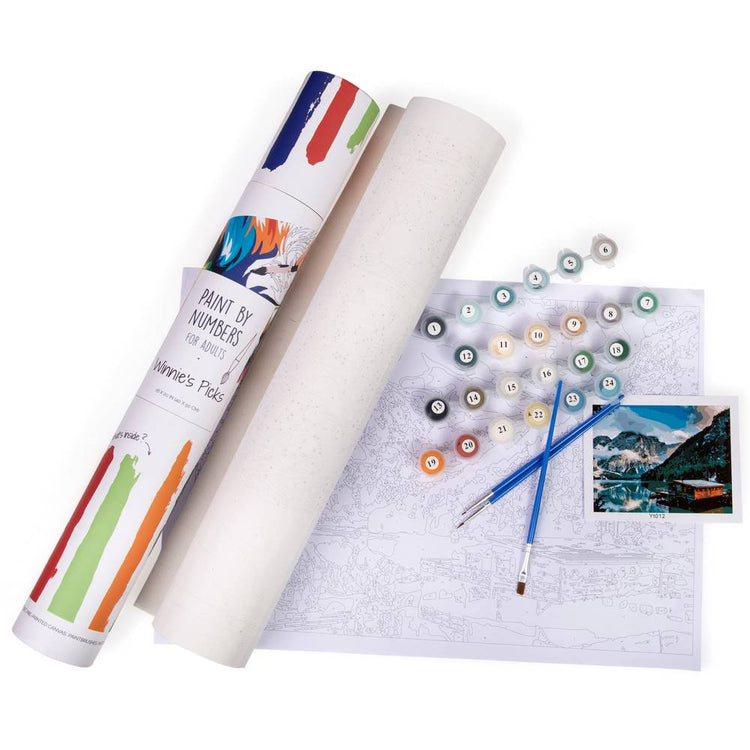 Captures the joy and colors of the hummingbird
After a few previous PBN's with Winnies and tackling the challenging sea turtle, this was a pleasant respite with vivid colors and calming setting.. Really nice one to paint, good for the beginner or someone who just wants to appreciate a well executed hummingbird painting....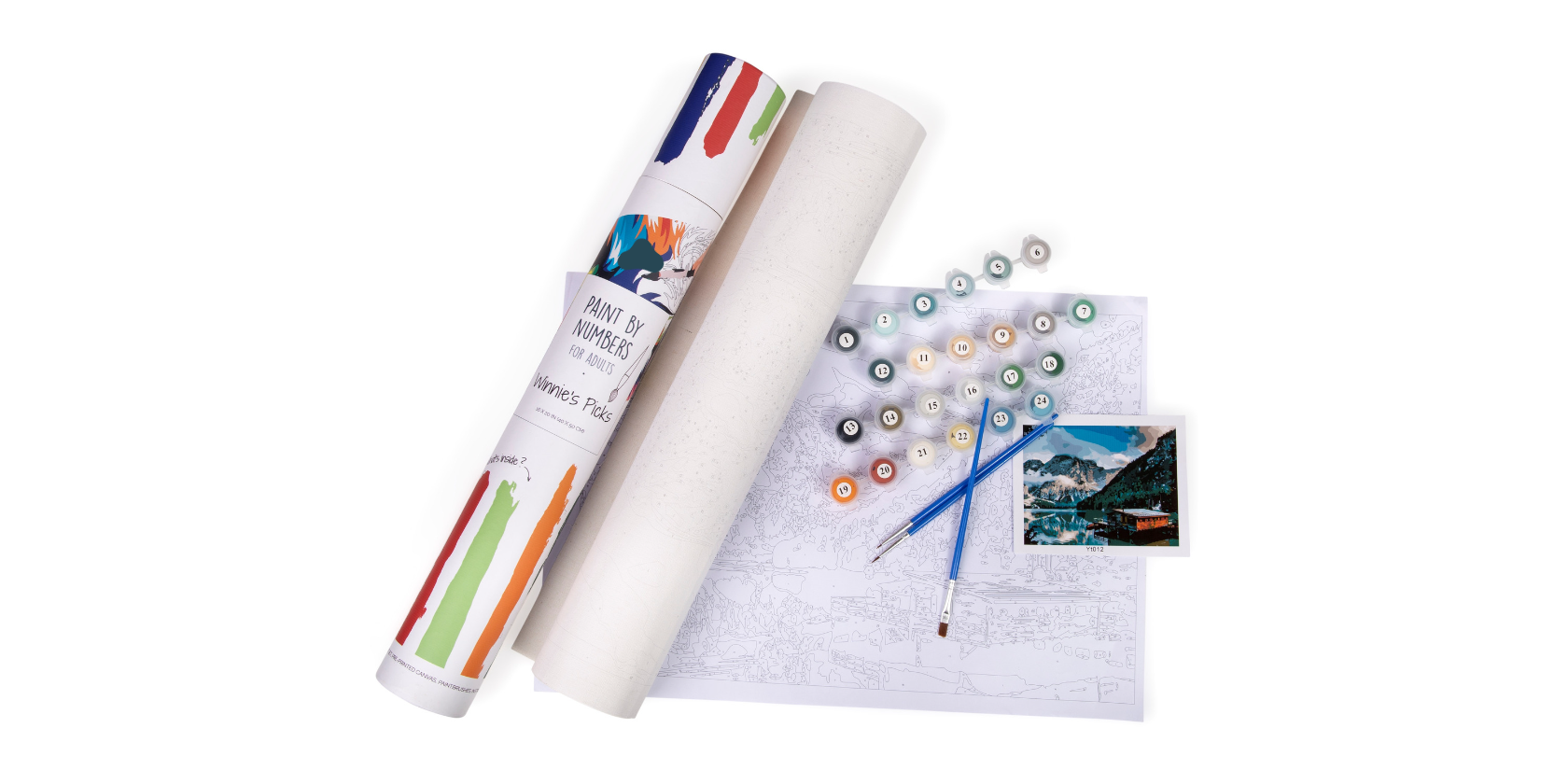 So, what are you waiting for?
Grab Your Hummingbird foraging Pink Flowers Paint Kit Before It's Gone!