The Woodsmen
Regular price

Sale price

$24.95 USD

Unit price

per
The Woodsmen is the best choice for anyone who loves the nostalgic, cozy feeling of a night spent in the forest, away from city life and day to day worries. The forest paint by numbers depicts a woodsman's house deep inside the woods, surrounded by mighty trees and wild deer roaming around peacefully.

This painting is meant to showcase a woodsman's simple, quiet lifestyle, worthy of envy for many people: living in a forest by himself, only surrounded by peacefulness and the sounds of nature. This painting evokes that exact feeling, making you feel the coziness of this lifestyle on your own skin. All the shades of green, as well as all the warm colors used in the landscape, evoke a sentiment of relaxation, warmth, and safety. 
The main element of the painting is the woodsman's house, next to a flowing river and surrounded by mighty trees. The forest around the cabin seems silent, as the sky darkens at nightfall. The truck parked outside, the campfire, as well as the lights inside the hunting lodge show signs of a woodsman's presence, making you wonder about what stories they could tell you. It really is a beautiful painting, which shows a different lifestyle than most of us are used to.
This difficult painting by numbers kit is the perfect challenge for all who are looking for a stimulating pastime activity. All the trees, the house, the river, and the sky are painted in many different colors, and the numbered areas on the canvas are small enough so that the finished painting will be extremely detailed. 
Share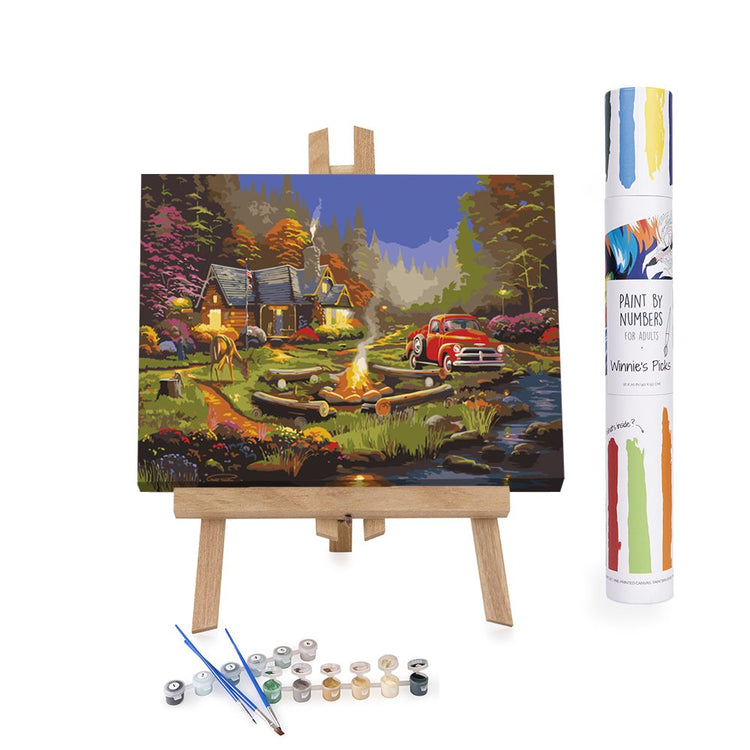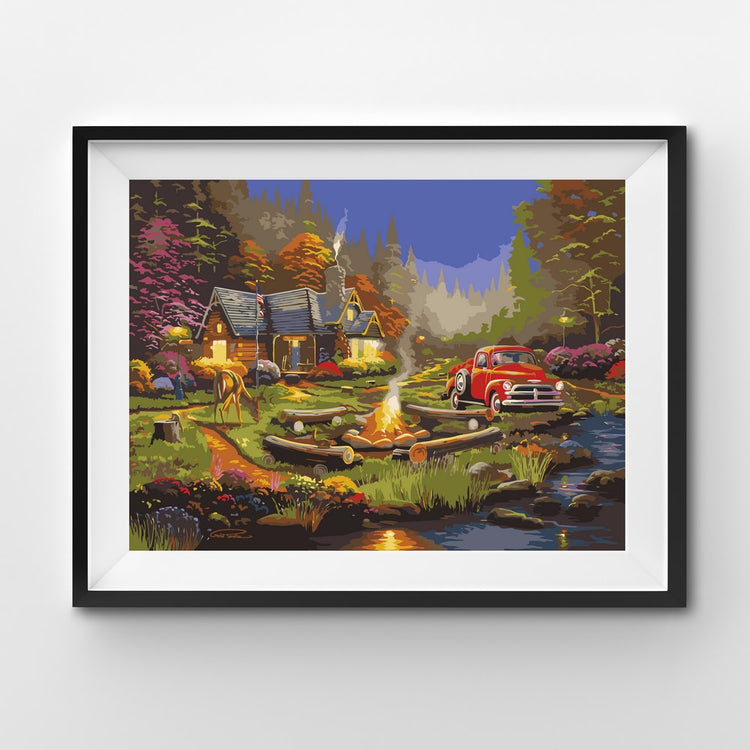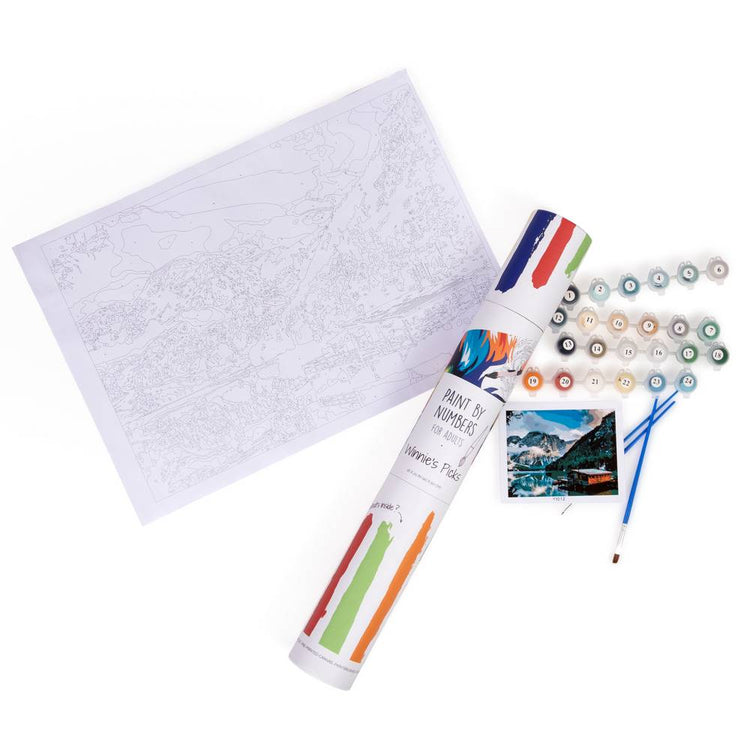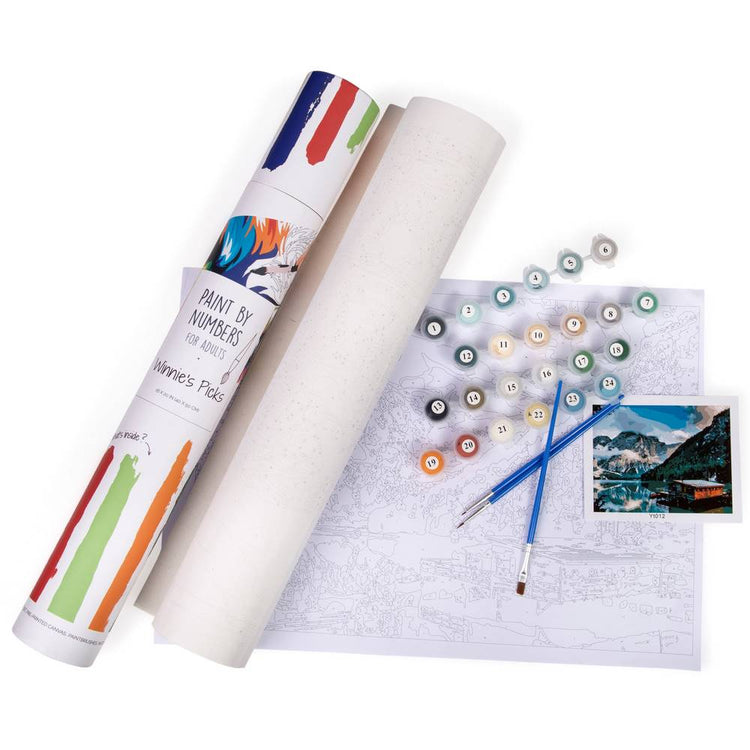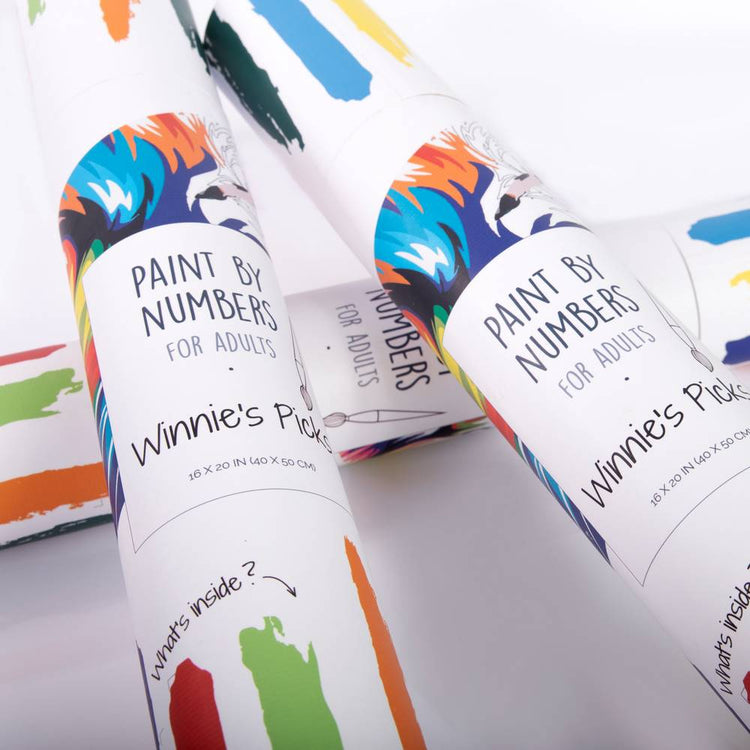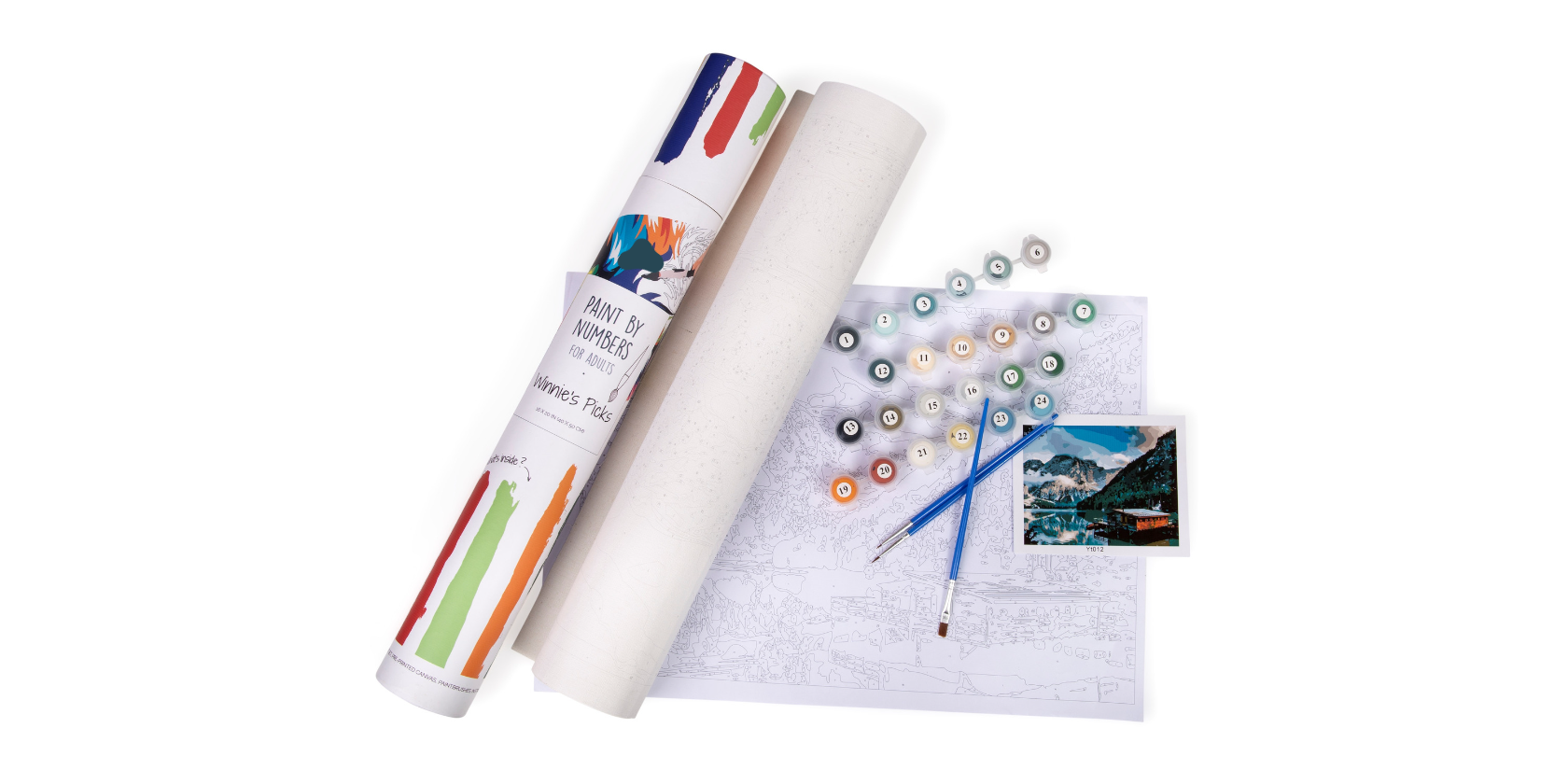 So, what are you waiting for?
Grab Your The Woodsmen Paint Kit Before It's Gone!