Chickadees and Sunflowers
Regular price

Sale price

$24.95 USD

Unit price

per
Chickadees and Sunflowers is a colorful, vibrant painting that reminds one of the warmth of a summer afternoon spent in a field of sunflowers. The two chickadees are resting on a fence, surrounded by elegant sunflowers in full bloom, under the light-blue summer sky.

This painting depicts a countryside scenery and evokes a rustic feeling for all those who wish to reminisce a simpler time. As the chickadees and sunflowers are both considered symbols of summer, the painting also gives a feeling of holiday and detachment from day to day worries. 
All the colors used for this painting are perfect for evoking that warm and cozy summer feeling. The bright, vivid yellow of the sunflowers reminds one of the sun itself, while the green tones of the earth and the blue of the sky complement each other perfectly. The chickadees are painted in softer, more neutral tones, but their plumage is elegant and unique. The birds are resting on a fence reminiscent of the countryside, old but still a defining part of the scenery. 
The sunflowers, chickadees, the sky, all the elements seem full of life, making one long for a warm, lazy summer day.
Enjoy creating a brand-new decoration for your home with this birds' paint by numbers kit. It depicts a field of sunflowers and chickadees resting in the sunlight, painted using many lively colors reminiscent of summer. Simply frame the finished product, and you can bring the spirit of summer and lazy holidays into your home.
Share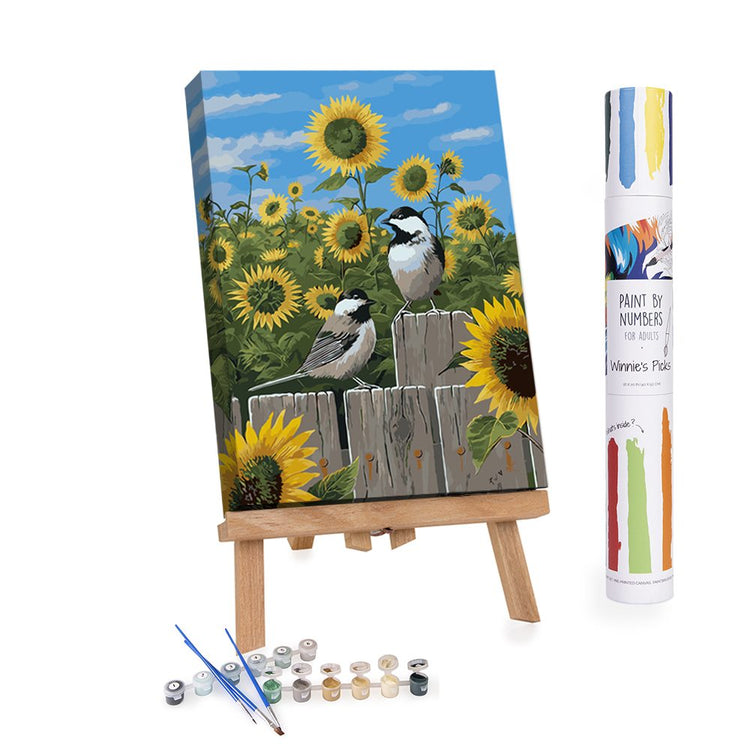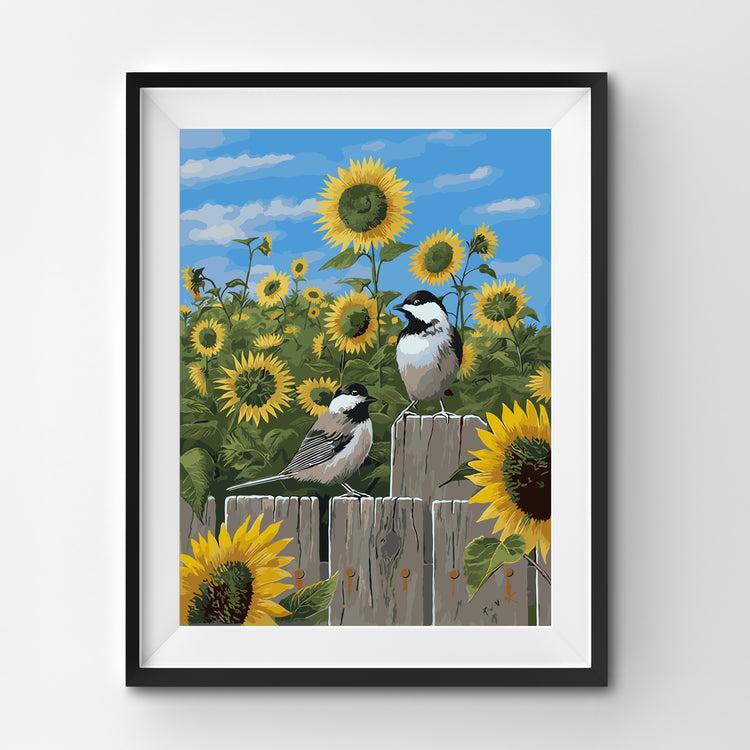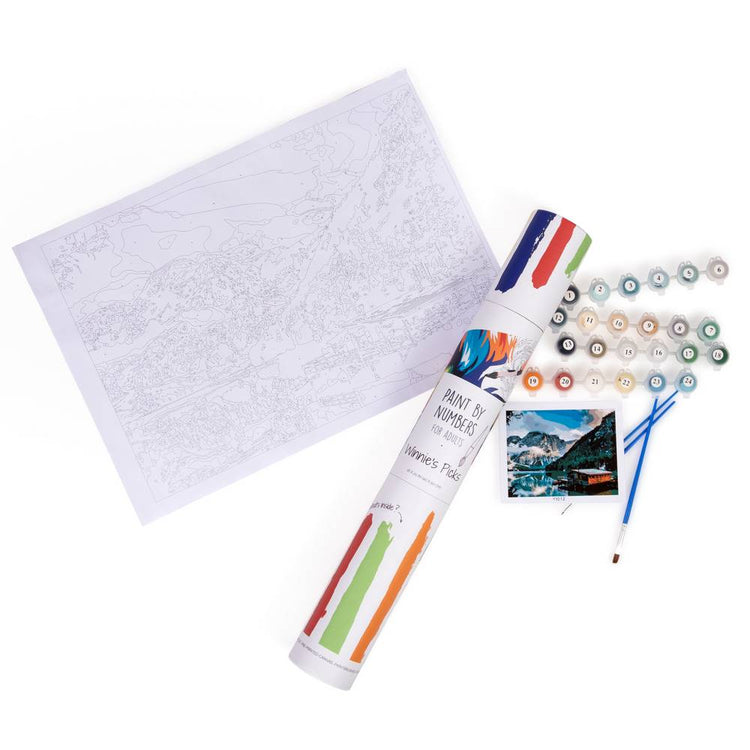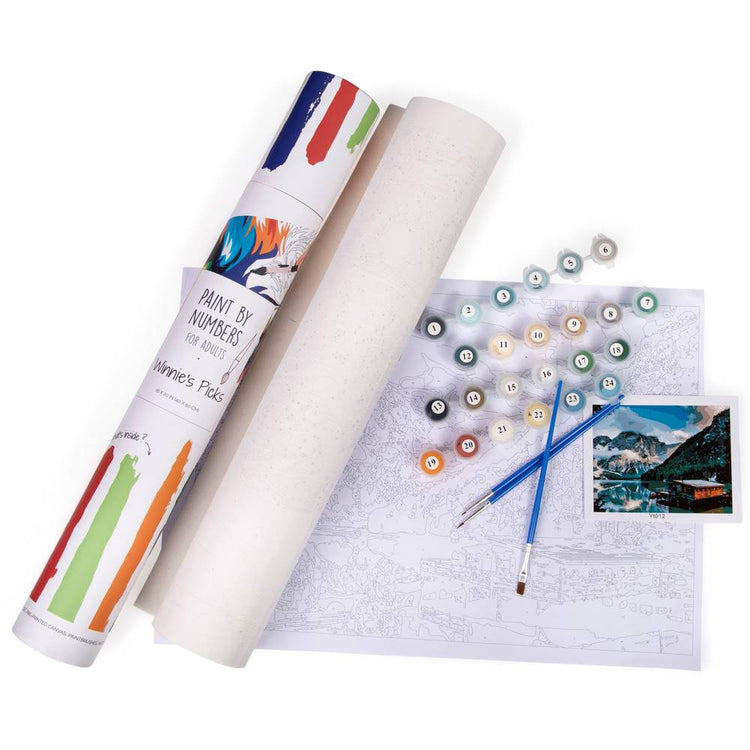 Sunflowers and chickadees
I could not pass up painting such a beautiful and vibrant scene. A lover of both flowers and chickadees, we were the perfect match. I hope you enjoy it. Happy Painting! 🌻
Very Satisfying
This was my 3rd Winnies, my wife picked it for me, it was a little more involved that I expected but pretty easy to master.. The artist really captured the scene beautifully so process and result was superb... I generally use these as a relaxation moment before or after work and sit once a day.. The video is a time-lapse just of the photos after each session as an FYI... Guy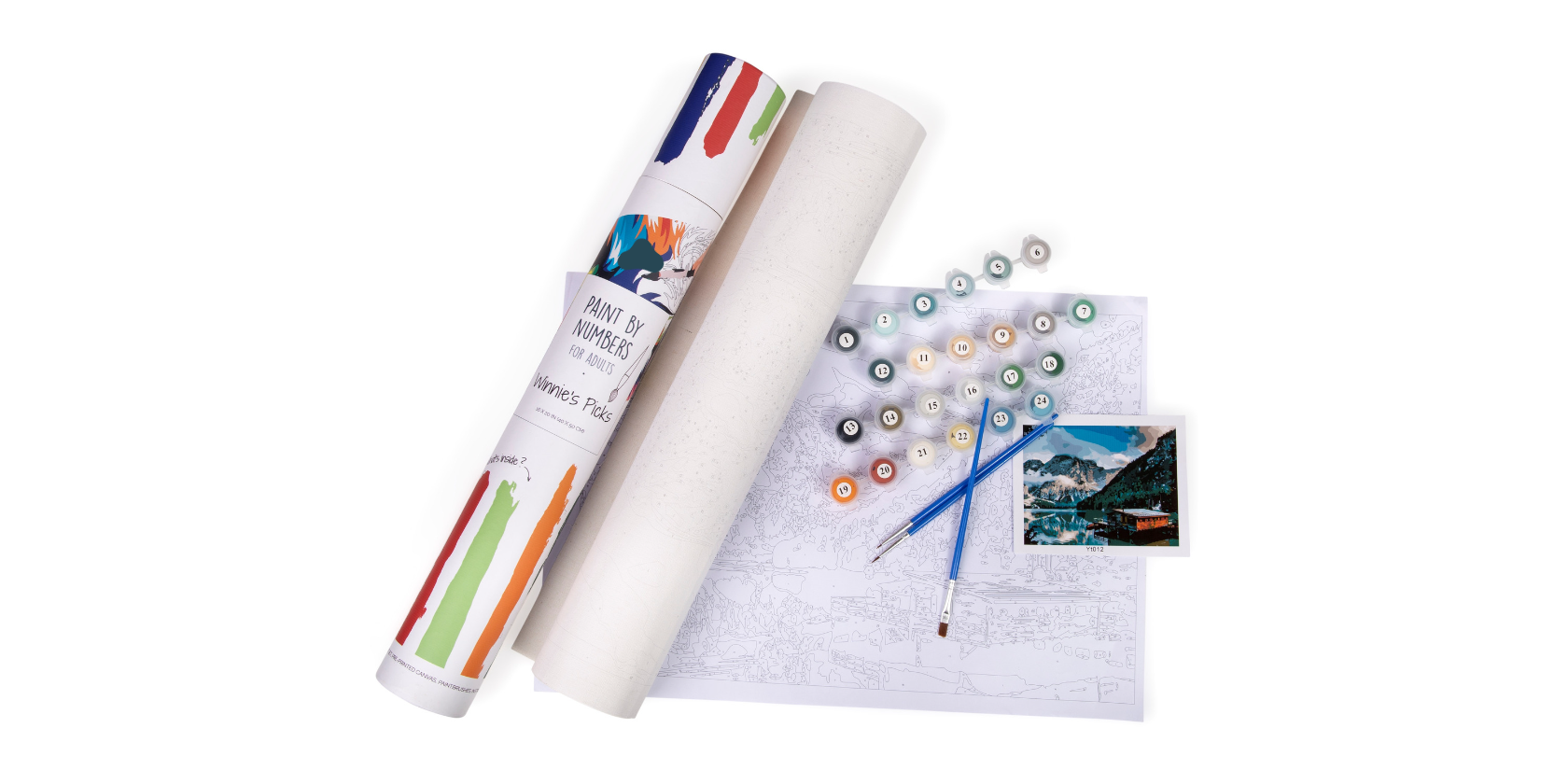 So, what are you waiting for?
Grab Your Chickadees and Sunflowers Paint Kit Before It's Gone!