Eagle
Regular price

$26.95 USD

Sale price

$23.95 USD

Unit price

per
The Eagle, depicting a majestic eagle soaring in front of the USA flag, truly brings the patriotic spirit of the American people to life. The wide canvas is perfect for this artwork as the eagle can be painted in all its glory in white and dark brown, and showcased as a symbol of freedom and power. 

The bald eagle has been a defining symbol for the United States of America since the 18th century, and to this day it bears a meaning of great pride and respect for most Americans. In the wild, all American bald eagles are considered a national treasure and are protected by law, which really shows how much respect they have for them. The beauty and fierceness that the bald eagle has symbolized the strength of the United States. Even more, the way these eagles soar majestically into the sky is reminiscent of the freedom and independence of the American people. 
This painting is great for showing one's American pride or to show respect towards a special, beautiful animal such as the bald eagle. Painting this majestic bird over the red, white, and blue flag truly evokes feelings of pride and showcases the freedom of the American people.
This large painting by numbers kit truly is a great depiction of freedom and strength, showcasing a bald eagle in all its glory. The canvas is large enough for you to be able to admire all the small details in the painting, and it will bring to life any wall you choose to hang it on. 
Share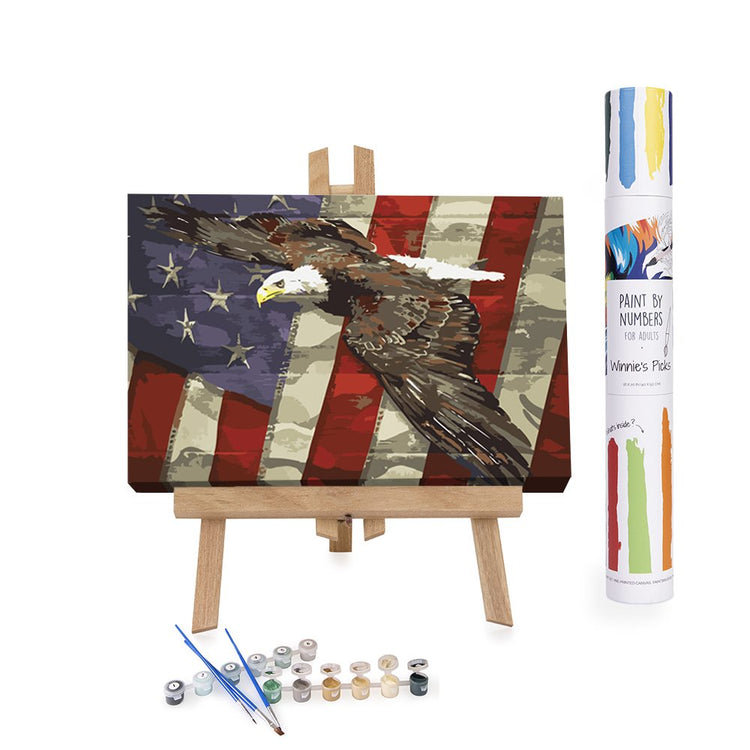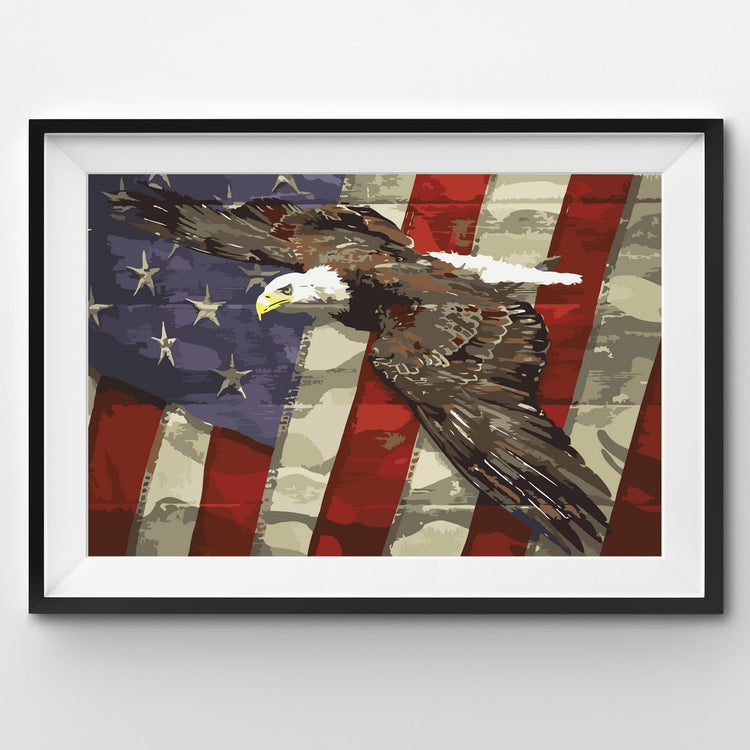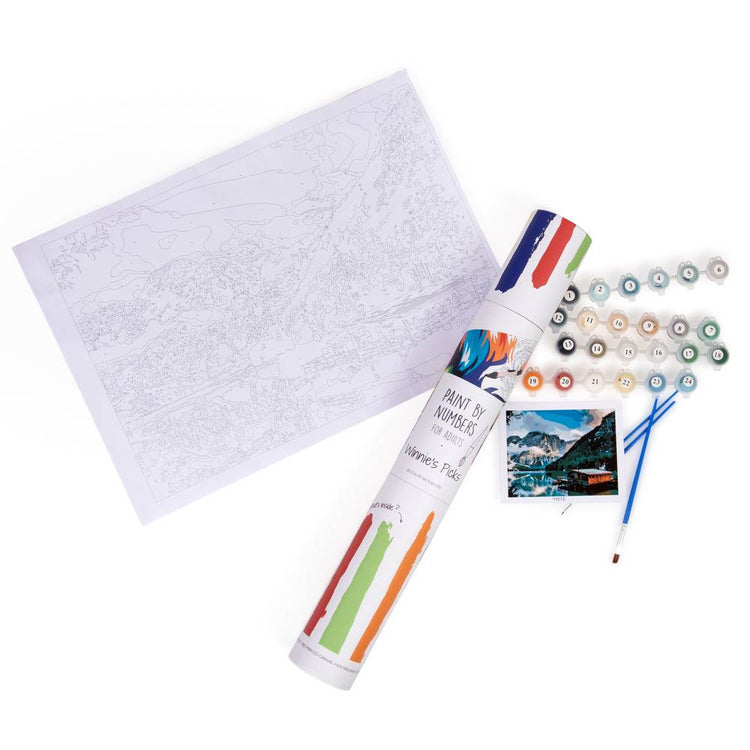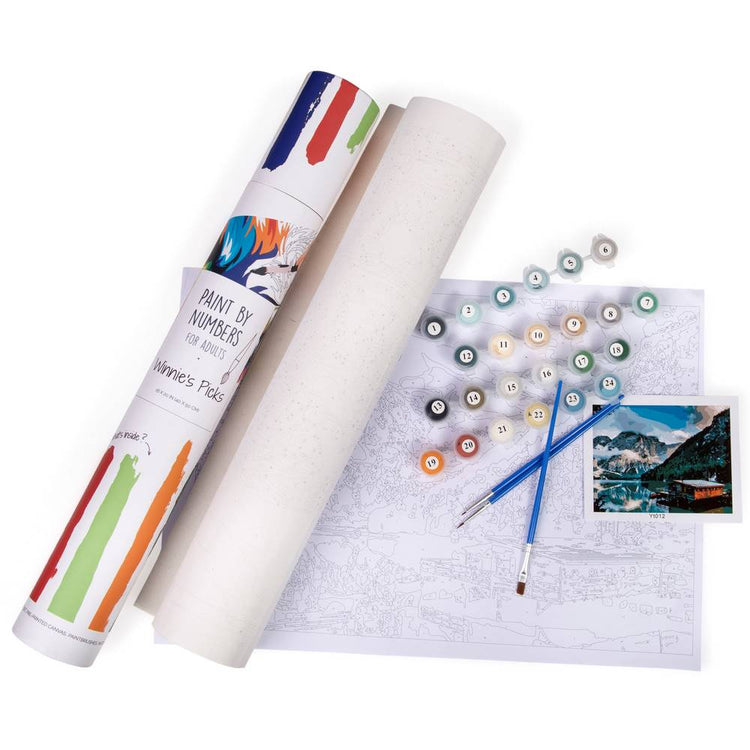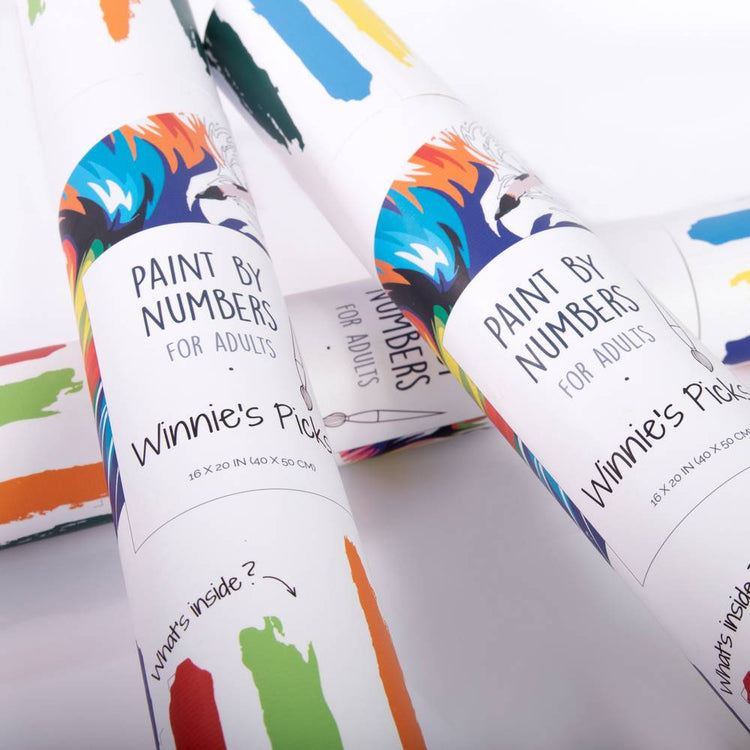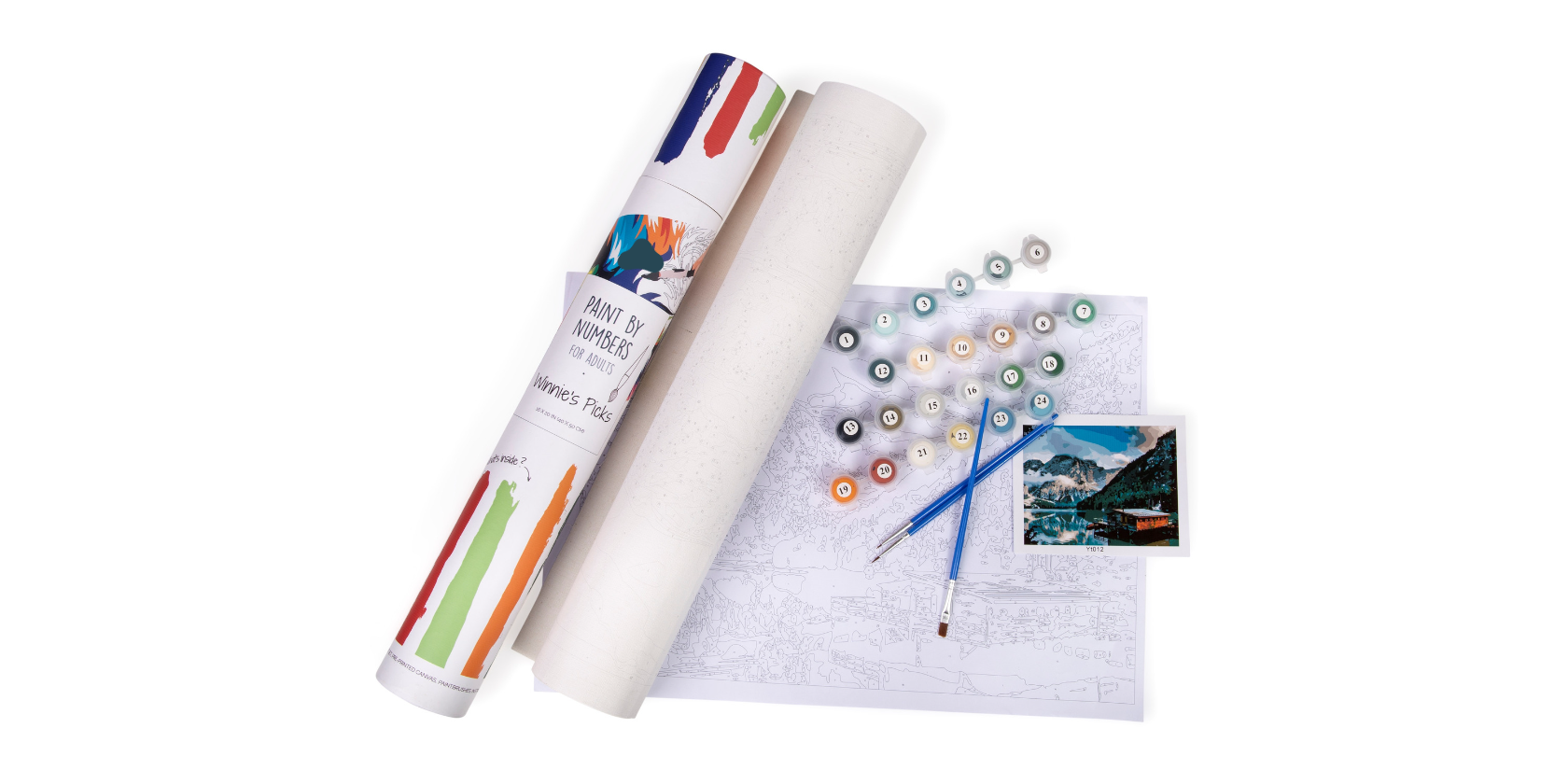 So, what are you waiting for?
Grab Your Eagle Paint Kit Before It's Gone!