After the Storm Bison
Regular price

Sale price

$24.95 USD

Unit price

per
After the Storm Bison is a painting that perfectly evokes the feelings of calmness and peacefulness one feels after the storm has passed, in the shape of a bison in the prairie watching the sun come from in between the dark clouds. The colorfulness of this painting makes one feel optimistic and full of life, while the strong bison reminds one of resilience and strength in the face of adversity.
The bison's fur is painted in dark tones of brown, while its ivory horns reflect the sunlight on their surface. The bison stands in the middle of the prairie, surrounded by pale green grass and golden spikes, vegetation specific to the area, given it a majestic atmosphere. The background is dark, and you can see large, threatening storm clouds as they are about to disperse and clear up the blue sky. From beyond the clouds, the sun starts shining again, reminding one that there is always good coming after the bad things, and no storm lasts forever.
This painting is perfect for all animal lovers, who are also fond of natural landscapes and lively colors. It illustrates the strength one needs to face the dangers and obstacles of life in the same way the bison faces the harsh storms of the prairie.
What could be a better symbol of strength and resilience than a painting of a mighty bison standing alone as the storm is passing? This animal portrait paint by numbers kit represents a scene from the wild prairies right after a harsh storm, as the clouds disperse and the sunlight passes through again.
Share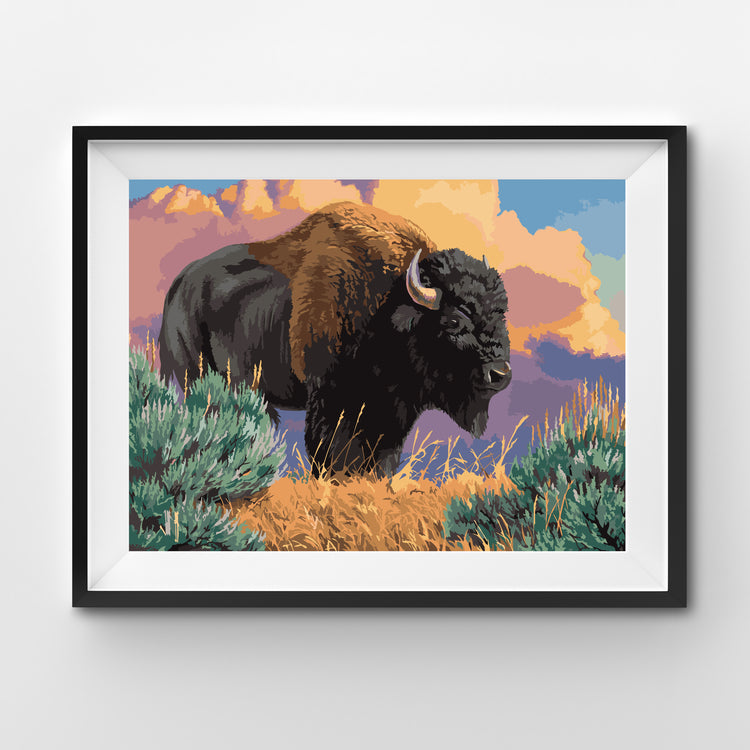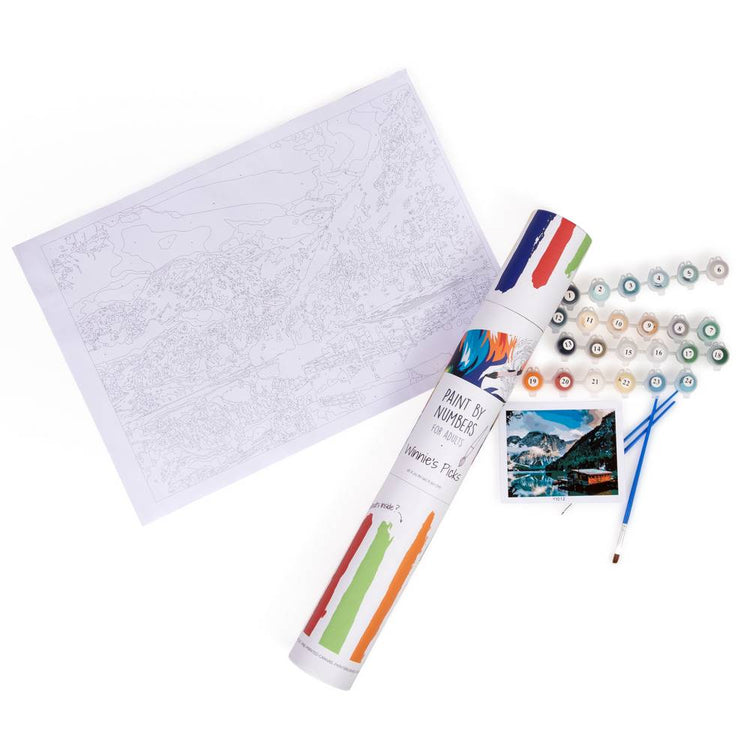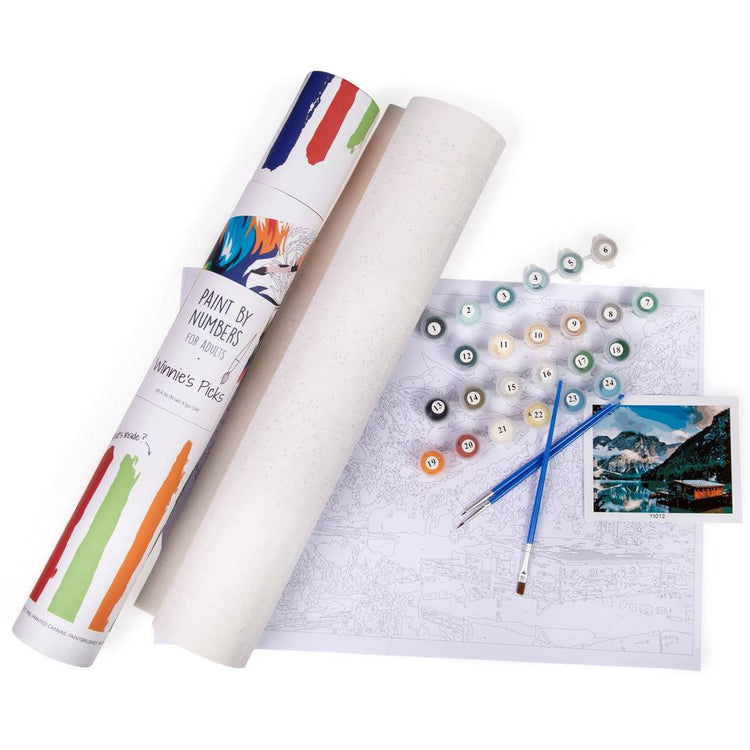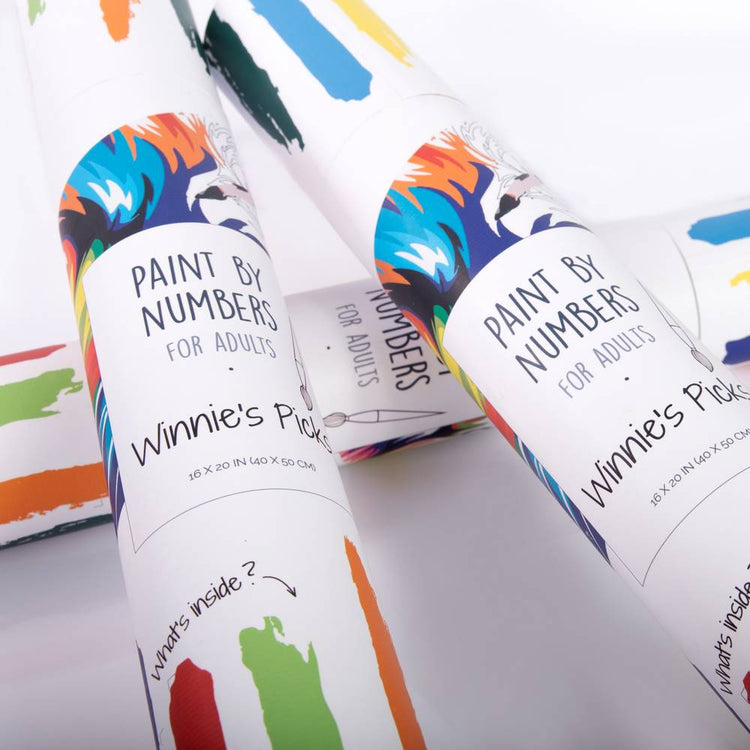 Bison masterpiece
This was my first PBN. I really enjoyed it. I took my time on him and finished it in about 3 months. I discovered a great new way to help my destress and turn off my brain. I look forward to picking out a new PBN for winter
I have done many pbn and as much I like the harder ones best.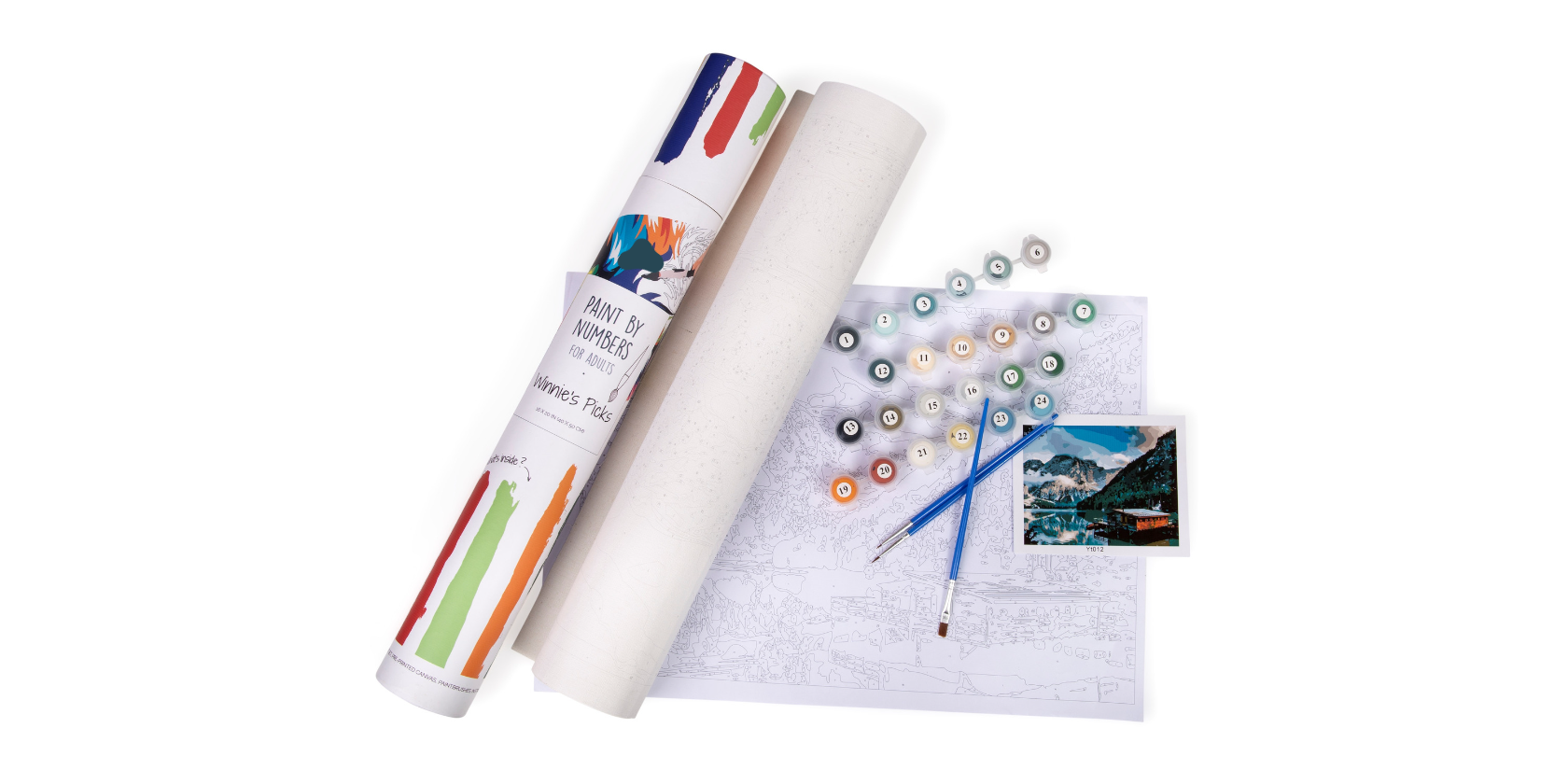 So, what are you waiting for?
Grab Your After the Storm Bison Paint Kit Before It's Gone!