Adam's Mill
Regular price

Sale price

$24.95 USD

Unit price

per
Adam's Mill represents a gorgeous autumn scenery, with a working watermill as the central element. The river beautifully reflects all the colors around it on its crystal surface, making you feel like you are admiring the surroundings.
Throughout the centuries, watermills have been such an important element in people's lives, as they used it to harness the energy of water and use it in their day-to-day lives and for their crafts. There is something simply nostalgic about seeing a working watermill, as it reminds people of an older, simpler time and life.
The watermill is painted in warm colors such as brown, orange, and yellow, which evoke coziness and peacefulness. It is surrounded by a river and tall, colorful trees, meant to showcase the strong connection between man and nature.
The warm tones of orange in the trees suggest that this is autumn scenery, and it feels so serene and cozy. It feels like time is frozen in place, and nothing can be heard besides the crystal-clear sounds of water falling and the autumn leaves rustling in the wind.
This framed paint by numbers is ideal for creating a decoration to hang inside the house. The warm colors can liven up any wall they are placed on, with its orange scenery depicting a watermill as a symbol of the older times.
Share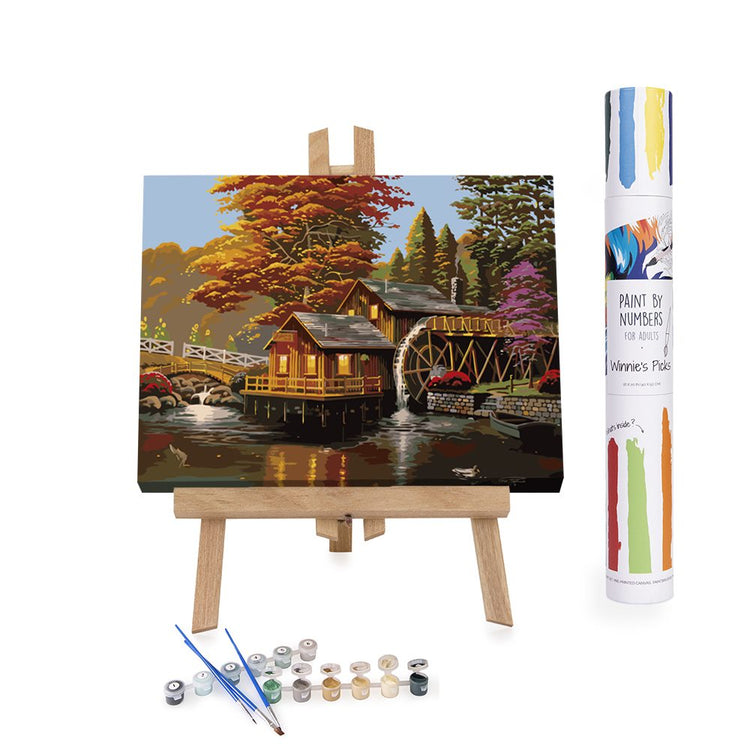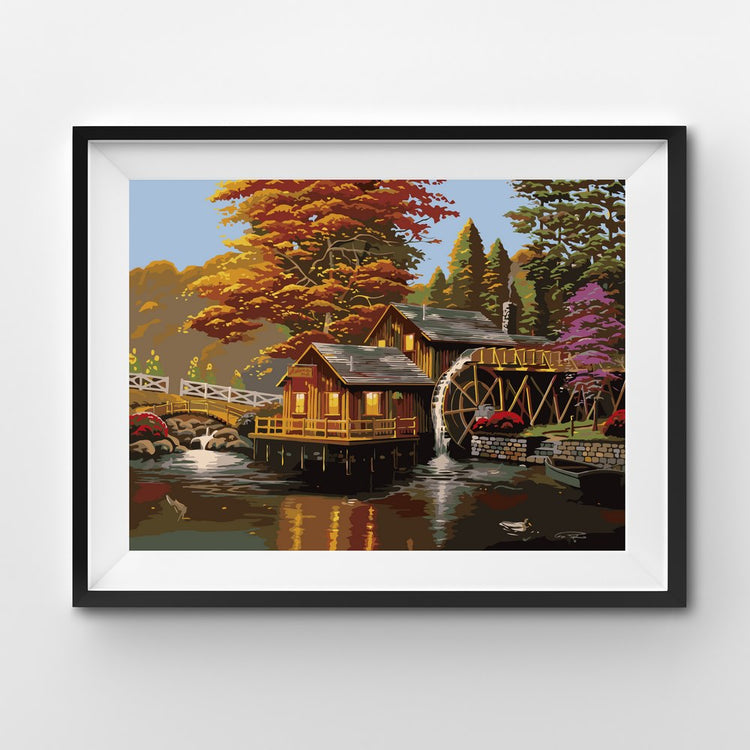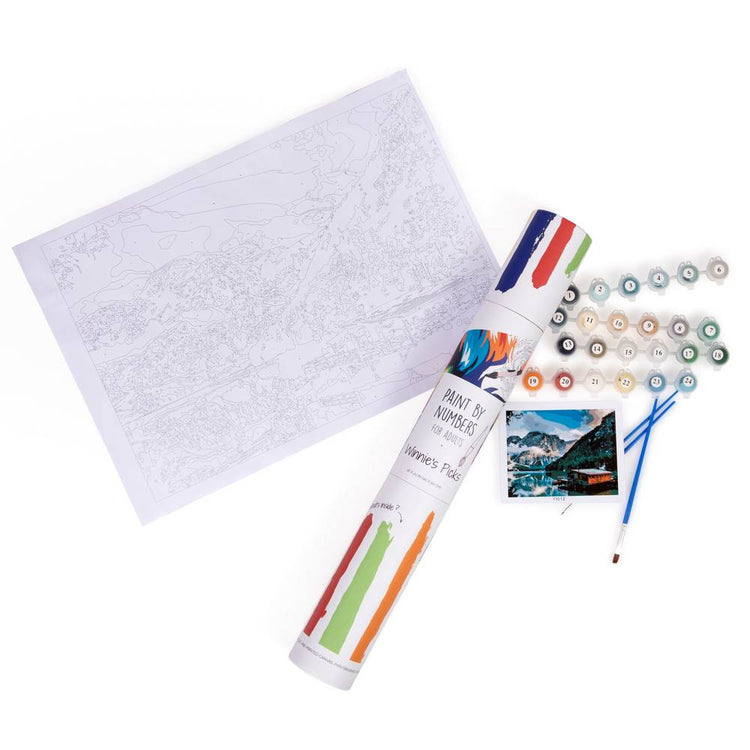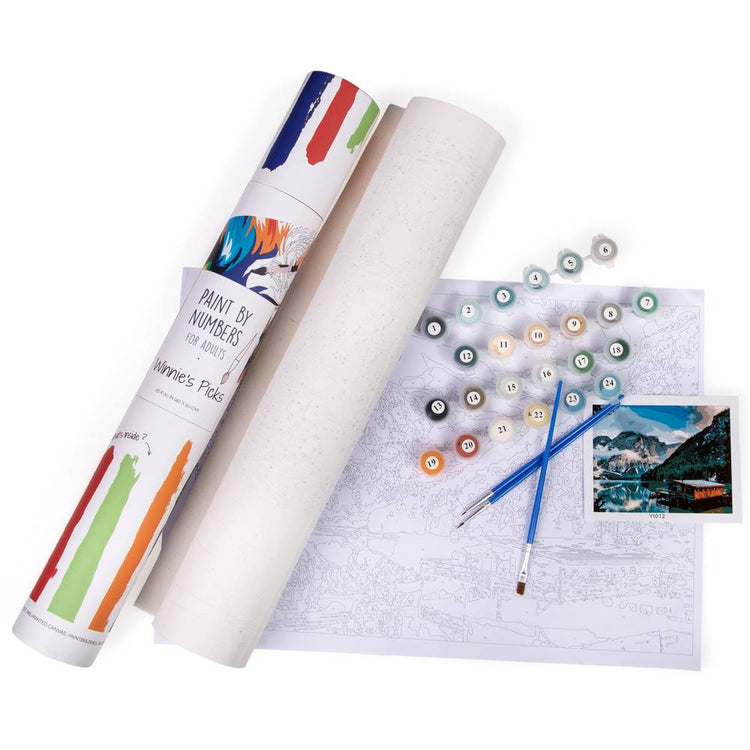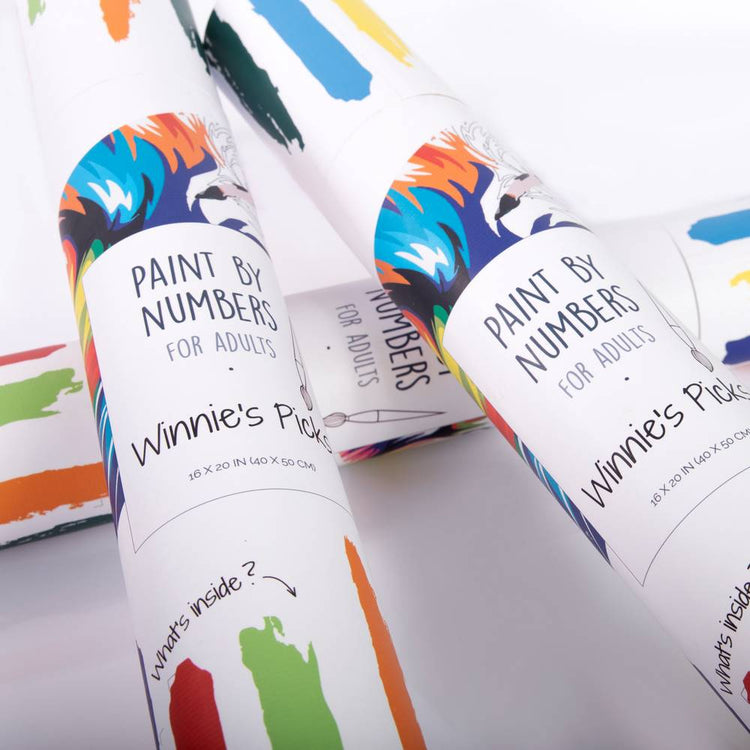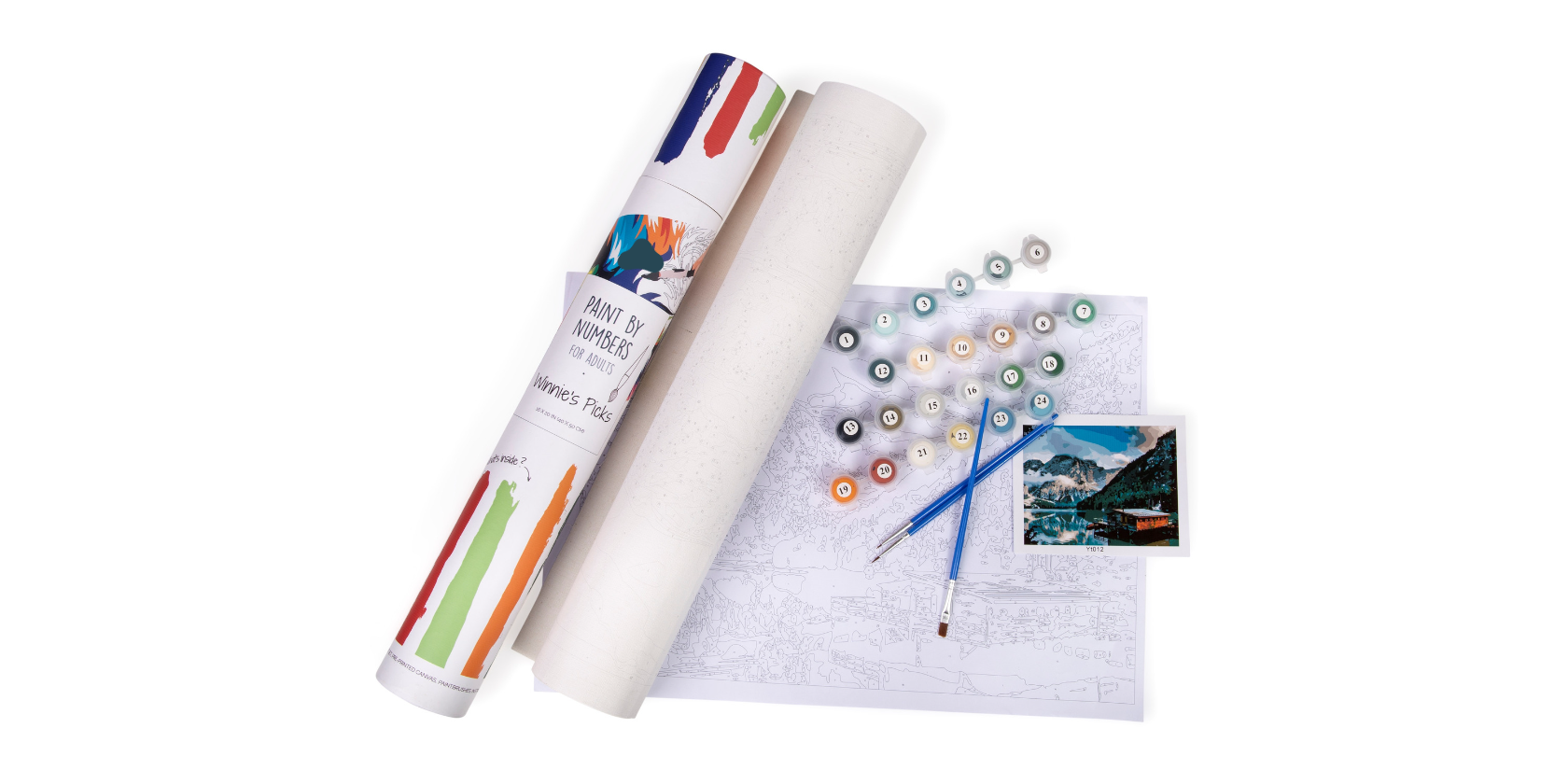 So, what are you waiting for?
Grab Your Adam's Mill Paint Kit Before It's Gone!