Leopard and its Enchanted Castle
Regular price

Sale price

$24.95 USD

Unit price

per
The painting Leopard and its enchanted castle by artist Hélène Jacobs is perfect for all those who look for an escape from the real world into a fantasy, fairy tale world. The artist uses bright, intense colors and contrasts to create a playful design that tells a story in all of her artwork, and this one is no exception.
The first thing you see in this cat paint by numbers is a playful leopard hiding through the leaves while looking into the distance. However, the biggest element of this artwork has to be the large castle in the background, resting among the mountain cliffs and under a starry night sky. The castle's architecture seems unique and exotic, making one wonder about all the stories that take place inside of it. The night-time helps create an atmosphere of mystery and fantasy, as the moon and stars watch over the sleeping land.
The most impressive part of this artwork is the striking contrast between the two parts of the painting: on one side, you can see the playful leopard painted in warm colors such as yellow and orange, surrounded by elements painted in cold colors. The lush greenery is painted in dark green, while the castle and mountains are painted in pastel pinks, purples, and blues, in a striking gradient. The entire scene takes our minds to a fantasy story waiting to be told.  

This animal paint by numbers DIY kit is all about inviting you to a fairy tale world, ruled by a magical leopard guarding an exotic castle. After you finish this, you can frame it and place it anywhere you want, to bring a magical feel of mystery and fantasy into your own world.
Share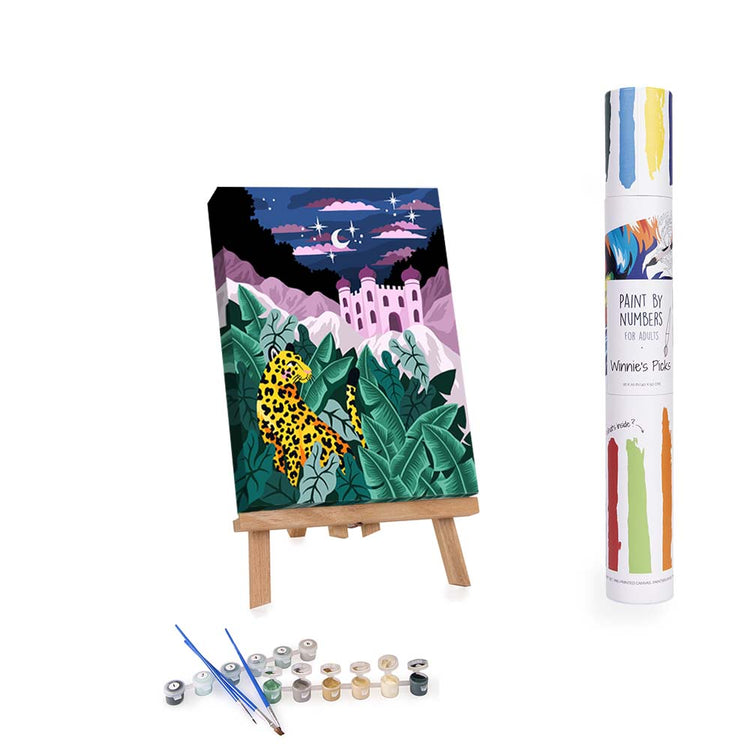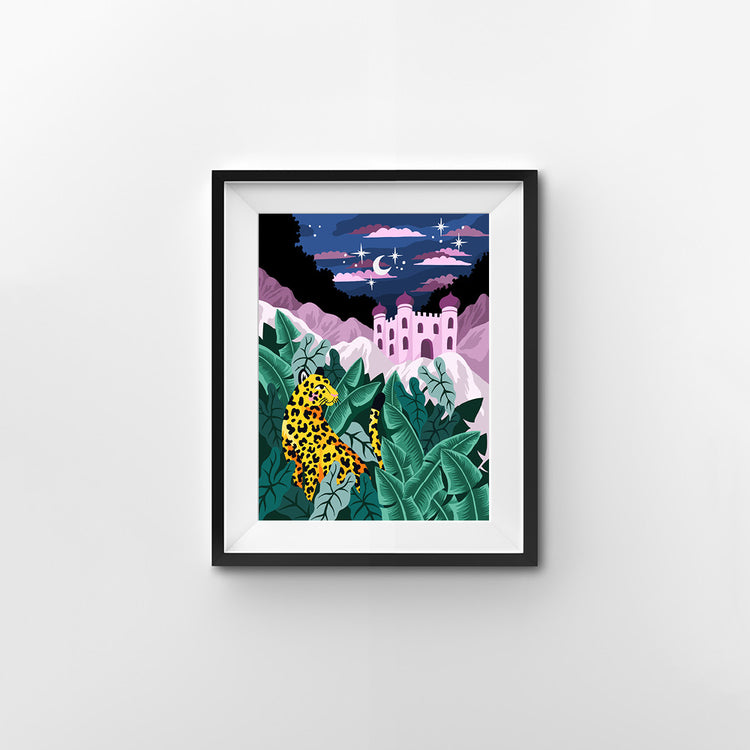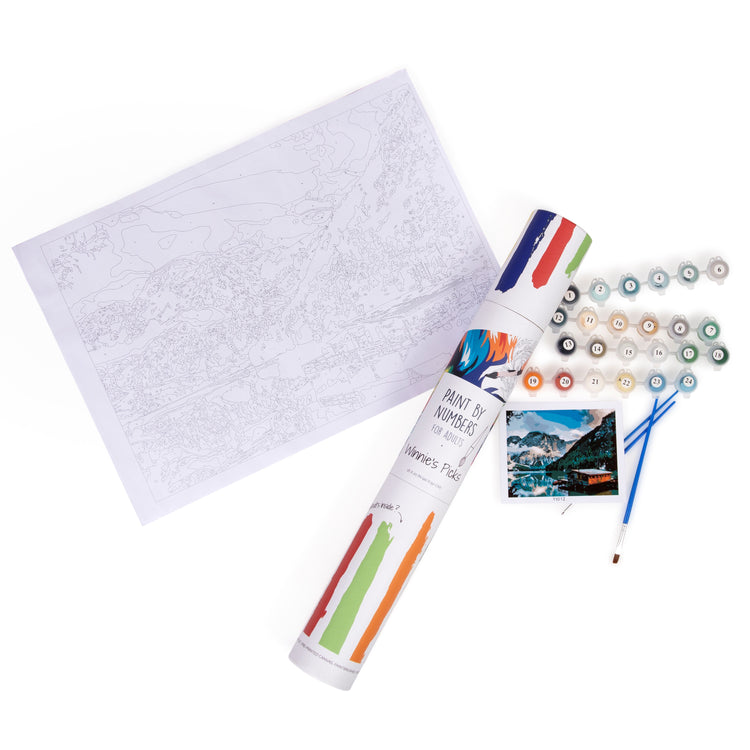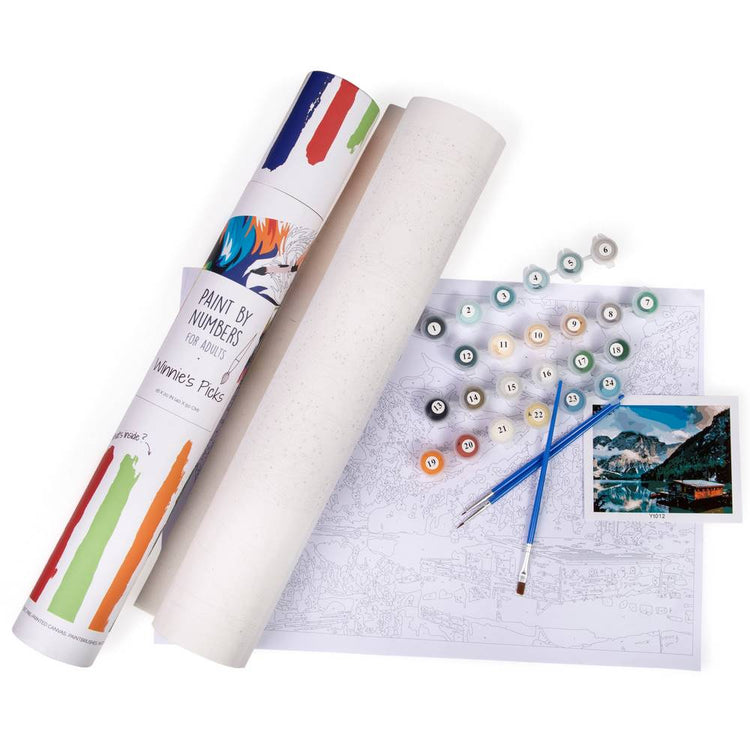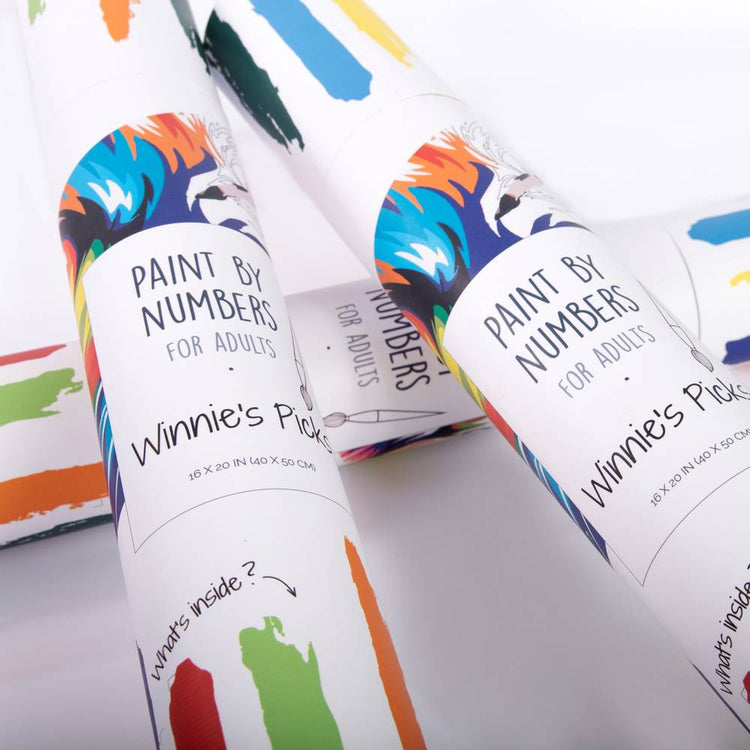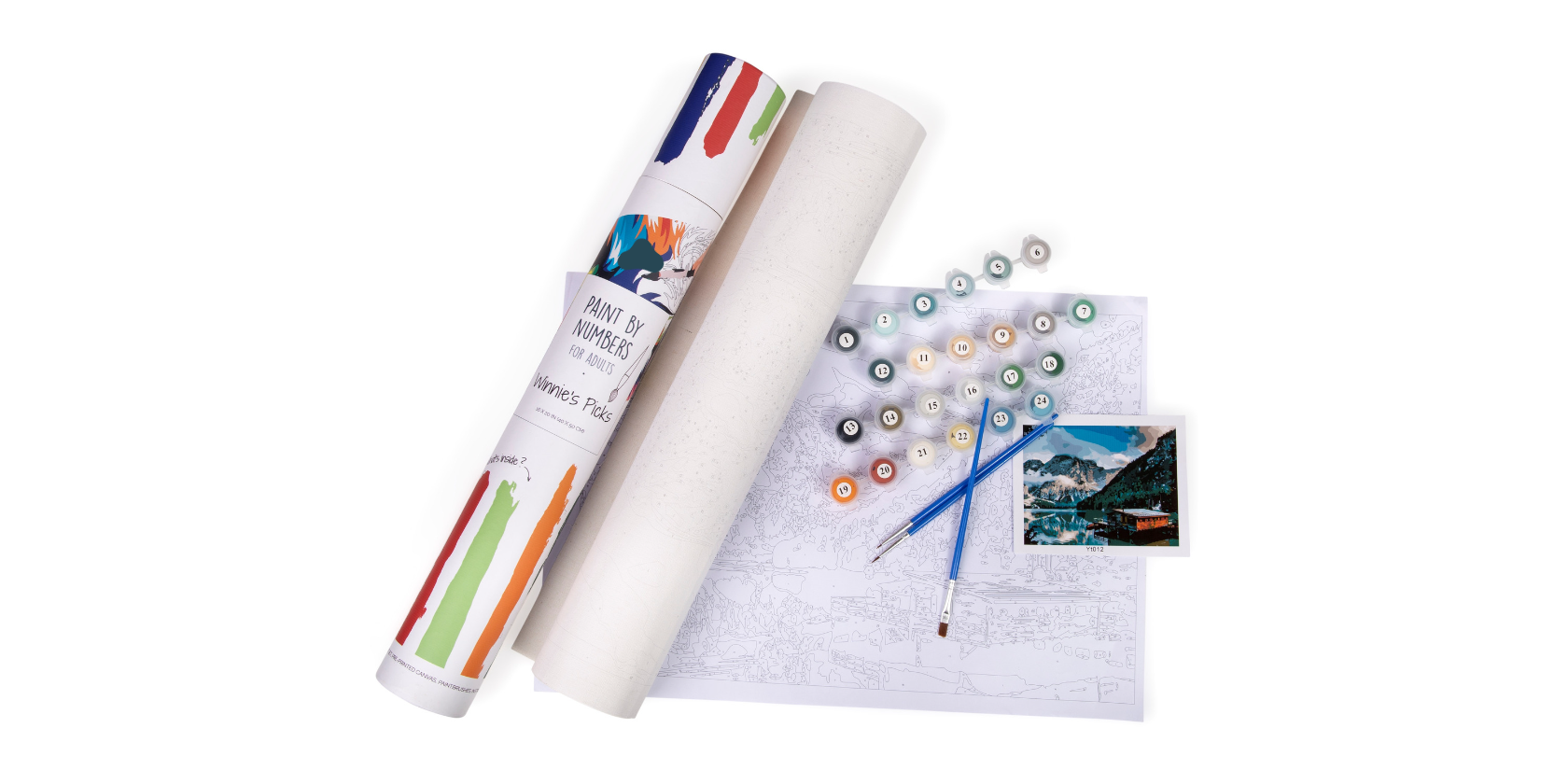 So, what are you waiting for?
Grab Your Leopard and its Enchanted Castle Paint Kit Before It's Gone!