Vintage Garden
Regular price

Sale price

$24.95 USD

Unit price

per
Vintage Garden features two little birds hanging out on top of an old wheel with wildflowers growing all over it. 

The two little birds' plumage is a gorgeous combination of brown and black hues. Its colors are very subdued and they fit well with the green background of the painting and the wooden color of the abandoned wheel. Attached to a log, the wheel is surrounded by beautiful wildflowers in different pastel colors of yellow, pink, purple, and orange. There are different kinds of flowers that you'll find in the painting: trumpet-shaped flowers, saucers, and pompoms. Tiny flower buds are also spread throughout the field in orange and yellow tips with green sepals.
Wild grass in various toned of green brings different elements to the painting. The grass and leaves are in different shapes and forms too. Some are slender, narrow, and long like a typical grass blade; others are heart-shaped and pinnated. 
The vintage paint by numbers has a retro-inspired feel in it. The use of the colors is admirable. The contrast of the deep tones of green and brown against the vibrant flowers makes the painting pop. The abandoned wheel covered in wildflowers reminds us of a chilly spring morning, suggesting a childhood memory when you used to be in awe of everything around you.
The challenge with this painting is in the grass as there are plenty of tiny details in it. The different shapes and strokes of lines will delight and challenge you in many ways. 
Hang this framed paint by numbers artwork on your wall right after you are finished with it! It can come with a DIY frame, just the right size, so you do not have to worry about what kind of frame to get and what color will suit your piece of art. You already got the hard part done - painting. Framing should not be a worry!
Share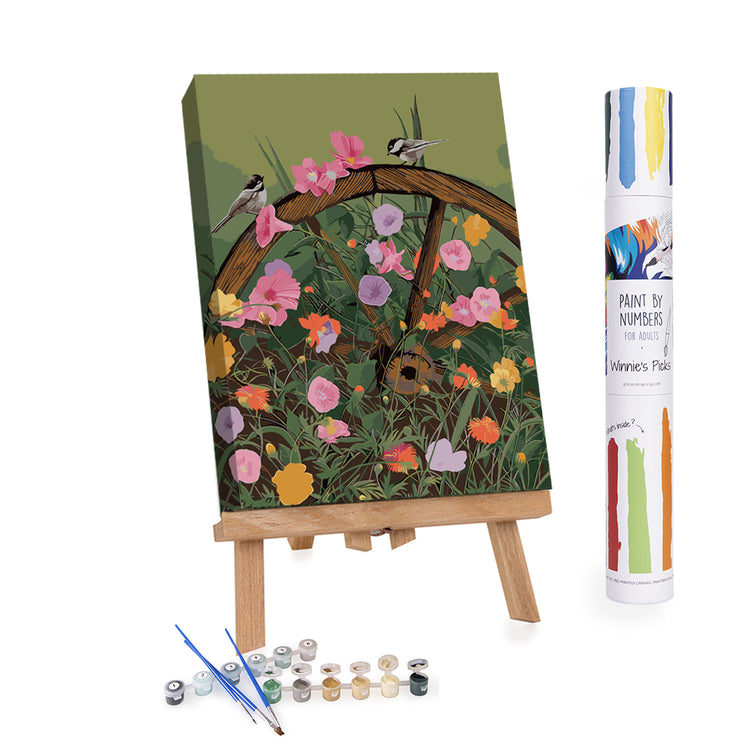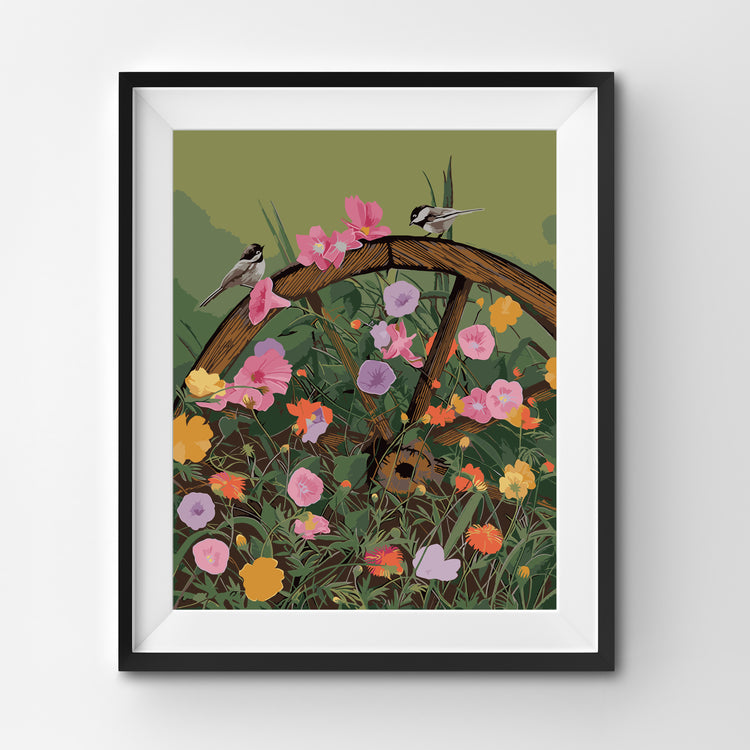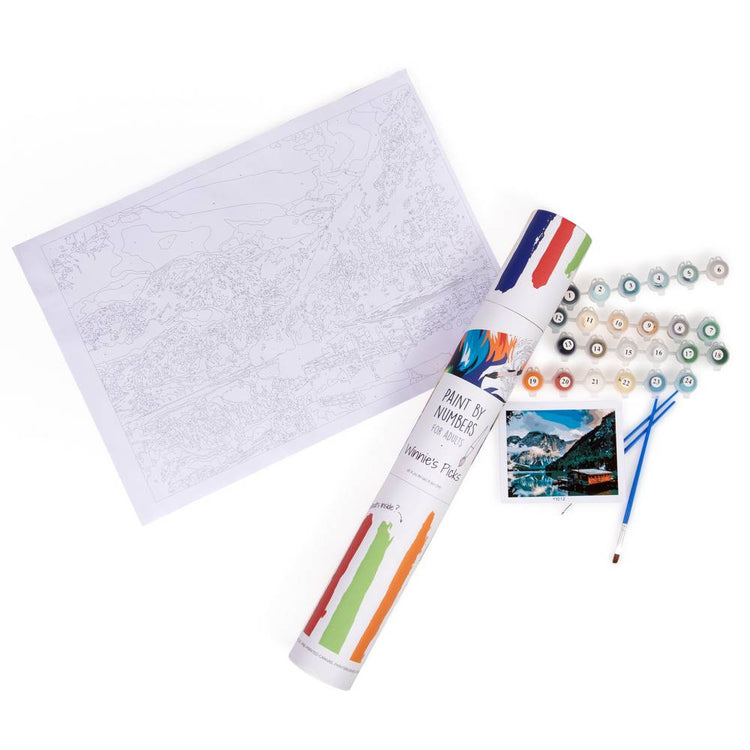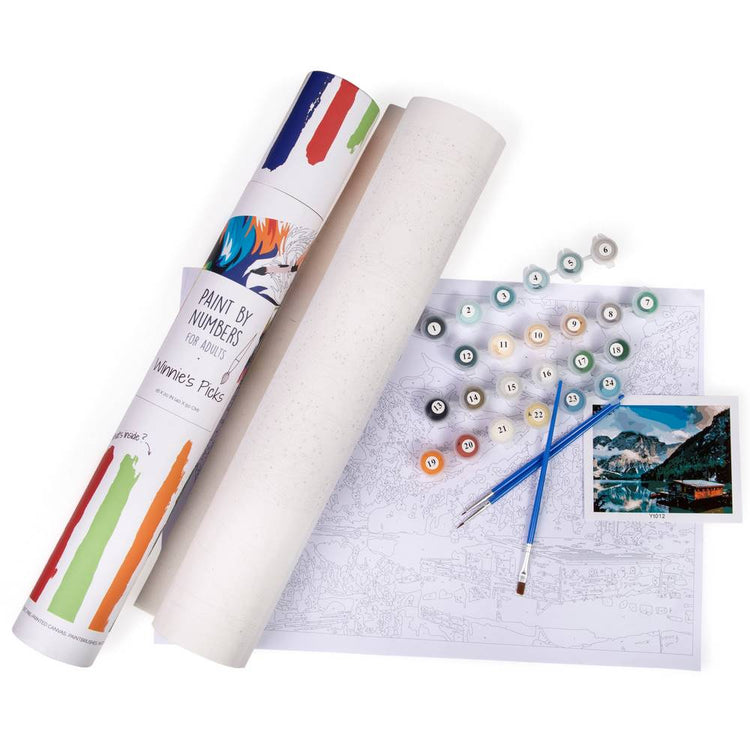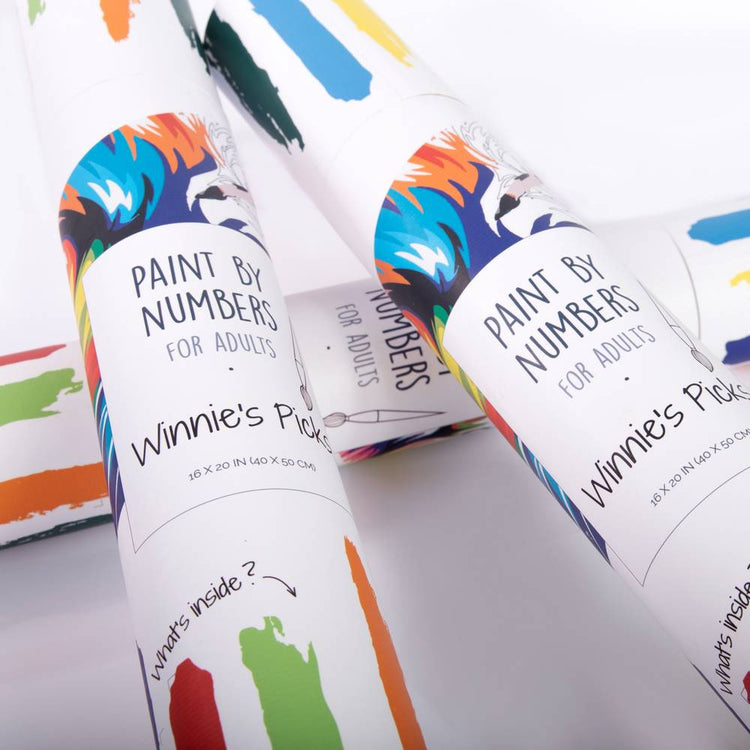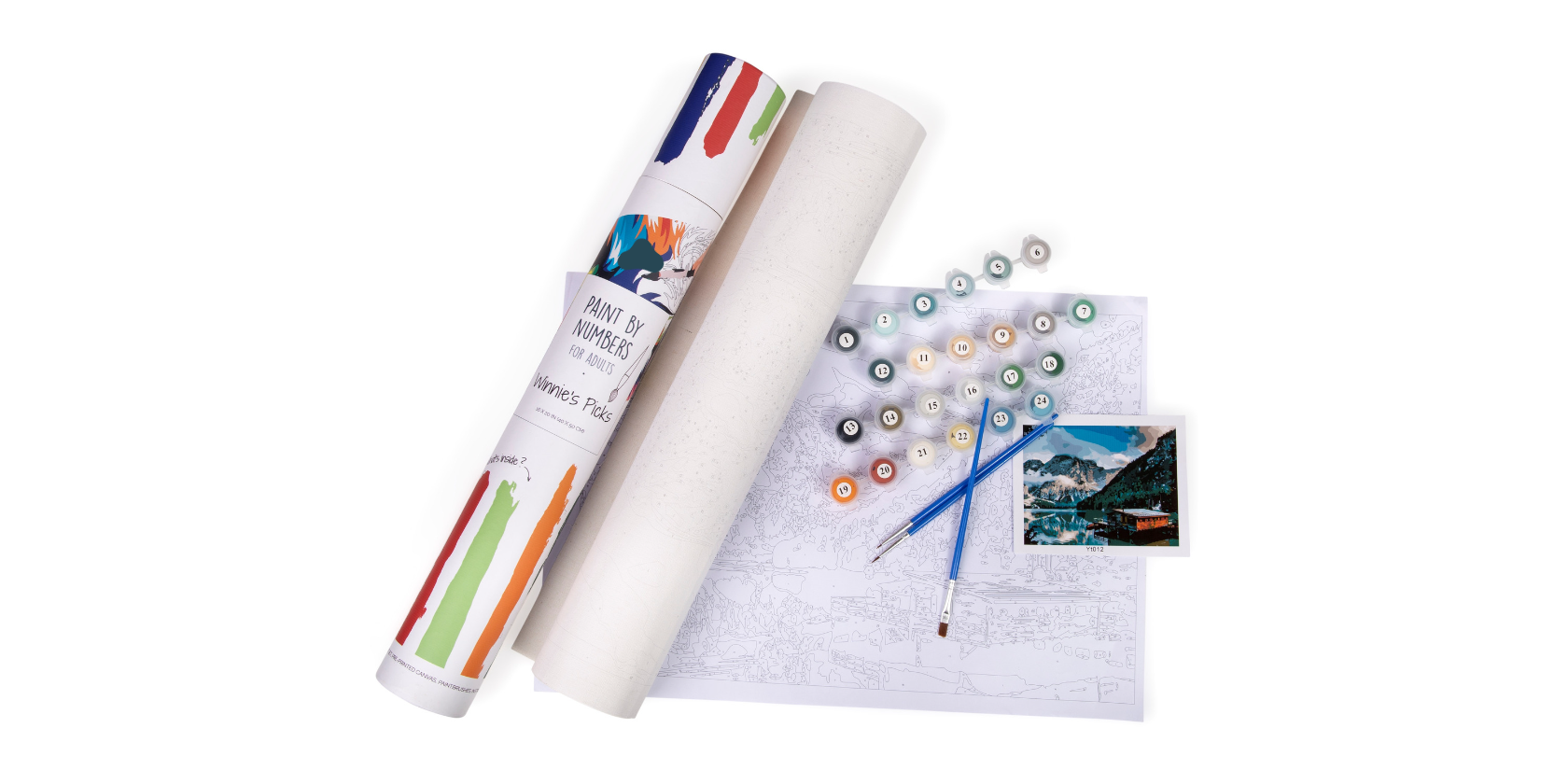 So, what are you waiting for?
Grab Your Vintage Garden Paint Kit Before It's Gone!