1909 BSA
Regular price

Sale price

$28.95 USD

Unit price

per
This painting represents a quiet and peaceful countryside scenery with a vintage twist. However, the star of the scene is a BSA motorcycle from the 20th century, which adds a feeling of nostalgia to the painting.
BSA evokes the feeling of a long road trip on the back of a motorcycle, always in the future and leaving all your worries behind. The BSA was a British manufacturing company created in the distant 19th century, so it has a very long history.
For a very long time, motorcycles have been a symbol of freedom for all the free-spirited people always looking for new, exciting experiences. Many people see riding a motorcycle as such a liberating experience, as you feel the wind on your face and admire the wonderful sightings on your way.
In this painting, a vintage motorcycle is parked outside a rustic-looking inn, surrounded by simple, quiet countryside scenery. The lion coat of arms in front of the inn is reminiscent of many British symbols that can be seen in front of pubs and inns to this day, but it does add a certain vintage, nostalgic feel to the painting.
This painting truly speaks for all the free-spirited people always looking for new, exciting things. The bright, pastel tones of blue, green, and red perfectly illustrate the quiet scenery on a sunny day.
This large-size painting by numbers is the perfect choice for those who have a large wall at home waiting to be brought to life by colorful, vibrant artwork. Due to the large canvas, one can always admire all the details on the motorcycle in all their beauty, no matter where they look.
Share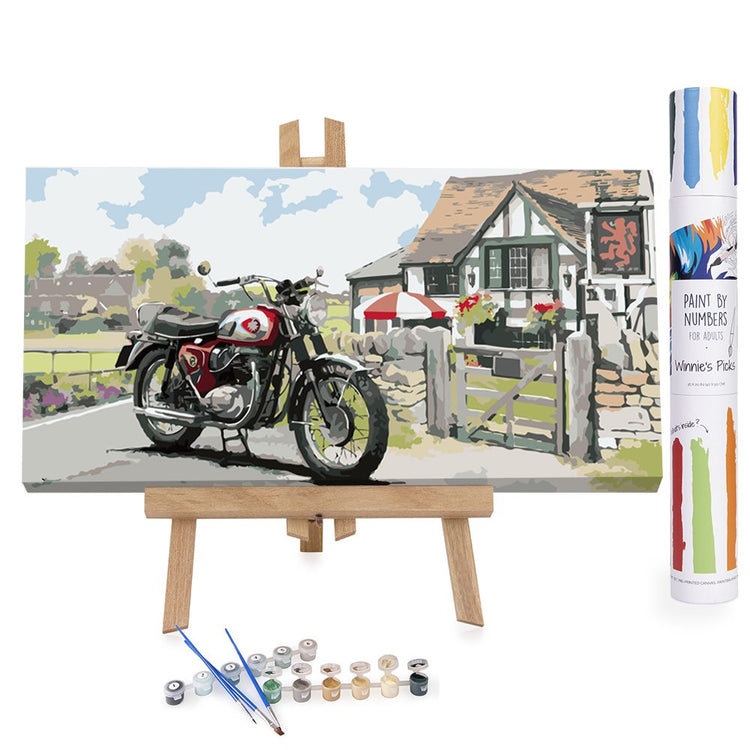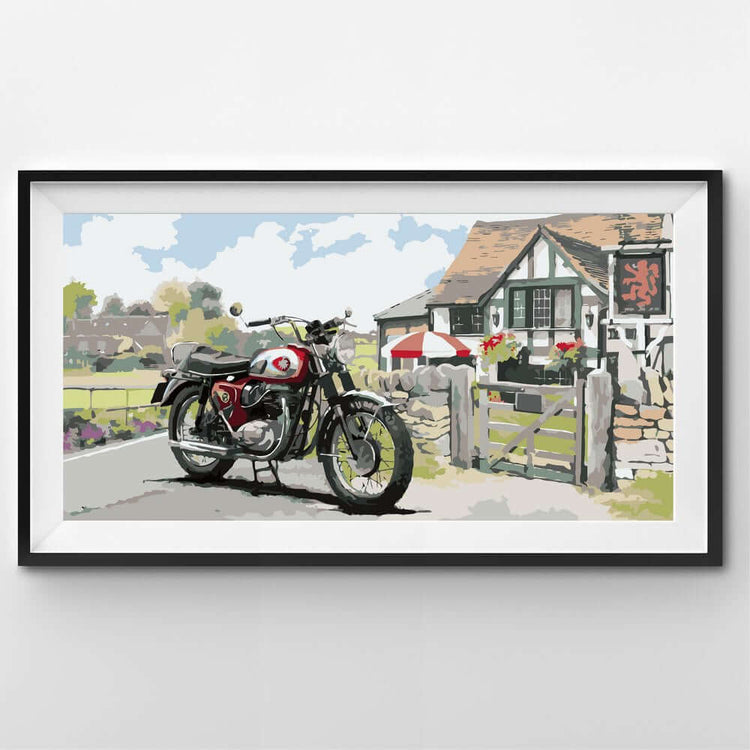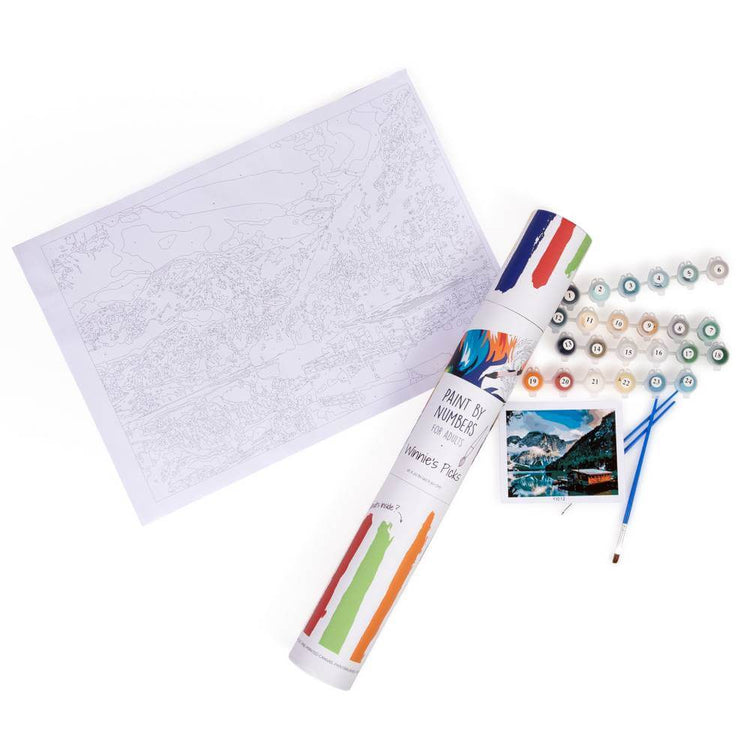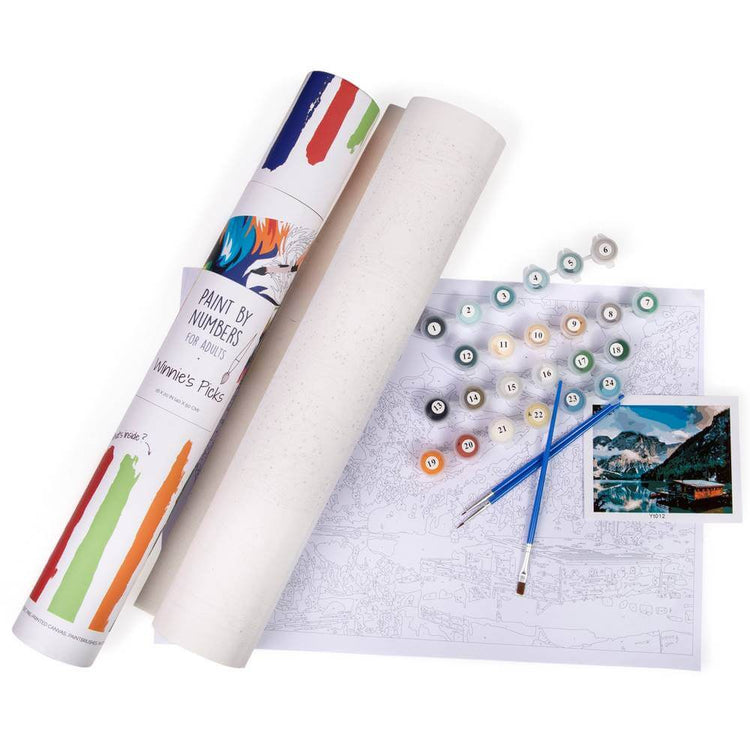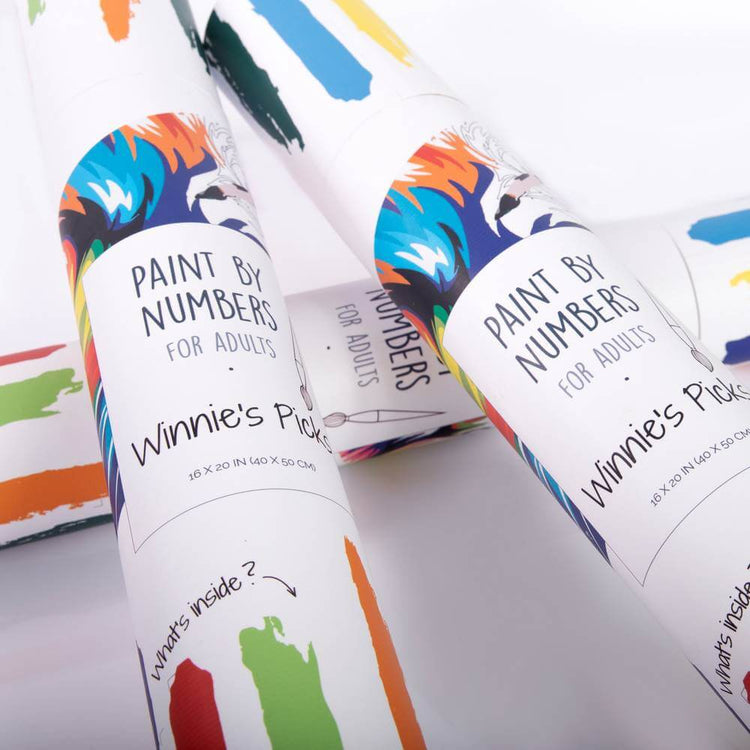 BSA
Hi, my wife bought me my first paint by numbers at Christmas as I'm always looking for something to do in the holidays. I loved it and decided to buy myself one when I finished it, I looked on your website and found this BSA , as an English motorcycle enthusiast with several bikes myself I decided I had to have it. I love it and couldn't wait to paint it, am pleased and sad it's finished, sad because I've loved doing it. I'm going to take a photo of one of my bikes next and do a personal painting. I have included a photo of one of my bikes so you can see why I chose this painting, The actually quality was fantastic, and one you mix a bit of water with the paint it gos so much further and smoother. Many thanks for your services, John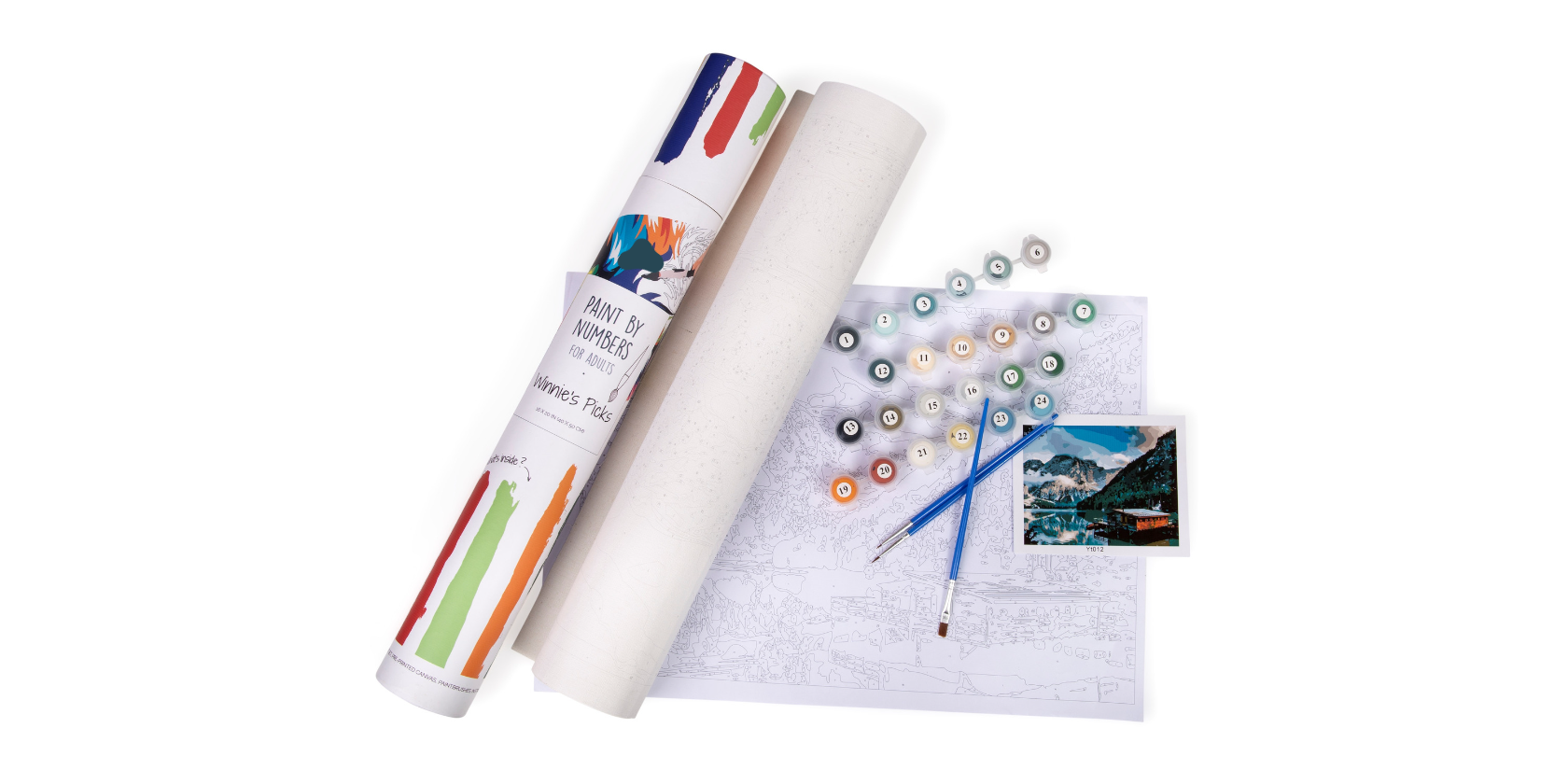 So, what are you waiting for?
Grab Your 1909 BSA Paint Kit Before It's Gone!